A fresh coat of paint, a patched up hole or resurfaced flooring can be the difference between sold and 'still listed', and can up your final sale price by tens of thousands of dollars. Fixing, painting or renovating can be highly effective, yet costly and time consuming. Whether renovations or repairs are worth it is dependant on your type of property, your local market trends and your ultimate selling goals.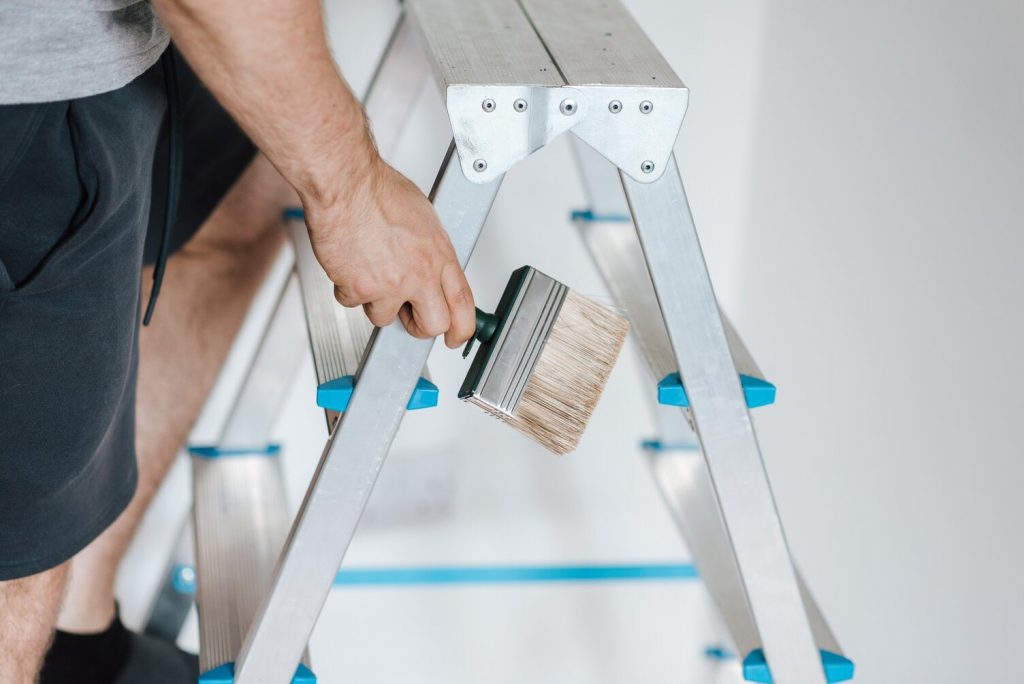 We are firm believers in the power of a properly staged home and our agents are experts at saving you money while making you money through staging, tidying and styling.
Before undertaking repairs or renovations, there are a few key aspects to consider:
Do you need to renovate or just do a deep clean?
Treating your pre-sale clean like a deep clean or bond clean can bring results that may surprise you. Paint touch up, clean carpets and sparkling splashbacks can often be enough to bring your property to sale-ready. A good clean, tidy and repairs of wear and tear can be a quick and budget-friendly way to ensure your property is sale-ready.
Are any of the main aspects of the home damaged or faulty?
Key aspects like the oven, air conditioner or pool filter are essentials to bring up to scratch before the sale. Potential buyers want their new home move-in ready and may be turned off if there are parts of the home that are broken or faulty that they will use daily. Before spending your budget on a new paint job or other costly additions, ensure all parts of the home are working and in good repair.
A stunning front yard with trimmed hedges and edged lawns can be the best advertising that money can't buy. Passers-by will be impressed or turned off by the state of your homes façade, with many believing the outside is an indicator of the quality of the interior. Ensuring you have the best possible street appeal through sweeping, repairing your gate, straightening your letterbox or painting the front door can bring in potential buyers and increase your chances of selling quickly.
Selling a house is ultimately a business decision, whether you're selling for passion or investment, and deciding to renovate should be treated as such. If your home needs more than one or two renovations or needs a complete overhaul, it is a 'genuine renovator' and the potential of the property may have renovation-keen buyers fighting for it. Location and opportunity are two big selling points in a 'genuine renovator', and it may be worth saving your money to spend on your next adventure. Homes that have been well looked after and that are properly staged don't necessarily need renovations and our team can help you to make the most of what is already featured in your property.
Small repairs, fixing essential aspects of the property, deep cleaning and staging the property beautifully can be more than enough to get top dollar for your property. The need to renovate depends on several factors and our team can help you to decide what your property needs while avoiding overspending, overcommitting, and while sticking with what is best for your particular market.
For more information about the Penrose difference, our services, or to chat about all things property sales – contact our friendly team on 0418 747 997, and we can work with you to get your dream price in record time.