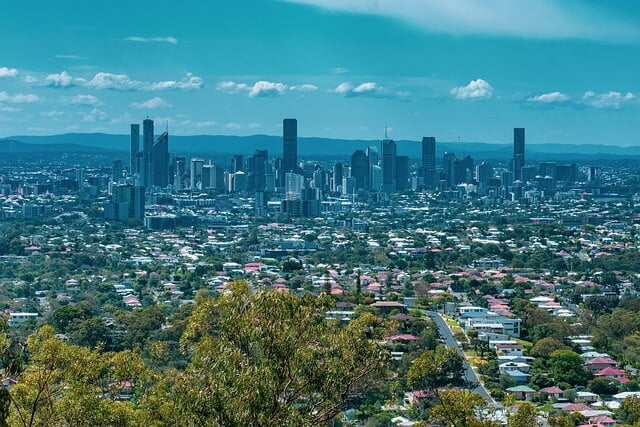 As of May 2021, the Brisbane housing market is experiencing a once in a decade boom that may result in a yearlong house price increase by up to 10 per cent. With increased demand across all demographics, from investors to first home buyers, Brisbane house prices have soared, rising by 1.7 per cent consistently over four weeks in May. The current median value is still under $600,000, which makes Brisbane an appealing option for those tired of Sydney and Melbourne median house prices which travel into the $1m brackets. With the rate at which buyers and renters are seeking out a Queensland lifestyle, savvy homeowners are embracing their moment to sell, receiving the best potential price within this decade.
With decades of combined experience in Brisbane, the Penrose team can work with you to get the best from your sale and carve out your place in Brisbane's booming market. Deciding to sell your home will be one of the biggest property decisions you will ever make, but with the right team behind you, plus the right preparation and correct information, the process can be both simple and successful. We have compiled everything you need to know about selling your Brisbane home, to kickstart your sale and achieving your dream price.
Define your 'why'.
There can be many reasons to sell your home, from outgrowing your current home to discovering your dream home for sale, purchasing an investment opportunity or downsizing, and selling can be an emotional rollercoaster. Before jumping into your sale, it's important to understand your goals for why you want to sell. With a clear desired outcome in mind, it will be easier to prepare your home for open homes, organise auction days, and do what it takes to achieve your dream price. Additionally, our team can work with you to discover your exact vision for selling your property and help you to get there. If you've never sold a home before, the process can be daunting, but our friendly, experienced and professional team are here to walk you through every step of the way.
Prepare your home.
Preparing your home for sale is potentially more complicated than you think. Most houses need improvements before hitting the market, and when deciding to sell, it's important to consider ways to make your home look in the best condition with the best lighting, well cared for and visually pleasing. Potential buyers will want to know from first glance that the home has been well looked after and properly maintained, so issues such as holes in the wall, chipped paint or broken appliances will need to be fixed before your open homes. Additionally, plan your décor and furniture to appeal to the largest group and remove particularly personal items to allow the buyer to imagine themselves living in their new home.
Free up your weekends.
Open homes are an essential sale strategy. It's important to know what days and times will suit your region and pool of potential buyers. Your real estate agent will work with you to determine the best times to open your home depending on their experience within your market. Be prepared to answer buyer questions, clean the home and do minor repairs. Your agents' goal will be to sell your home for the best price as quickly as possible and will work with you to create beautiful, engaging and successful open homes to achieve this.
The nitty-gritty.
According to the Queensland Government, the five top things to consider before selling your home in Brisbane include:
Appointing a Real Estate Agent
This is where we come in! A real estate agent is worth their weight in gold when it comes to pooling potential buyers, negotiating the sale, preparing the home and settling the sale. Not only are you far more likely to receive top price – the process will be far less stressful and even enjoyable with an experienced real estate agent.
Appointing a Solicitor
A solicitor will give you important tips and legal advice about selling your home, along with checking the contract, fixing any pre-settlement problems, handling receipt of payment, and transferring the property.
Budgeting for Commissions
Commission is how the real estate agent gets paid. This should be presented to you and signed off on when appointing your agent. All costs should be authorized and agreed on in advance by both parties.
Renovating and Improving
Consider the home improvement needs along with repairs to safety devices such as electric devices and smoke alarms to comply with laws and regulations. The Penrose team are here to help with proven home staging strategies. With their depth of experience, they can work with you to project manage your renovations or changes to bring your home to the perfect standard for a quick and successful sale.
Getting a Property Valuation
Once you feel your home is ready for sale, getting a property valuation can paint a clear picture of how much you can expect to make from your sale and what price to list your house. With team Penrose, you will experience the benefits of the latest trends in marketing and expertise in staging to reach the maximum amount predicted by your valuation. You can hire a property valuer for this, who will instruct based on the trends and forecasts of the market, the past sale prices and upcoming improvements to the area. Alternatively, your real estate agent can give you figures based on past sales in your area and where your property sits among those sales.
Let's get selling!
There are several ways to sell your home, including sale by treaty or tender, Open negotiation and sale by auction, and team Penrose are experts at knowing the best options for your property. When working with Christina and Grant, you have access to Grant's skills as a trained and experienced Auctioneer, included for free. The Penrose team offer sellers unique and successful ways to sell the property, depending on what will best suit their home within the market. In addition to their experience and depth of Brisbane market knowledge, the Penrose team will walk with you from the very first point of contact through to receiving offers on your home and finally, handing the keys over to your buyer.
If you're ready to sell your Brisbane home and to take advantage of the best sellers' market this decade, contact Grant (0418 747 997) or Christina (0418 737 327) today to get real results in real-time, and to achieve your dream price.