More than ever, people are wanting transparent and honest communication, value for money and confidence in their decision making. The impacts of the pandemic have been felt across almost every industry, including real estate, and like many – the industry has had to adapt. The answer – Property Technology (Proptech).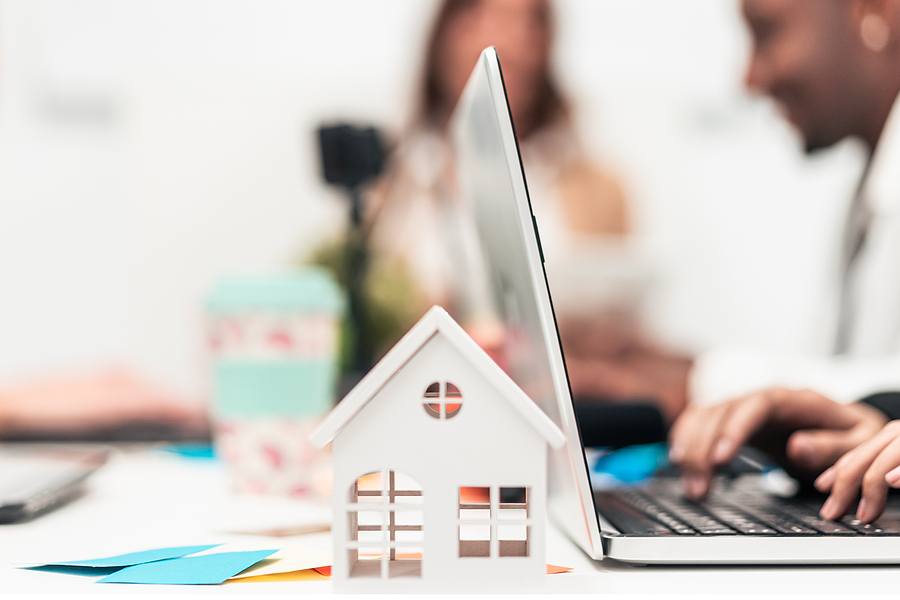 Proptech is a combination of I.T and platform economics tailored towards real estate. Simply put, it refers to the many QR codes, apps, websites and online systems that save time and paperwork for both the buyer and the agent in a transaction. Suddenly, deals are more secure, easier to manage and understand for all parties, making them more efficient overall. Real estate technology is taking the industry by storm as the best way to handle situations that are often time sensitive, even during a pandemic and its lockdowns.
With the rise of digital technology and the blossoming growth of the internet, commercial property managers were some of the first to harness the perks that these technologies can provide. Useful for anything from sales data to smart home technology, 3D modelling, marketing and more – Proptech has changed the face of real estate and it is only set to develop even further.
Openn Negotiations – the future of Proptech
Seeing the huge potential of Proptech and the urgent need for transparency in the real estate sector, a former banker and property investor Peter Gibbons developed Openn Negotiations. Openn Negotiations is an online program that allows complete transparency in private sales, where the buyer can know exactly how much they should offer to go into the sale, often resulting in a more successful result overall. Without this option, there is a risk of the buyer missing out when they could've offered more but weren't clear about how much was needed to secure the property. Buyers no longer must miss out on offers without a chance to bid to win.
Tell me more about Openn Negotiations…
Openn Negotiations allow the buyer to have more control than ever with flexible terms and the ability to bid even if they haven't yet received unconditional finance. The seller can choose a time to host their auction that suits both them and the bidders the best, meaning the wait time to bid is more than halved compared to usual auction times. In most of our campaigns using Openn Negotiations, the property has sold within a week!
Openn Negotiations allow for transparency between all parties, and the bidders no longer must put in a blind bid and hope for the best. Where previously homes would sell without the buyers' knowledge – the playing field is now even for anyone who wishes to bid. This ensures the seller gets the highest possible payday and the buyers get equal opportunity. The similarity to a regular auction is in the conditional stages, where the home must pass building and pest inspections, and there is no cooling off period. Auctioneer costs will generally add hundreds onto your sale costs, and by using Openn Negotiations with a skilled auctioneer team such as Penrose, you will be getting the benefits without the added cost.
Openn Negotiations is agent focused and boasts more than 4000 agents as members, many fueled by the need to work remotely with buyers during lockdowns. Where many industries struggled to maintain a profit during lockdowns, Openn Negotiations hit over $2B in sales as of mid-2021, likely due to buyers' abilities to bid from anywhere in the world at any time. This technology allows the agent to manage multiple offers and capture every bid in real time, leaving no one out of the consideration process. In fact, we at Penrose have experienced huge success using Openn Negotiations, with the technology being just one of the elements that set us apart from other local Brisbane agents. Our sellers are gaining record prices and buyers are loving the straightforward and honest process. With Grant's auctioneer background, Openn Negotiations feels familiar and is available for our clients free of charge, just as our in-person auctioneering is. As a COVID friendly option, we have used Proptech more than ever over the past two years, and our sales have remained consistent with our clients getting the best results in record time.
As real estate agents, we are excited about the future of Proptech and plan to embrace anything that helps our clients to buy and sell, just as we do with innovative marketing solutions and exciting open home strategies.
To enquire about how we can use Openn Negotiation to secure your next property, contact us today on 0418 747 997 (Grant) or 0418 737 327 (Christina).