Brisbane is one of the fastest growing real estate markets in Australia, so naturally, everyone is interested in the best choice of suburb in the area.
When it comes to inner-city suburbs in Brisbane, few are as well-regarded as Ashgrove.
Located slightly north of the city centre, Ashgrove offers a nice balance between suburbia and city life. Known for having trees lining the streets, roads and hills and offering plenty of amenities and park areas, it's no wonder demand for properties in the area is sky-high.
The question, though, is whether Ashgrove is the suburb for you? Let's delve into the many pros and some of the cons in our report on Ashgrove.
Ashgrove Neighbourhood Profile
Population: 13,039 people according to the 2016 census.
Area: 5.9 km²
Proximity to Brisbane: 13km
Surrounding suburbs:
Paddington
The Gap
Red Hill
Bardon
Alderley
Grange
Median house price: Around 1,480,000 for houses and 612,500 for units
Average age of residents: The median age of Ashgrove residents is 38, reflecting its status as a perfect area for growing families and young professional couples.
Pros of Living in Ashgrove
There is lots to like about Ashgrove, which has made a name for itself as a desirable suburb north of the Brisbane River. With parks, restaurants, cafes, entertainment and sports facilities for you to enjoy, there are plenty of entertainment and everyday facilities to keep you busy, no matter your lifestyle.
Beautiful home architecture
The homes for sale in Ashgrove are some of the most beautiful in the Brisbane property market. Adding to the charming character of the suburb is the wide selection of heritage-listed houses. The oldest houses in Ashgrove, including Glynn Lyon and St John's Wood House, were both built in the 1870s, and both provide rare glimpses of the spirit and culture of time's past.
High-quality amenities
One of the key elements that make a suburb is the facilities and services available to the locals. Upcoming developments include a $3.425 million clubhouse at the Ashgrove sports club and a revitalisation of the West Ashgrove Shopping Village. Other facilities include Ashgrove Library for that next great read and Sunset Dog Park for anyone looking to walk their four-legged friends.
If you have friends and family over and need extra accommodation, look no further than Grove Manor. There is also an abundance of smaller shops for you to experience with your guests.
Parks
Though it is close to the Brisbane CBD, Ashgrove is renowned for its nature and leafy surroundings. Whether you love a morning jog, a relaxing afternoon walk to the park with your children or need some space for your four-legged pals to run about. Ashgrove has plenty to encourage an active lifestyle for both you and your kids.
Devonshire street park
Amarina Avenue Park
Sunset Dog Park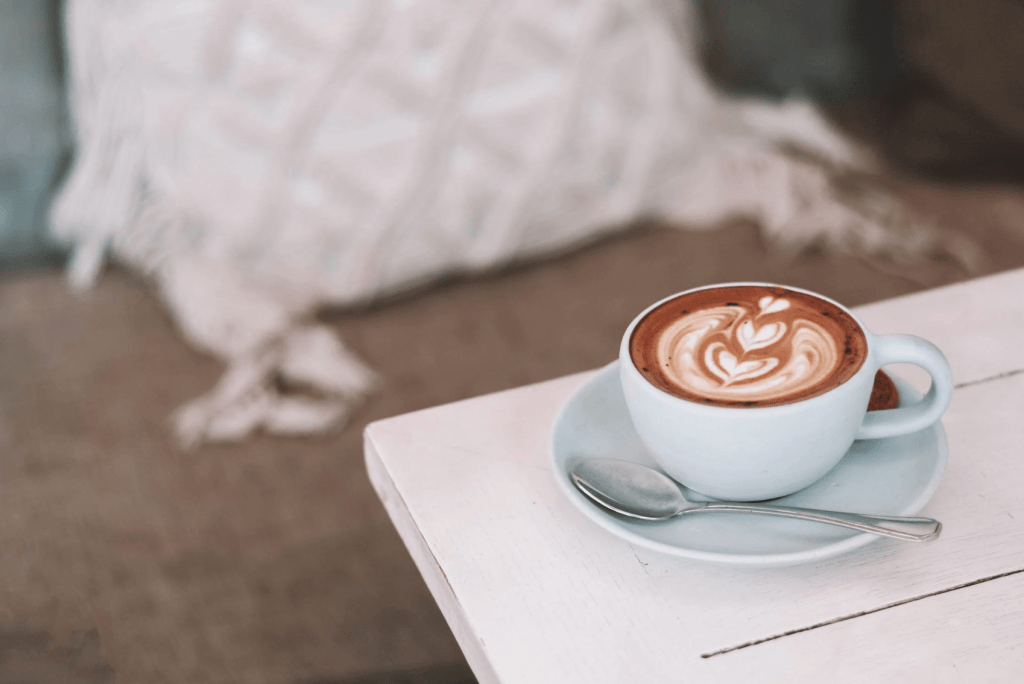 Cafes
Whether you're after that first latte to get you started on a Monday or want somewhere to catch-up over brunch with your besties, Ashgrove has a wide range of lovely cafes for you to choose from. These establishments are perfect for having a pick-me-up while enjoying your beautiful surroundings.
Milk Bar cafe
Banneton bakery cafe
Gastown
Home Cafe
Macchiato Me
Restaurants
It doesn't matter if you consider yourself a bit of a foodie or just want somewhere to get a decent feed for the family, Ashgrove has a mountains of eating options to suit everyone. From Asian cuisine to burgers to something a little bit fancy for a romantic evening, your tastebuds will get a real workout without you having to even leave the neighbourhood. For those nights where you want a break from cooking, Ashgrove has plenty of options, including the following:
Religious Centres
Wherever you move, you want to be able to practice your beliefs and be loyal to your faith. Ashgrove has a number of religious centres and is close to the Brisbane CBD where most religious sectors are represented in some capacity. Here are just some of the religious centres in the immediate Ashgrove area.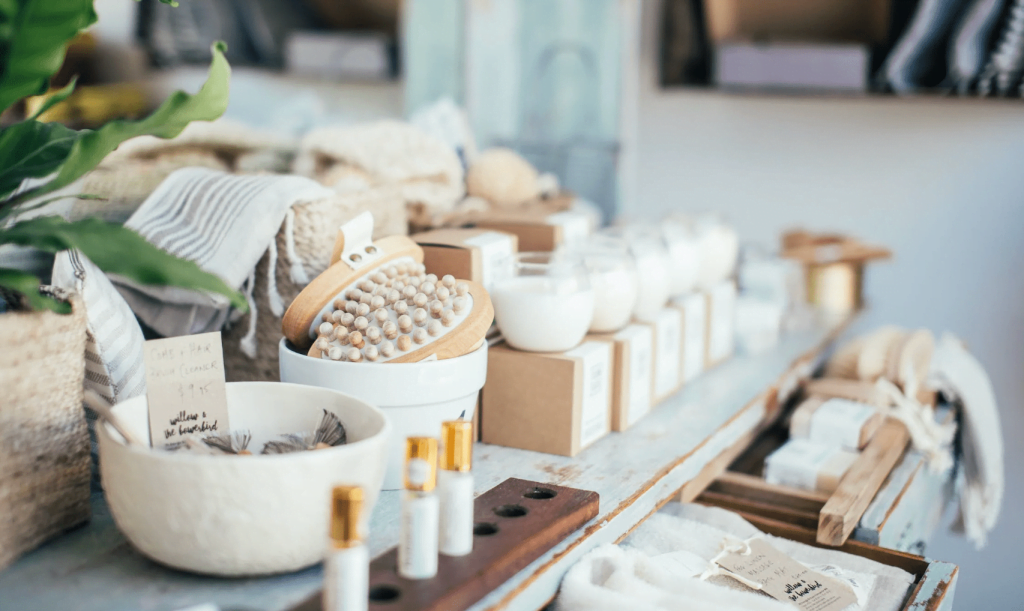 Shopping centres
Ashgrove has a number of suburban shopping centres with a number of shops to cover your everyday needs. Whether it's to do your grocery shopping, getting your prescription from the pharmacy or if you want to get the newspaper at the newsagent's, any of the following places will be able to help you out:
Ashgrove Shopping Village (17 Stewart Road)
Ashgrove marketplace (16 Ashgrove Avenue)
Ashgrove West (486 Waterworks Road)
Family-friendly atmosphere
Ashgrove is a renowned location for being a safe, family-friendly area perfect for a home forever. With an estimated 55% of the households belonging to families, Ashgrove has developed quite a family-friendly community. Enjoy the great outdoors by taking the family down the enchanted forest playground in Devonshire Park or have a meal at one of the many restaurants.
Good transportation options
Though it doesn't have its own train station, Ashgrove has access to plenty of bus and transport options and is part of the Great Circle Line. This bus line can take you to a variety of places including Chermside, Indooroopilly, Sunnybank and the Prince Charles Hospital. For those who want a more scenic route to work, there are two major shared bicycle paths via the Ithaca and Enoggera Creeks.
For catching trains, your nearest stations will be in Alderley or catch the Great Circle city bus to Indooroopilly station. For those nights when you want to let your hair down in the city, and Uber or taxi won't have far to travel. Anyone who wants to drive can take Waterworks Road into the Brisbane CBD.
Low crime rate
Your home is your castle, and you naturally want to feel safe in any suburb you move into. Though some suburbs have statistically lower crime rates, Ashgrove is still considered one of Brisbane's safer suburbs. Any area that is mostly inhabited by middle to higher income earners will attract thieves, but investing in a good security system should help with this.
Good schools
Quality education is a high priority on any parent's list and Ashgrove has plenty of highly regarded schools to help your children's development in their formative years. From primary to high school there are plenty of local options, and for university students, you are a quick trip to both the University of Queensland and QUT. Some of the educational options include:
Cons of Living in Ashgrove
Every suburb is going to have both its advantages and disadvantages, which will vary for different people. Ashgrove is no exception, so here are a few things to keep in mind before buying real estate in the suburb.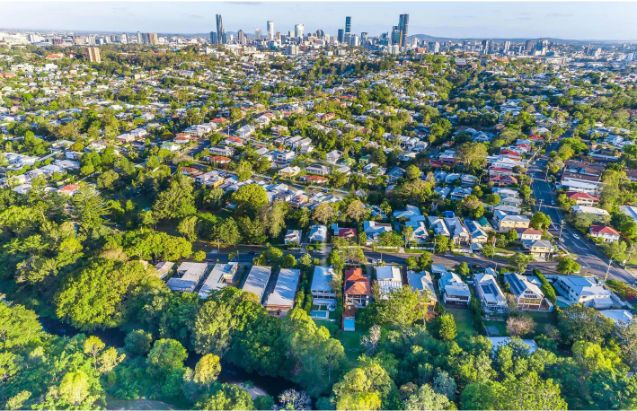 High property prices
There's no getting around it. Ashgrove is not the cheapest place to live, with house prices around the million-dollar mark. To live here, even if you want to rent, you're going to need some money in the bank, meaning first-home buyers and young families may struggle to afford it. However, if you can build housing, land or apartments in Ashgrove, data suggests that the chance of capital growth is quite strong. Any address with Ashgrove, QLD 4060 at the end is going to worth something, which is fantastic if you're selling, and a hurdle if you're buying.
Limited nightlife options
If you love a night on the town, you may need to travel, especially if you enjoy bars, clubs and live music or entertainment. That having been said, there are plenty of restaurants in Ashgrove, so you can have a nice dinner with friends without having to travel far. For a drink with friends, the Newmarket pub is a popular choice for the local Ashgrovian.
Limited parking availability
It's the bane of living in any inner-city suburb, parking is limited. While you'll have enough parking for yourself, if you have more than a couple of cars, or have people visiting, they may need to circle the block a few times to find a spot. Time limits can also be an issue and we're yet to meet someone who enjoys getting a parking fine.
Limited entertainment options
Ashgrove doesn't have a lot of entertainment options in the suburb itself. However, the good news is you can find things like bars, cinemas, clubs, and live music in nearby Fortitude Valley and nearby South Bank have you covered for all your art and culture needs. If you love your sport, Suncorp Stadium (or Lang Park for the old school) is just up the road, where you can catch the Broncos or State of Origin games. 
Is living in Ashgrove right for you?
As Brisbane suburbs go, Ashgrove has a lot going for it. Close to the Brisbane CBD while keeping a suburban, natural feel, Ashgrove has a lot of quality amenities, including schools, shopping centres, cafes and parklands. The community is family-friendly, and the area has great city views. It is far back enough from the river that there isn't much risk of flooding. There is an abundance of benefits to living in Ashgrove... if you can afford it. Cost is a major disadvantage for most people considering investing in real estate in this suburb. 
For those with the income to afford it, Ashgrove would suit a family or professional couple who want to be near the city. If you're after something more affordable or would prefer a rural area, maybe somewhere with acreage, you'll want to look somewhere else.
Looking for more information or tips about Ashgrove or have some questions about real estate in Brisbane? The team at Penrose real estate agents have years of experience and are happy to offer their opinions. Whether you want advice on investment opportunities, looking for your forever home or are looking to sell, we're the real estate agent you can trust. Get in touch today to find out how we can help you.