Australians are moving to Brisbane in droves. They are leaving Melbourne and Sydney, once considered the two most liveable capital cities, in search of the sunshine and laid-back lifestyle of South East Queensland. Over the next 20 years, more than half a million extra people will call Brisbane home.
It's no wonder Paddington, with its tree-lined avenues, breezy Queenslanders and panoramic views of the city, is at the top of the list of many interstate migrants as well as locals who are keen to stay within the bounds of this tight-knit community.
Let's see why this west-side suburb is so tightly held, by taking a look at what's great about Paddington.
Paddington: Neighbourhood Profile
Population: 9063, according to the 2021 Census
Area: 2.5 km²
Proximity to Brisbane CBD: 3 km
Surrounding suburbs:
Milton
Bardon
Red Hill
Ashgrove
Herston
Toowong
Fortitude Valley
Newstead
St Lucia
Median house price:
Houses: $1,700,000
Units: $640,000
Median rental price: $470
Average age of residents: The median age of Paddington residents is 34 years old, reflecting its status as a perfect area for growing families and young professional couples.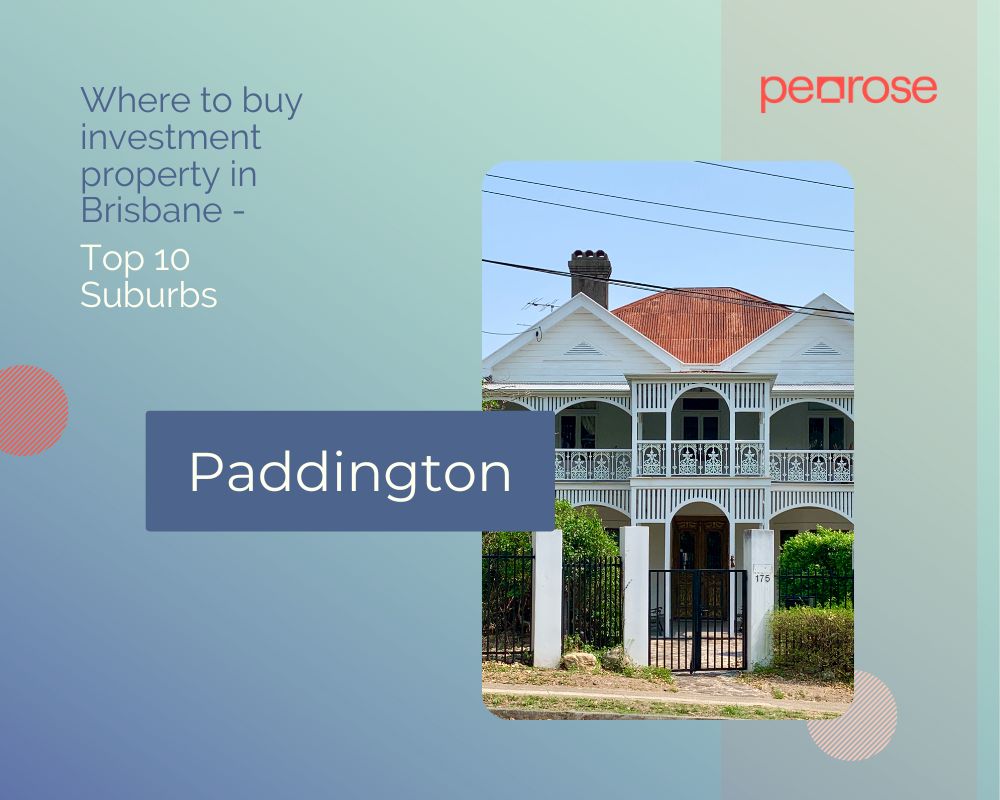 Pros of Living in Paddington
When you live in leafy Paddington, it's the sound of the birds and the smell of coffee from nearby cafes that will wake you in the morning.
With a thriving cafe culture, eclectic shopping experiences and a relaxed atmosphere, Paddington residents enjoy a quiet suburban existence with the city right on their doorstep.
While there are plenty of hills in Paddington, the Brisbane CBD is within walking distance. However, public transport is frequent and reliable, particularly on Given Terrace and Latrobe Terrace.
Beautiful home architecture
The tin and timber construction of the quintessential Queenslander and iconic workers' cottages can be found in abundance in Paddington. Sitting alongside apartments that give stunning city views, a Queenslander-style home will never go out of fashion, keeping them in high demand.
High-quality amenities
Cultural experiences in an area that's this rich in history are easy to find. Check out an exhibition at the heritage-listed artists' hub Paddington Substation, or try your hand at a creative pursuit. Visit an iconic building, the Plaza Theatre, to pick up antiques, jewellery, furniture or homewares from one of the 50 traders for your own Paddington home.
Take in a movie at Rosalie Village off Baroona Road, stroll down to Suncorp Stadium at nearby Milton to watch a game of footy or a show by a visiting American pop star, enjoy a picnic in the grounds of Government House high up on the hill, or cycle out of the suburb to enjoy the breezes beside the Brisbane River.
The wide variety of amenities in Paddington and surrounding suburbs are hard to beat.
Parks and sporting grounds
From playgrounds for children, a skate park that's always packed full of teens, to a park just for fur kids — all family members will find somewhere to play in Paddington.
Neal Macrossan Park
Paddington Dog Park
Paddington Skate Park
Ithaca Swimming Pool
Garfield Park
Sweetman Street Parks
Cafes
Whether it's bacon and beans for breakfast or brunch or gelato and ice cream for dessert, you'll likely find it in one of Paddington's many cafes.
Naim
Sassafras
Anouk
Paddington Social
Gelateria Cremona
Restaurants and bars
Looking for a romantic dinner restaurant, a long lunch spot or the best bar for an after-work bevvy? Paddington has a venue for every occasion.
Gnocchi Gnocchi Brothers
Ngon
Remy's
Nota
The Paddo
Religious centres
Whether you're keeping the faith or looking to find a new community, there are a number of religious centres in the Paddington area, some of which are of great historical value to the city.
Sacred Heart Catholic Church
Rosalie Baptist Church
Ithaca Presbyterian Church
Family-friendly atmosphere
More than 50% of Paddington households have children because it's such a family-friendly suburb. Even children's TV favourite Bluey and her sister Bingo live in Paddington!
As Queenslander-style homes are raised and renovated, they provide residents with plenty of bedrooms and living space that's not normally found in other styles of homes, providing lots of room for growing families.
Proximity to everything a young family could need, such as childcare, schools, parks and medical services, is also a drawcard. As are the larger backyards that come with more established homes.
Paddington is equally popular with young professional couples who love where they live. This means the number of young families will only continue to grow.
Low crime rate
Feeling safe in your home and when out in your neighbourhood after dark are important factors for any homeowner. According to the Queensland Police Service, Paddington is a safe suburb with a low crime rate. The majority of offences committed in Paddington relate to unlawful entry and theft, but, as with living anywhere in Australia, remembering to lock doors and windows is an effective way to ward off opportunistic thieves.
Good schools
There are a number of well-regarded schools in the suburb of Paddington and surrounding areas, and, for older students, the University of Queensland can be found a short bus trip away in nearby St Lucia.
Petrie Terrace State School
Kelvin Grove State College
St Joseph's School
Milton State School
Ithaca Creek State School
Fortitude Valley State Secondary College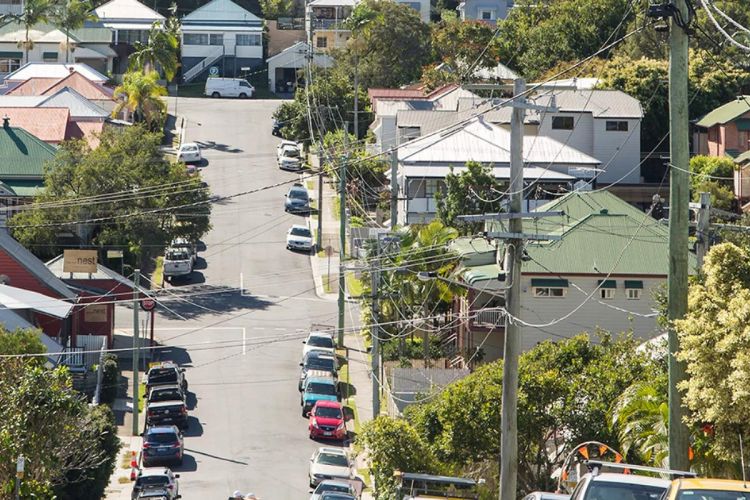 Image credit: www.brisbane.qld.gov.au
Cons of Living in Paddington
The homes are exquisite, the dining scene is divine, and you've got your favourite place for Friday night drinks — but even long-time Paddington residents will agree Paddington has a few pitfalls.
High property prices
It is true that Paddington is tightly held because its residents fall in love and never want to leave. Enviable city views, bigger blocks of land than newer suburbs and plenty of boutique retail stores and neighbourhood shops mean the median house price in Paddington is above the median for the greater Brisbane area.
However, being so close to the city means that homes in Paddington are very unlikely to lose value in the coming years, especially with so much interstate and overseas migration expected in the coming decades.
The hills
While the hilly terrain affords great city views, some of the more elevated streets of Paddington can be a drawback if you enjoy walking or cycling. Many of the suburb's sloping gardens have been terraced to make them more useable. But if yours is not, you might have to head to the park for a game of backyard cricket with friends.
Limited parking availability
Being so close to Suncorp Stadium at Milton, many parts of Paddington fall into the Lang Park Traffic Area, where a 15-minute parking limit exists on event days. This can make scoring a car park on the street a difficult (or expensive, without a homeowners' permit) feat, especially on weekends.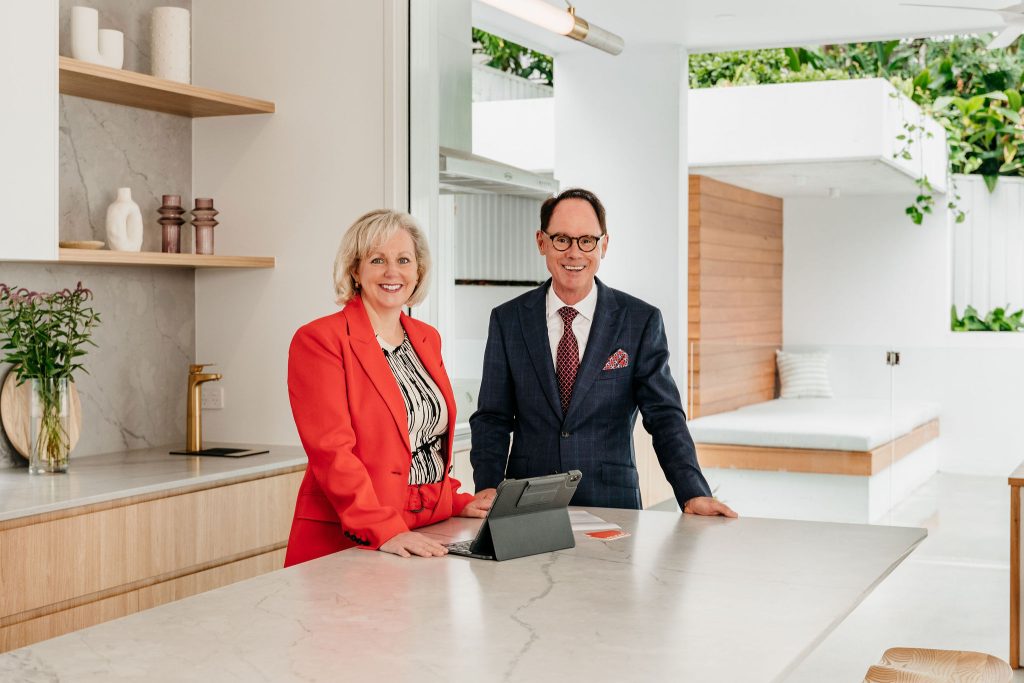 Is living in Paddington right for you?
If you like to be close to the heart of Brisbane City, have stunning city views and also like to feel part of a community, Paddington is a great suburb to call home.
Paddington real estate agents Grant and Christina Penrose have many years of experience with the Brisbane real estate market. Their business, Penrose Real Estate, is built on trust, care and attention, so they are more than happy to offer advice on investment opportunities, help you search for your forever home or help you sell your Paddington property.