And what you should do about it.
Whether you're a buyer or a seller, chances are you've felt the uncertainty of the 2021 housing market reflected in your property conversations and considerations. Low-interest rates, government grants and a high rate of demand have caused house prices to soar and spiral in all different directions. Many sellers are jumping at the chance to make as much bang for their buck as possible and buyers are seeking a home where the grass is greener.
The housing market has soared much faster during the past 12 months than most economists predicted, evidenced by CoreLogic figures revealing that dwelling values have soared by 10.6 per cent across the country since May 2020.
Research by ANZ predicted that prices would rise by 19% in Sydney during 2021 and that national prices would rise to 17%. Sydney prices have remained true to this prediction, rising to 15.1% in a short five-month period before reaching a slight plateau (Australian house price growth to slow by the end of 2021: economists (domain.com.au)). AMP Capital chief has indicated that house prices could rise by as much as 18% overall by the end of the year.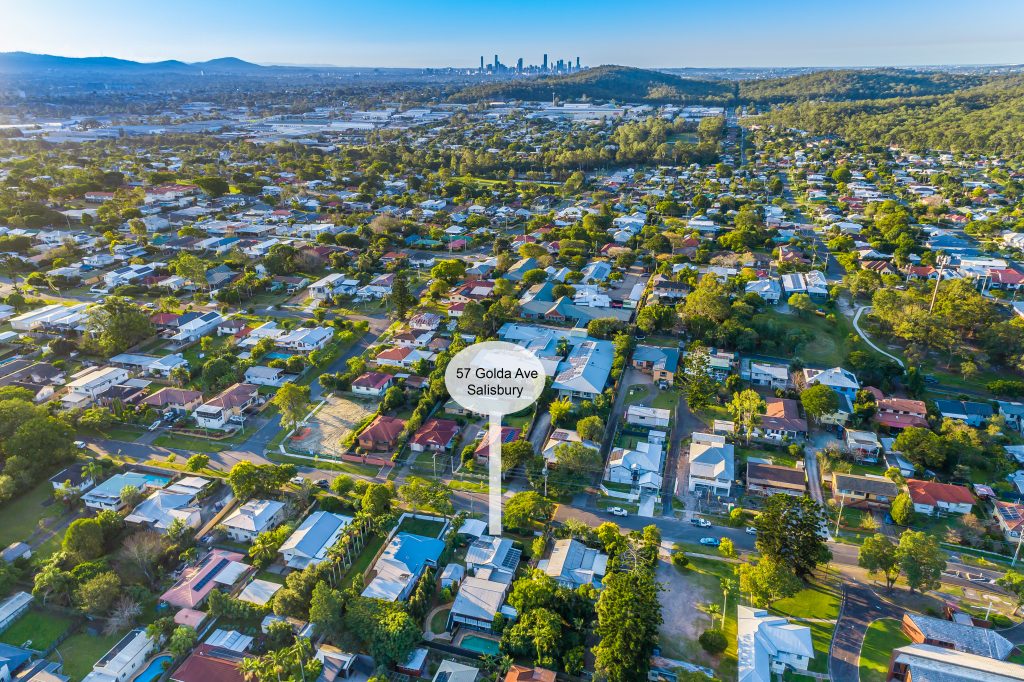 Brisbane home prices and values have increased by 10.6% over the past year, reaching new heights for the Sunshine State. Sales indicate that families are the main occupants looking for new housing with Brisbane houses close to good schools selling at a rapid rate compared to apartments and even homes in new estates. This rings true to the assumption that many are accounting for a home based new normal and that savvy investors are taking advantage of historically low-interest rates.
So, is it the best time to sell? Should you stay put?
Our predictions and 2021 housing advice
If you're lucky enough to buy a property with all the trimmings in this market, you will be thanking yourself in a few years when this property cycle finally starts to slow down. Immigration to Brisbane is higher than ever with 7237 new people calling themselves Queenslanders in 2020 – most reigning from NSW and VIC with Brisbane as their first port of call. (Brisbane Property Market: Deep Analysis - Forecast, Prices, Suburbs (propertyupdate.com.au))
Factors such as Brisbane's winning of the 2032 Olympic games, along with its positive offerings of lifestyle and health management, will continue to drive prices as people fight to immigrate to the land of positive infrastructure, economic and population growth.
Brisbane is made up of many different factions and the property market is reflective of this. With an ever-changing tide, it is important to choose the right property to have the best influence within the market. Properties closer to the city and close to schools will always outperform those in less-than-ideal locations, but not all cityside properties are created equal.
Students, lower to middle-income earners and blue-collar workers have been impacted by the Coronavirus recession, where those of middle to high income will recover quicker and buy out the larger homes, bigger blocks and ideal locations. As any type of buyer - jumping to purchase a cityside apartment may not be as successful as looking in the suburbs for a diamond in the rough to invest in. Structural problems and poor infrastructure will only get worse with a greater population, and those living in the heart of the city in smallish apartments are already victims of this.
Buyers of the future are looking for 'pandemic proof' homes that offer livability and comfort if confined to the space for weeks at a time. This includes security and safety along with proximity, access to public transport, jobs and schools. If you're in the position to buy a home - particularly as an investor, it is best to consider the new normal just as your potential renters or buyers will. Brisbane's housing market rose above the pandemic and came out essentially unscathed, and you want to ensure that you will as well when it comes to housing.
Even with a 15.5% price increase across houses, Brisbane remains one of the most affordable places to buy and live within Australia. CoreLogic predicts that moving forward – 41% of houses will be cheaper to mortgage than to rent in Brisbane, meaning that if you decide to buy one that you will be thankful down the line.
Brisbane is a sprawling city of opportunity and lifestyle perks. With jobs popping up consistently – especially with the new infrastructure orders of the Olympic games – it is no surprise that the rate of immigration to the state is not set to slow down.
Whether you live in the Southeast, the heart of the city or further North – the Penrose team can help you to buy or sell your property to set you up for a meaningful future in Brisbane's ever-changing housing market. Having real estate professionals on your side who know the market and the landscape is an essential asset that will change the way you buy and sell.
Get in touch today on 0418 747 997 (Grant) or 0418 737 327 (Christina) to experience what 60 years of combined experience can mean for your real estate needs. As Brisbane's real estate agents renowned for results – we are ready to deliver on your Brisbane real estate needs.