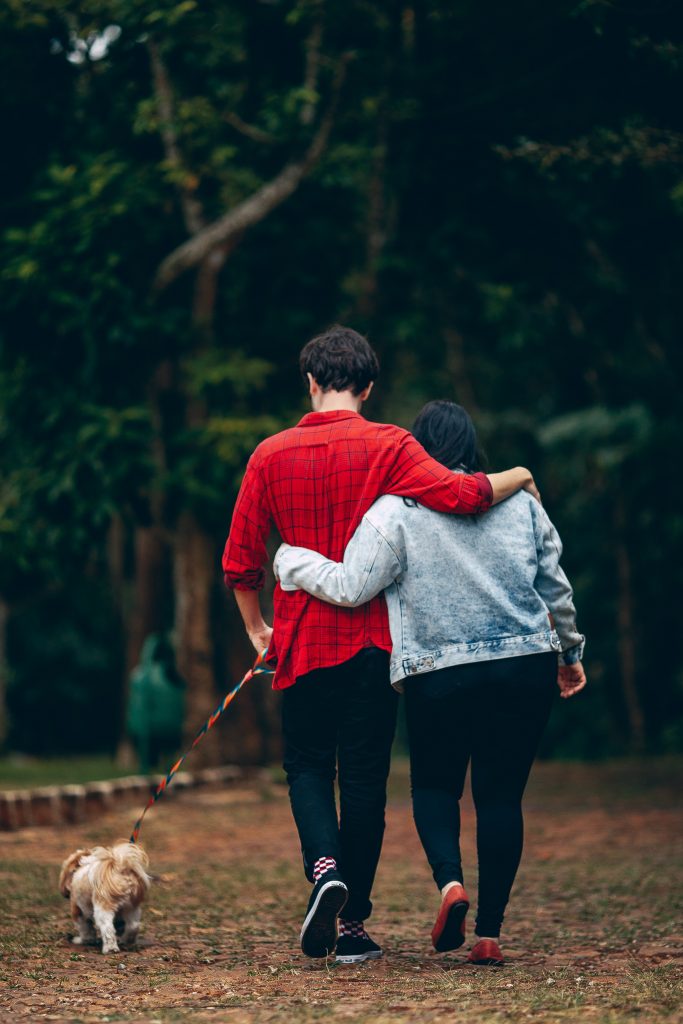 The suburb of Bardon is a stunning area populated with substantial backyards and an abundance of dog parks – because of this, it is a popular residence for families both young and old. It is no surprise that an array of furry friends and cheerful owners spill out onto the neighbourhood sidewalks of Bardon around 5pm every evening.
Dogs are the perfect addition to a growing family or to an individual who enjoys retreating to local parks for some fresh air. A dog can be with a family for as long as 20 years, so there is a lot to consider when planning for a cute and cuddly addition to your family. Basic needs such as shelter, healthy food, drinking water and a comfortable place to sleep are essential – but it is yummy treats, big backyards, and lots of attention that allow a dog to truly thrive.
When dogs are given plenty of space in a house or backyard to play, these pets offer endless loyalty, protection, and joy to their owners. As Bardon's popularity grows in the real estate market, many new home owners within this suburb are thrilled to finally offer more space to their pet.
Bardon is the perfect Brisbane suburb to raise a dog because of its many dog-friendly parks as well as its proximity to shops, markets, and restaurants that happily welcome canines. A zesty new pup or a loyal family hound will thrive in this pet-friendly suburb.
If you are a Brisbane local searching for the best suburbs to own a dog– the following tips on owning a dog highlight the unique benefits that the Bardon area has to offer dog owners.
Know the Basics of Owning a Dog in Bardon
Whether you are new to dog-ownership or a seasoned expert, raising a well-behaved and healthy pup is no easy task. Although there is no magic formula for the process, living in Bardon gives you the tools you will need to be a successful dog owner.
Whether you choose to buy a bred dog or to rescue a dog through adoption, Bardon has its very own vet clinic where you can sort out all the important new puppy health checks and procedures such as microchipping, vaccinations, heartworm prevention and desexing. Having a vet so close to home is an invaluable asset in case of emergency or to avoid a long drive when your pet isn't feeling 100%.
As a responsible dog owner, it is up to you to ensure:
You choose the right dog for your backyard & lifestyle
You train & socialise your dog
You're respectful of neighbours regarding barking
Your dog is desexed
You follow guidelines around restraints in public places
Owning a dog may feel like a time-consuming concept, but with services in Bardon such as Jogs for Dogs, you can hire professional dog lovers to work your dog so you can just enjoy the sleepy cuddles. The folks from Four Paw, just outside of Bardon, or D'tails Mobile Grooming, will even take care of the grooming so your pet smells fresh after all that outdoor play.
If you're after a hands-on (and leash off) experience with your furry friend, the local Bardon off-leash dog parks – such as Sunset Park and Norman Buchanan Park – allow you to enjoy the natural environment and cool breeze as your dog runs off leash and makes new furry friends. If you or your dog are looking for something new - Anzac Dog Park, Paddington Dog Park and Milton Dog Park are a short drive away.
Understand Dog Ownership in Brisbane Suburbs
Every city council has its bylaws and regulations around pet ownership, and Brisbane is no exception. These rules are how the council ensures that the city remains comfortable and safe for all its residents, including the canine kind. The Queensland Government requires all Queensland residents to register their dog with the local council – aka Brisbane City Council for residents of Bardon – and require a permit for owning more than 2 dogs. Along with registering your dog, it is an important Government requirement to get them microchipped and to keep the information on the microchip up to date in case your dog wanders too far from home. Microchipping must be completed before your dog turns 12 weeks of age.
Along with these important considerations, the council urges dog owners to clean up after their dog, provide adequate fencing and shelter, keep it safe and contained during thunderstorms or fireworks, and stick to a leash unless in off-leash areas. Failure to do any of these may result in a fine.
If you're planning on going away, it will be your responsibility to arrange care for your dog. This is made simple for Bardon locals with Pawshake, which is full of fellow Brisbanites who would love to care for your dog while you enjoy a short break away from home.
Pet-friendly Fun in Bardon's Neighbourhoods
It doesn't take long spent on Brisbane's pathways and parks at dusk to realise that locals love their dogs. Queensland weather is synonymous with spending time outdoors and adding a dog into the mix is often a natural next step for many families and couples. As a result, many restaurants, cafes and bars have altered their offering to cater to one of their biggest target markets – dogs! (And their owners, of course).
Here is a list of just some of the fun you can plan with your local Bardon dog:
Puppacinos & cappuccinos
Many cafes in and around Bardon are known and advertised to be dog friendly. You can take a Sunday morning stroll down to Bardon Thyme, Good folk Café or The Bardon Shed to grab a puppacino and a big breakfast to spoil yourself and your furry friend.

Hiking on Mount Coot-tha
While the forest sections and national parks aren't dog friendly, the Mount Coot-tha Forest itself is a city park with a comfortable climb from its base through bushland. After working off the puppacinos from Bardon Thyme on the 2km Honeyeater Track, you and your pup can enjoy city views and a cool Brisbane breeze.

A market stroll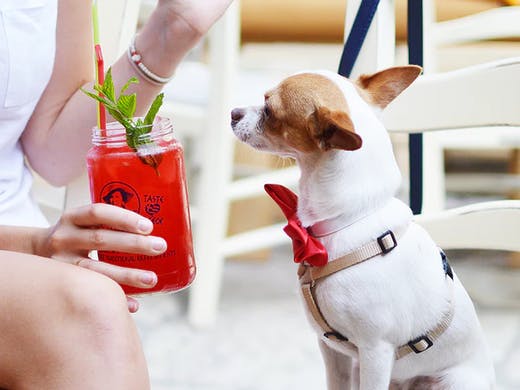 Brisbane is known for its markets, and there is no reason your dog should miss out thanks to dog-friendly markets such as the Bardon Community Markets. Here, you and your dog can enjoy a range of fresh produce, locally made goods and creative treats. You will be able to stock up for your week and boost your gift-giving or self-care skills with the range of unique treats from the locals in Bardon and surrounds.

Do a dog park crawl
Brisbane has over 135 areas dedicated to off-leash fun for dogs. Most are located within the parks immediately surrounding Bardon, so why not try a different one every weekend? Many are stocked with equipment to get those canine hearts pumping and all of them are full of fun new friends for both you and your dog. More so, New Farm Park or the Paddington Dog Park have human food and coffee close by so you can get some much-needed me-time while your furry friend is occupied.

Enjoy the nightlife
Bardon dogs can enjoy more than just the 24-hour dog park (although they're pretty happy with that!), thanks to the nearby Eat Street Markets. This hub of fun, lifestyle and activity is dog friendly, so your dog can roam around with you between stalls and amongst the nightlife, picking up dropped leftovers along the way.
Plan Your Home in Bardon…
The lifestyle benefits of Bardon are a joy for new home buyers and those who have lived in the suburb for years. If you're looking for a dog-friendly Brisbane suburb to settle down in, our friendly and knowledgable real estate agents at Penrose Real Estate can help you find the perfect home for you and your pet. Contact the Penrose team today to experience the difference that true locals can bring to your buying or selling journey.