Deciding to sell your home can be an equally exciting and daunting prospect. There are several reasons why one might choose to sell, from market demand to personal goals and finance reasons, and it's important to have clarity over why you're selling and what you hope to achieve from the sale. 
To achieve your dream price (and then some), and to have quick sale with a property that stands out among its competitors – it's essential that you are completely prepared, and your property is ready to sell.
One of the biggest challenges of preparing your house for sale is removing personal emotion from the practicalities of selling your home. But what might look good to you, may not look good for someone else.
To make it easier, we've compiled 5 steps to prepare your home for selling. By following our handy tips, your home will have a sold sign shining in the front yard in record time.
1. Give your home a face-lift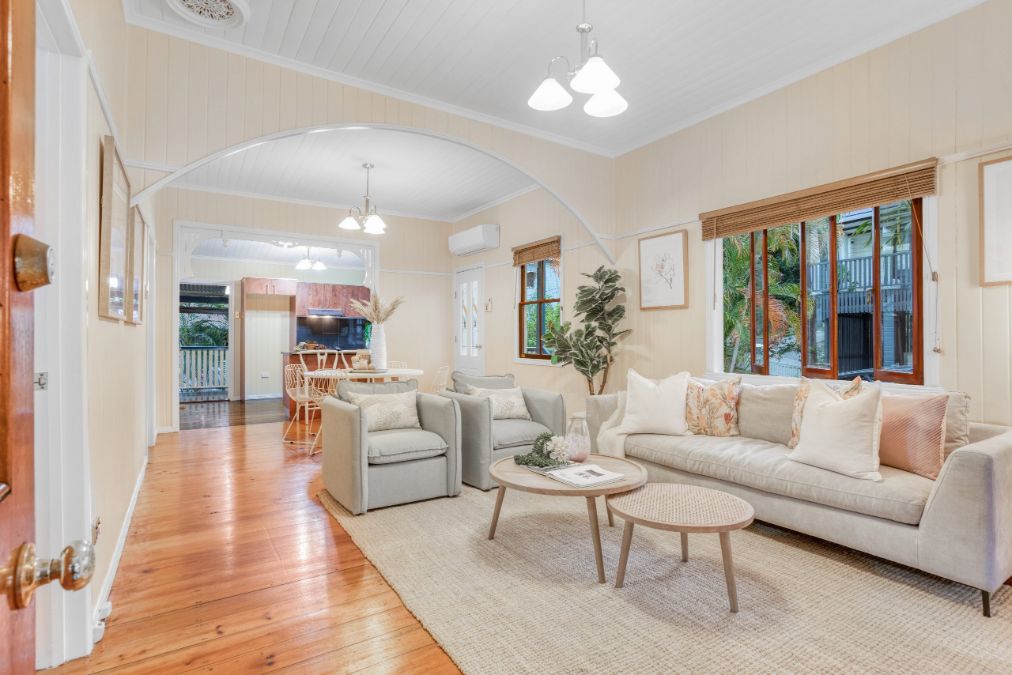 You will be surprised at the difference a splash of paint, rendering, new tiles, or bench tops can make to your property. Giving the façade of the home a facelift can be an excellent way to add thousands onto your sale price for a low cost, giving you a huge return on investment.
If you want to go one step further, adding new cabinetry and carpets can make the interior of the home feel like new, and your potential buyers will be excited at the concept of a fresh living space to call their own.
How to prepare the inside your home for sale
Take care of necessary repairs. Chipped tiles, leaky faucets or a loose cabinet door may not seem like a major problem in the context of an entire house, but potential buyers remember the little details, especially if something isn't up to scratch. The last thing you want to do is give the impression that your house needs work.
A splash of paint. A fresh coat of paint can give your home a fresh look and could be a big step towards getting top dollar for your home. Neutral tones are the best bet to appeal to more people A colour consultant or interior decorator can help you with this.
Clean and declutter. When you google a house for sale, you'll notice the interior pictures show a decluttered dining room, kitchen and even bedrooms. Decluttering and cleaning will work wonders in giving your home a welcoming, pristine feel. Even something as simple as giving the carpet a deep clean will add that extra layer of freshness when people come through.
Style your home. Hiring a stylist is a great idea to give your home a facelift and get it ready for sale. A professional will provide expert advice on how to add life to your home and appeal to the most buyers.
Little details. Small things like some flower pots and indoor plants can help make your home feel welcoming and pleasant.
2. Think like a buyer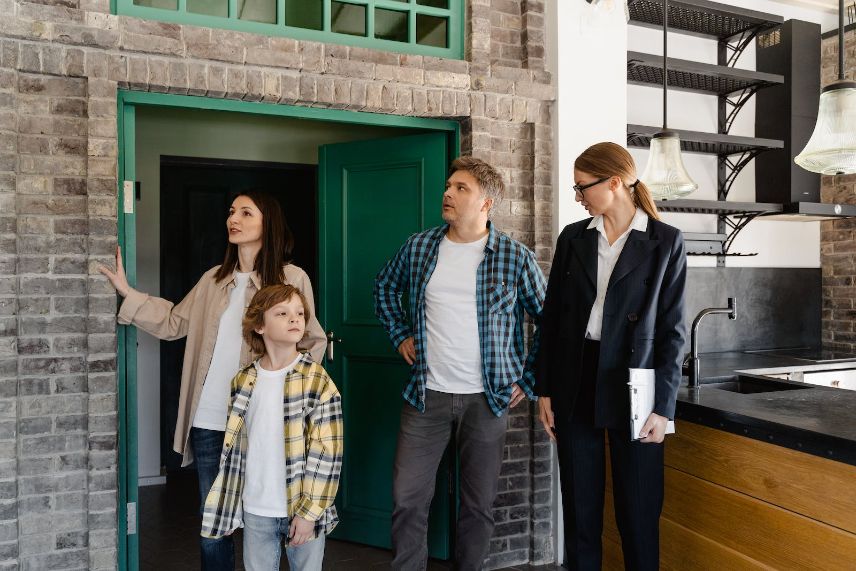 Examine your home from the point of view of a potential buyer. This means putting emotional attachment aside, which can be easier said than done, and taking a rational approach. Try to consider what will modernise, stylise, and improve the home for a broader audience.
Remember, the goal is to appeal to as many people as possible, so avoid anything that is an acquired taste. This includes overly distinctive furniture, provocative artwork, or kitsch decor.
While you may personally love these items, you don't want to alienate buyers who lack your sophisticated taste. Removing any personal items like photos will additionally help your buyer envision themselves in your house.
Make a list of aspects in the home that would turn you off when considering the competition or surrounding market. Little things like cleaning your windows and allowing in natural light will be noticed by potential buyers. Consider this an opportunity to take notice of any wear and tear that needs attention, any elements of the home that need upgrading or renovating, as well as any potential draw cards you can mention to your agent to advertise.
'Less is more' is usually the safe option in these scenarios. You don't want any clutter and want just enough furniture to create a scene. Don't leave any dishes, boxes, clothes or magazines lying about. Ideally, you'll have a lot of people walking through your home during an open house, so leave as much room as you can.
3. Prepare for home staging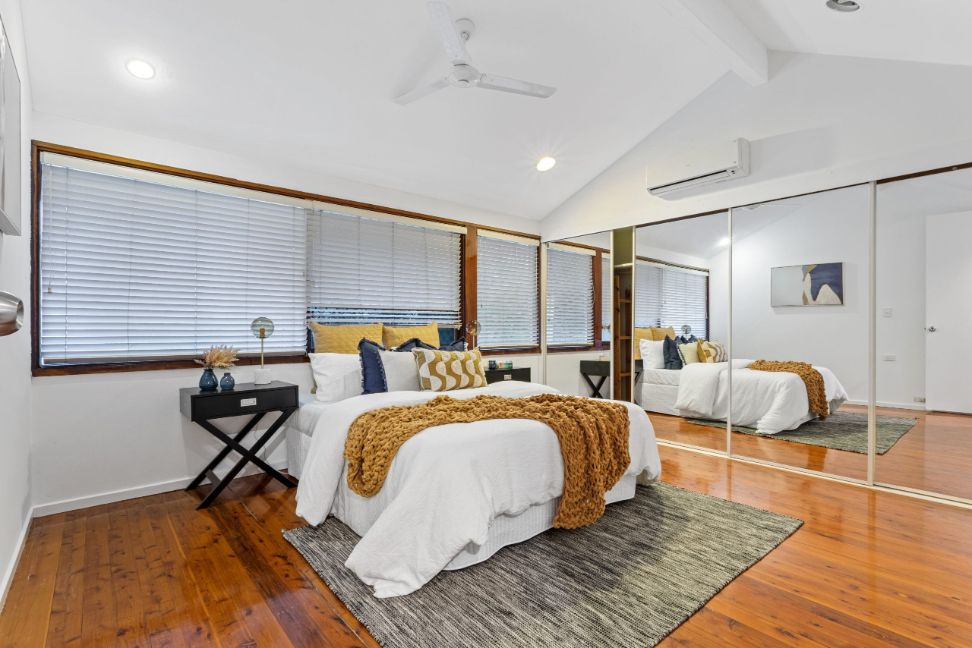 No matter how prepared your home is for sale or the type of home you're selling – home staging is an integral part of the process to sale.
A home staging ensures your property will appeal to the largest possible audience and the biggest pool of potential buyers. Curated furnishings, eye-catching colours and styles to suit current trends will transform your house into a living space that appeals to prospective buyers.
Home staging involves finalising elements of step 1 and 2.
Expect to complete the following tasks for a home staging:
Decluttering
Deep cleaning
Re-arranging
Replacing furniture
Optimising available space
Accessorising with welcoming touches
Increasing natural lighting
Neutralising smells
Completing all possible home repairs
4. Landscape and stage your outdoor areas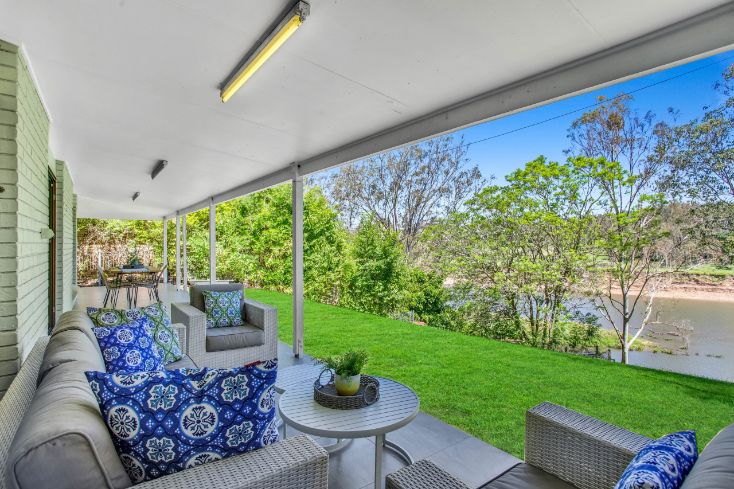 If your property has any type of garden or outdoor space, it is essential that the area is clean and tidy, and landscaped to the highest standard. Prospective buyers will love the possibilities that an outdoor entertaining area provides, and this could put your property ahead of the competition.
Outdoor staging can include the removal of any overgrown areas, trimming back shrubs and trees, tidying hedges, mowing, and edging lawns. Additionally, improving the fence and outdoor security can be a big bonus for some families with small children or pets, and pressure cleaning the bricks or retaining walls of the property can lift the outdoor façade and make your property look like new.
How to prepare the outside your home for sale
First impressions count when selling your house, so make sure your exterior is as impressive as possible by having great curb appeal.
Some ideas for improving your homes exterior include:
Paint your front door. Quicker than painting the whole house but can still create an impression. Try choosing a colour that works with your current colour scheme.
Landscaping. Whether tidying up your lawn with a quick mow or giving your garden a complete re-do, beautiful, well-maintained landscaping is sure to impress.
Add plants. Garden beds looking a little bare? A few plants can create an appealing, natural atmosphere to your home.
Replace your mailbox. Your old mailbox might not seem like a big deal, but it'll be one of the first things prospective buyers will see. Little details like mailboxes, the house number and even the doorbell will create a positive impression on buyers.
Try a power wash. A power wash can do wonders for both the exterior of your homes, paths and driveways. Power washers can be hired or you can pay a professional cleaner to perform this for you.
5. Prepare for open homes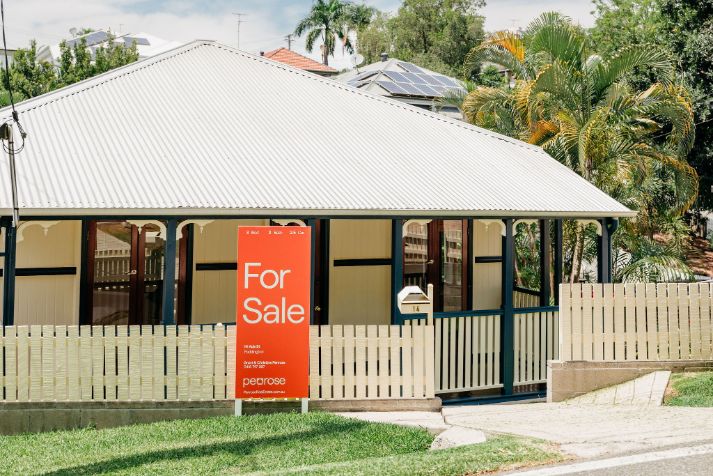 You've repainted the living room, the lawn's looking immaculate and you've hired someone to choose the best furniture and decorations for the lounge room. The last thing you want to do is drop the ball by leaving your bed unmade or the cat's litter tray unchanged for open day.
Little details will stick out to a prospective buyer, so just as you would read over an email before sending it, make sure to perform a last minute once over before the open house begins.
Your agent will need time to get your house ready for sale, but you can get the ball rolling by opening the windows, getting rid of any crumbs on the dining room table, making sure all personal items are tucked away and that any evidence of your beloved pets are out of sight.
While the open home is happening, you'll need to make yourself scarce. Go to a movie, a favourite cafe or to the beach. You've done all the hard work, and now it's time to leave things in your real estate agents' hands.
I've finished preparing my home for sale! Now what?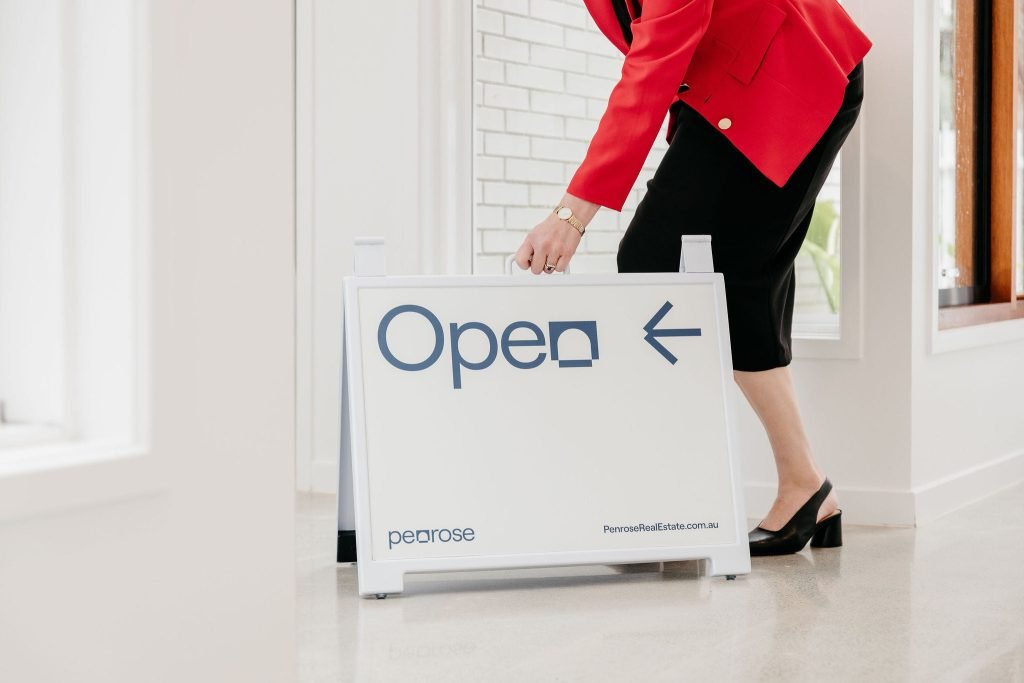 Now that your house looking its best, it's time to put your best foot forward and let people know what you've got to sell. While having a quality product never hurts, having a little market savvy advice can pay off dividends when it comes to your final selling price. So, let's take a look at how to help get that highest sale price.
1. Research the local market
When trying to sell your home, it's best not to go in blind. Real estate market research will help you identify trends and who your ideal demographic is. This will help you strategise and give your idea of the prices similar houses are selling for. It can help you figure out what makes your home stand out from other houses for sale.
If you find a good real estate agent, they can give you a good overview, but it never hurts to have a look through realestate.com for yourself first so you know what you're in for.
2. Get appraisals and set a goal
Once you've done some market research, it's time to start looking into real estate agents. Recommendations from friends and social media is a great starting point, but the only way you'll know for sure whether an agent is right for you is by meeting them in person.
Find agents held in the highest esteem in your area and get an appraisal from each. Based on these appraisals, set a realistic goal for a price you'd like to receive for your home.
3. Find a listing agent
Your listing agent is your connection to the real estate market and can make a huge difference to the potential buyers who become aware of your house. You'll want someone who has a proven track record and experience in the area you're selling in.
Remember, look for value for money over which agent is the cheapest or asking for the lowest commission. A low commission may not save you money if they don't get you a good price.
4. Work with your agent to achieve your goal
Your real estate agent is your key to achieving your real estate goals.
Ensure you work with them on setting a SMART goal which stands for Specific, Measurable, Attainable, Realistic and Time-based. Keeping these elements in mind will help you be prepared and meet your goals.
5. Marketing
Don't underestimate the role of marketing in the selling process. Trust your real estate agent when it comes to how to market your home, as they do this day in and day out. Spending money on marketing might seem scary at first, but a great campaign will bring you a higher selling price in the long run.
6. Hire a professional photographer
When people are searching for houses online, the photos will play a major part piquing their interest. Investing in professional photography is one of the best ways to capture your home's character and features.
Little details like lighting, angle and framing all convey details of a room (and therefore the house as a whole) to potential buyers.
7. Remember the little details can make a big difference
As previously mentioned, deciding to sell your home can be an emotional and daunting experience, and we are here to help.
During house inspections and open homes – it's important that yourself, your pets, and your family are absent so the potential buyers can feel free to ask questions, make comments, and imagine themselves in the home. You want your property to make the best first impression possible and our team knows what it takes to bring your home to a new level that will impress buyers and bring in the best price for you.
Seemingly small things like mowed grass, weeded gardens and a fresh coat of paint are aspects that will impress people driving by and will go a long way in advertising and marketing your home.
Adding to the appeal of your home and setting it up to impress every potential buyer will make the process of selling your property an easier and more enjoyable one.
---
Brisbane's Penrose Real Estate agents have the years of experience and know how to get your property up to scratch, and we love walking with our clients every step of the way to achieve their dream price in record time.
Leave your home in our hands.
For more information on how we can help you to get your home sale ready – call us on 0418 747 997. To become an expert at home staging and to learn how to achieve your dream price in record time, get a copy of our complimentary eBook here.