Deciding to sell your home can be an exciting and daunting prospect and it can be difficult to remove emotion from the practicalities of selling your home. There are several reasons why one might choose to sell, from market demand to personal goals, and it's important to have clarity over why you're selling and what you hope to achieve from the sale. To achieve your dream price and then some, and to have quick sale with a property that stands out among its competitors – it's essential that you're both completely prepared, and your property is ready to sell.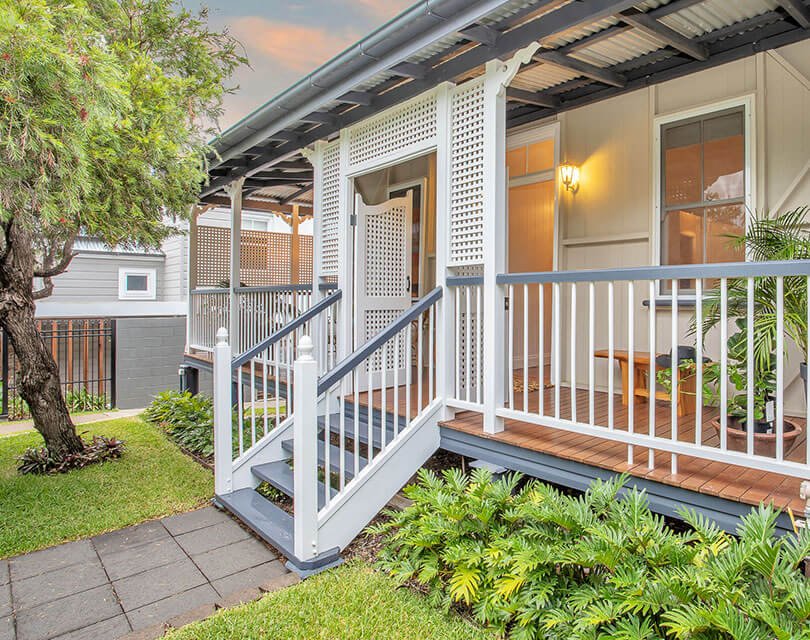 We've compiled 5 steps to help you to make your home sale ready and we feel confident that by following our handy tips, your home will have a sold sign shining in the front yard in record time.
1. Give your home a face-lift.
You will be surprised at the difference a splash of paint, rendering, new tiles, or bench tops can make to your property. Giving the façade of the home a facelift can be an excellent way to add thousands onto your sale price for a low output, bringing you a huge profit margin. If you want to go a step further, adding new cabinetry and carpets can make the interior of the home feel like new, and your potential buyers will be excited at the concept of a fresh living space to call their own.
2. Think like a buyer.
Examine your home from the point of view of a potential buyer. Try to remove the emotional attachment you may have to the markings on the walls or the colour of the original carpet, and consider what will modernize, stylize, and improve the home for a broader audience. Make a list of aspects in the home that would turn you off when considering the competition or surrounding market. This is a great way to take notice of any wear and tear that needs attention, any elements of the home that need upgrading or renovating, as well as any potential you can mention to your agent to advertise.
3. Prepare for home staging.
No matter how prepared your home is for sale or the type of home you're selling – home staging is an integral part of the process to sale. Staging ensures your property will appeal to the largest possible audience and the biggest pool of potential buyers with furnishings, colours and styles to suit the current trends, curating your home to appeal to everyone. Home staging involves decluttering, deep cleaning, re-arranging, or replacing furniture, optimizing the available space, accessorizing with welcoming touches, increasing natural lighting and airiness, neutralizing smells, and completing all possible repairs.
4. Landscaping and staging the outdoors.
If your property has any type of garden or outdoor space, it is essential that the area is clean and tidy, and landscaped to the highest standard. Potential buyers will love the possibilities that an outdoor entertaining area provides and this could put your property ahead of the competition. Outdoor staging can include the removal of any overgrown areas, trimming back shrubs and trees, tidying hedges, mowing, and edging lawns. Additionally, improving the fence and outdoor security can be a big bonus for some families with small children or pets, and pressure cleaning the bricks or retaining walls of the property can lift the outdoor façade and make your property look like new.
5. Leave your home in our hands.
As previously mentioned, deciding to sell your home can be an emotional and daunting experience, and we are here to help. During house inspections and open homes – its important that yourself, your pets, and your family are absent so the potential buyers can feel free to ask questions, make comments, and imagine themselves in the home. You want your property to make the best first impression possible and our team knows what it takes to bring your home to a new level that will impress buyers and bring in the best price for you.
Seemingly small things like mowed grass, weeded gardens and a fresh coat of paint are aspects that will impress people driving by and will go a long way in advertising and marketing your home. Adding to the appeal of your home and setting it up to impress every potential buyer will make the process of selling your property an easier and more enjoyable one. The Penrose team has the years of experience and know how to get your property up to scratch, and we love walking with our clients every step of the way to achieve their dream price in record time.
For more information on how we can help you to get your home sale ready – call us on 0418 747 997. To become an expert at home staging and to learn how to achieve your dream price in record time, get a copy of our complimentary eBook here