Buying or selling a home can be an emotional and daunting process and choosing a real estate agent is arguably one of the most important steps to overcome. When selecting a real estate property consultant for your next property move, it's important to consider several elements to ensure you get the most from your sale. It is not always best to go with the biggest name or the company you've heard of the most. We hope to make the process for choosing a Brisbane based real estate agent simple with our proven track record of sales, local knowledge, auctioneer expertise and open home strategies. However, if you're wondering what it takes to choose the right real estate property consultant for your move, read on for our top tips.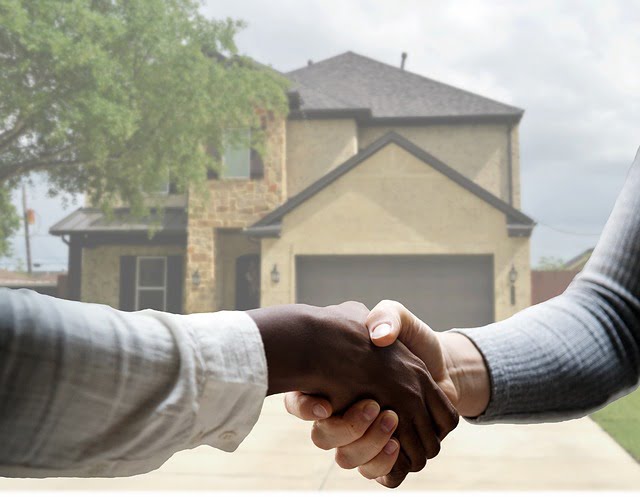 Ask about their sales process
A good agent will have a strong sales process that is tried, true and effective. They will ensure no stone is left unturned in preparing your home, marketing and generating competition to achieve a premium price. Your agent should have a genuine interest in the benefits of your local area which they can pass onto buyers as a unique perk of buying your property.
Grant and Christina use a detailed fact sheet for each home they sell that lists the benefits of the property for potential buyers in detail. Buyers love this opportunity to dream about the life they could live after buying the home with transparency around every detail from the best school to why the current homeowner loves living there.
Good quality real estate agents will have developed relationships with potential local, interstate or even overseas buyers who are keen to jump on a property just like yours as soon as it becomes available, and they will be ready with all the right information to make your sale a reality.
Consider your property type
If you've got a rooftop studio in the CBD, it will not pay to go with an agent who is only experienced in selling sprawling country acreage. In selecting an agent who knows your property type, you will know that they can appeal to the right demographic for your market and implore the proper marketing techniques. An unsuitable agent will not know how to stage your home, plan the open home or offer styling techniques that will improve the space for potential buyers. More so, if you live on acreage, an agent who spent their life in a unit may not be equipped to market the unique perks of your kind of property. When finding out what kind of properties they have sold, enquire about the ones they have lived in.
Watch them in action
The beauty of having a real estate agent who is also an auctioneer, such as Grant, is that you get the chance to see them in action before choosing to list with them. Another option is to visit their open homes to examine how they interact with potential buyers, that they're confident about the features and benefits of the home, how they style and stage the home and how they manage expectations about price. Watching them in action is very telling about how they will treat you as a client, from the way they communicate at open homes to how responsive they are to your emails.
Ask about their overall market analysis
Your potential agent must know the market through and through so they can determine where your property sits within it. This will ensure they aren't limiting your price opportunity. Enquire about how they will achieve premium prices to make sure that they won't stumble when prices rise above the market average. They must know how the competition is faring while demonstrating an understanding of how your property can stand out with its relevant features and strengths. If they notice the small details of your property and point out large possible, yet realistic, improvements; this proves that they are paying attention and will know how to make your property shine on the open home day.
Determine if they can use the best sale method for your property
How you choose to sell is ultimately your choice, but a decent real estate agent should be able to explain in detail why they suggest a particular method. Each sale method, such as auction, Openn Negotiations, tender/expression of interest, and private treaty, all have different pros and cons and will depend on your local market and where your property sits within it. Your agent's expertise and experience should help you to make the best decision for your situation, particularly when using platforms such as Openn Negotiation Auctions.
Request to see their advertising plans
Selling anything these days comes down to marketing and advertising, and property is no exception. Real estate agents can no longer get away with just listing in the newspaper or on flyers and must be up to date with the latest and best marketing methods. The best real estate agents will determine the demographic of potential buyers and base their marketing on this, using a combination of traditional advertising and digital marketing campaigns to get your property on the screens of as many people as possible. If your agent doesn't know what you're talking about when you mention 'drone photography', 'social media' or even 'email marketing', take your search elsewhere.
History, enthusiasm and experience go a long way
You don't want to leave your most expensive and potentially your most treasured asset in the hands of someone who will not know how to handle it or will not be enthusiastic about your potential sale. Your property deserves the best and shouldn't be the training ground for a rookie agent. When meeting with potential agents, ask them about their experience; how many homes they've sold, where they've sold them and how long they have worked in their current area. If they're veterans that have survived the up and downs of recessions, financial crisis, changes of government, and even a global pandemic, you can generally feel confident that their skills are tried and true. The kind of history that a long-lasting agent will have experienced – from helping a newly divorced couple get settled to rehoming fire victims, relocating a family or helping empty nesters to restart their life – is priceless and a huge asset to your sale experience.
The numbers don't lie
When in doubt, ask to see their statistics. Most good agents will be proud to show you past sold properties and current listings along with their proven sale methods. Ask specifics and check reviews to ensure that their experience lines up with your property needs. Knowing the kind of success that follows them will give you confidence in moving forward with your sale.
Grant and Christina Penrose have the experience, knowledge, numbers, and skill to sell any Brisbane home, large or small, new or old. With almost 60 years of combined experience in Brisbane real estate, there is no one more qualified to sell your home for a record price in record time.
Get in touch today to discuss your Brisbane property needs.