Locals and holiday makers alike are enjoying wide open spaces and natural landscapes more than ever, with restrictions and limited numbers present in many indoor spaces. If you've moved to Bardon - you're in luck - with an abundance of local parks within simple driving or walking distance that offer many different perks. From relaxing scenery to fun and play for the kids, there is good reason that Bardon is known for its parks. Queensland weather allows outdoor enjoyment almost year-round, so why not add these parks to your list for the next time you find yourself needing some fresh air.
Some of the best local parks include: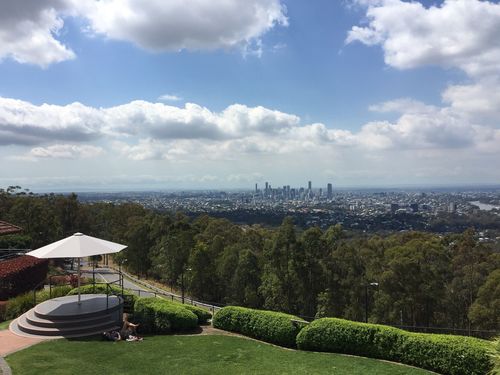 The Mt Coot-tha Reserve (or Mount Coot-tha Forest) is 15 minutes from the CBD and has a section within Bardon, forming Brisbane's largest natural area. With more than 1600 hectares of open eucalypt forest, rainforest gullies and creek lines – Mt Coot-tha Reserve is a popular choice for locals and tourists alike. One of the few parks that are tailored towards adults, this park choice will have you feeling refreshed and optimistic with spectacular views plus waterfalls and creeks to explore. Pack a picnic, bring a camera or book at the restaurant – and your weekend excitement is sorted.
Rainworth Park is one of the smaller options for families to enjoy a BBQ or catch up while the kids enjoy the jungle gym. Perfect for daily exercise in the sunshine, lazing under a tree with a good book or catching up with a friend for coffee – Rainworth Park is a popular choice for the regular park goer to enjoy a low key, quick break option.
Norman Buchanan Park is a perfect option for both fur kids and human kids, with wide open space for dogs to roam, plenty of shade for lounging around and pathways for disability access. The play equipment is perfect for younger children, and there are ample facilities like clean toilets, seating, water and parking to make your day out a simple, fuss free experience.
A popular choice for families, Jubilee Park garners visits from people across Brisbane with its array of play options for kids big and small. Toddlers can enjoy the musical instruments and the spider web swings, and there is a climbing wall for bigger kids. Parents can rest assured that their children are protected by large trees shading the play areas, and there is plenty of open space for picnics, cricket matches and a game of frisbee. This playground is fully fenced, opening to an oval, and has bike paths for easy access and a creek for explorations.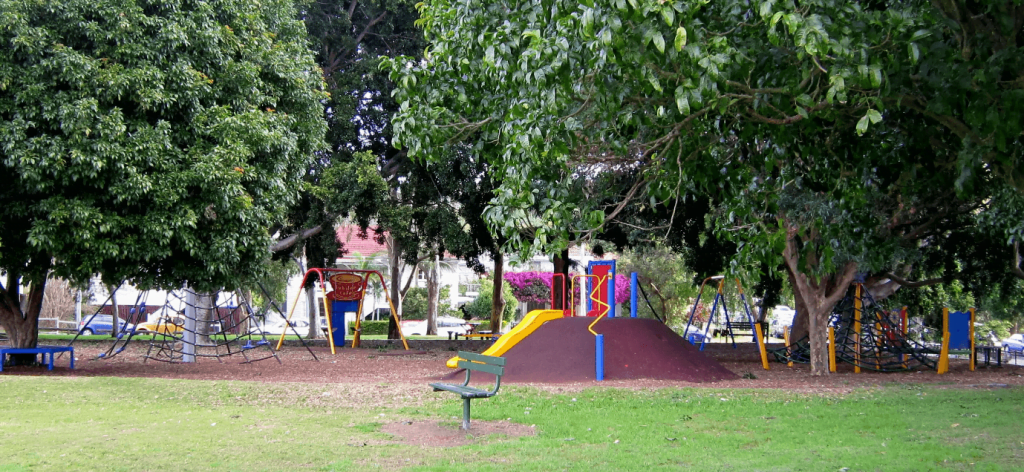 As far as playing opportunity for the kids goes, this park offers a small amount of choice, however it is perfect for those breezy Brisbane afternoons with plenty of bushland to explore and simple walking tracks to navigate. There aren't facilities in this park, and it is relatively untouched – but if you're looking for an enjoyable and relaxing way to get your steps in – this will be the perfect park for you.
Neighbouring the Bardon Esplanade Park, Sunset Park is perfect for the whole family with BMX tracks for the teens and an off-leash dog area for the four-legged. Perfect for a stroll while the kids burn off some energy – Sunset Park lives up to its name and will quickly become a family favourite.
Purtell Park is a popular choice for sporting organisations with rugby league facilities and the Western Suburbs sports centre, and boasts a playground, plenty of car parking, the Purtell Park Bushcare Group and a shared pathway. With plenty of facilities and easy access, Purtell Park is a popular choice for those who love wide open space, kicking a footy around, spotting the occasional wildlife, and watching the sunset in the early evenings.
Helping you to make the most of Bardon
With our depth of local knowledge, we can suggest the best of everything from parks to enjoy to the best schools and public transport options. If you're looking at making the move to Bardon or selling your Bardon home, contact us today to experience the Penrose difference for your property. 
More than ever, people are wanting transparent and honest communication, value for money and confidence in their decision making. The impacts of the pandemic have been felt across almost every industry, including real estate, and like many – the industry has had to adapt. The answer – Property Technology (Proptech).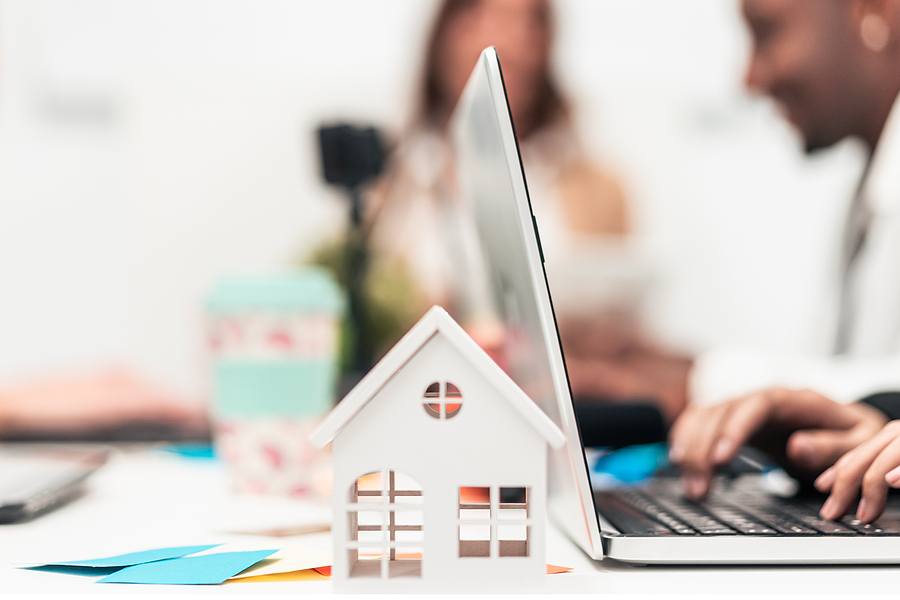 Proptech is a combination of I.T and platform economics tailored towards real estate. Simply put, it refers to the many QR codes, apps, websites and online systems that save time and paperwork for both the buyer and the agent in a transaction. Suddenly, deals are more secure, easier to manage and understand for all parties, making them more efficient overall. Real estate technology is taking the industry by storm as the best way to handle situations that are often time sensitive, even during a pandemic and its lockdowns.
With the rise of digital technology and the blossoming growth of the internet, commercial property managers were some of the first to harness the perks that these technologies can provide. Useful for anything from sales data to smart home technology, 3D modelling, marketing and more – Proptech has changed the face of real estate and it is only set to develop even further.
Openn Negotiations – the future of Proptech
Seeing the huge potential of Proptech and the urgent need for transparency in the real estate sector, a former banker and property investor Peter Gibbons developed Openn Negotiations. Openn Negotiations is an online program that allows complete transparency in private sales, where the buyer can know exactly how much they should offer to go into the sale, often resulting in a more successful result overall. Without this option, there is a risk of the buyer missing out when they could've offered more but weren't clear about how much was needed to secure the property. Buyers no longer must miss out on offers without a chance to bid to win.
Tell me more about Openn Negotiations…
Openn Negotiations allow the buyer to have more control than ever with flexible terms and the ability to bid even if they haven't yet received unconditional finance. The seller can choose a time to host their auction that suits both them and the bidders the best, meaning the wait time to bid is more than halved compared to usual auction times. In most of our campaigns using Openn Negotiations, the property has sold within a week!
Openn Negotiations allow for transparency between all parties, and the bidders no longer must put in a blind bid and hope for the best. Where previously homes would sell without the buyers' knowledge – the playing field is now even for anyone who wishes to bid. This ensures the seller gets the highest possible payday and the buyers get equal opportunity. The similarity to a regular auction is in the conditional stages, where the home must pass building and pest inspections, and there is no cooling off period. Auctioneer costs will generally add hundreds onto your sale costs, and by using Openn Negotiations with a skilled auctioneer team such as Penrose, you will be getting the benefits without the added cost.
Openn Negotiations is agent focused and boasts more than 4000 agents as members, many fueled by the need to work remotely with buyers during lockdowns. Where many industries struggled to maintain a profit during lockdowns, Openn Negotiations hit over $2B in sales as of mid-2021, likely due to buyers' abilities to bid from anywhere in the world at any time. This technology allows the agent to manage multiple offers and capture every bid in real time, leaving no one out of the consideration process. In fact, we at Penrose have experienced huge success using Openn Negotiations, with the technology being just one of the elements that set us apart from other local Brisbane agents. Our sellers are gaining record prices and buyers are loving the straightforward and honest process. With Grant's auctioneer background, Openn Negotiations feels familiar and is available for our clients free of charge, just as our in-person auctioneering is. As a COVID friendly option, we have used Proptech more than ever over the past two years, and our sales have remained consistent with our clients getting the best results in record time.
As real estate agents, we are excited about the future of Proptech and plan to embrace anything that helps our clients to buy and sell, just as we do with innovative marketing solutions and exciting open home strategies.
To enquire about how we can use Openn Negotiation to secure your next property, contact us today on 0418 747 997 (Grant) or 0418 737 327 (Christina).
Buying or selling a home can be an emotional and daunting process and choosing a real estate agent is arguably one of the most important steps to overcome. When selecting a real estate property consultant for your next property move, it's important to consider several elements to ensure you get the most from your sale. It is not always best to go with the biggest name or the company you've heard of the most. We hope to make the process for choosing a Brisbane based real estate agent simple with our proven track record of sales, local knowledge, auctioneer expertise and open home strategies. However, if you're wondering what it takes to choose the right real estate property consultant for your move, read on for our top tips.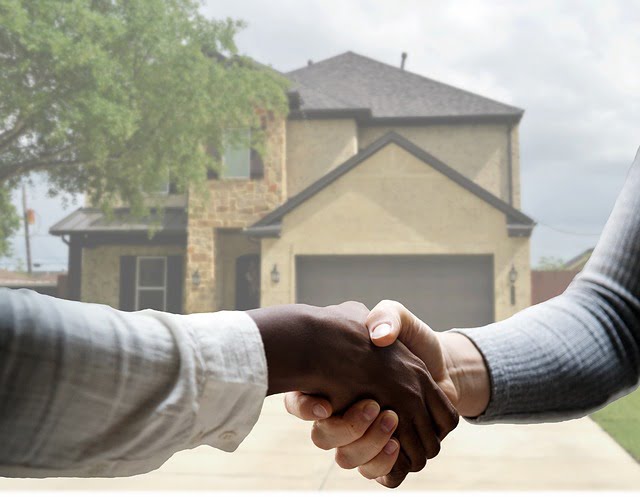 Ask about their sales process
A good agent will have a strong sales process that is tried, true and effective. They will ensure no stone is left unturned in preparing your home, marketing and generating competition to achieve a premium price. Your agent should have a genuine interest in the benefits of your local area which they can pass onto buyers as a unique perk of buying your property.
Grant and Christina use a detailed fact sheet for each home they sell that lists the benefits of the property for potential buyers in detail. Buyers love this opportunity to dream about the life they could live after buying the home with transparency around every detail from the best school to why the current homeowner loves living there.
Good quality real estate agents will have developed relationships with potential local, interstate or even overseas buyers who are keen to jump on a property just like yours as soon as it becomes available, and they will be ready with all the right information to make your sale a reality.
Consider your property type
If you've got a rooftop studio in the CBD, it will not pay to go with an agent who is only experienced in selling sprawling country acreage. In selecting an agent who knows your property type, you will know that they can appeal to the right demographic for your market and implore the proper marketing techniques. An unsuitable agent will not know how to stage your home, plan the open home or offer styling techniques that will improve the space for potential buyers. More so, if you live on acreage, an agent who spent their life in a unit may not be equipped to market the unique perks of your kind of property. When finding out what kind of properties they have sold, enquire about the ones they have lived in.
Watch them in action
The beauty of having a real estate agent who is also an auctioneer, such as Grant, is that you get the chance to see them in action before choosing to list with them. Another option is to visit their open homes to examine how they interact with potential buyers, that they're confident about the features and benefits of the home, how they style and stage the home and how they manage expectations about price. Watching them in action is very telling about how they will treat you as a client, from the way they communicate at open homes to how responsive they are to your emails.
Ask about their overall market analysis
Your potential agent must know the market through and through so they can determine where your property sits within it. This will ensure they aren't limiting your price opportunity. Enquire about how they will achieve premium prices to make sure that they won't stumble when prices rise above the market average. They must know how the competition is faring while demonstrating an understanding of how your property can stand out with its relevant features and strengths. If they notice the small details of your property and point out large possible, yet realistic, improvements; this proves that they are paying attention and will know how to make your property shine on the open home day.
Determine if they can use the best sale method for your property
How you choose to sell is ultimately your choice, but a decent real estate agent should be able to explain in detail why they suggest a particular method. Each sale method, such as auction, Openn Negotiations, tender/expression of interest, and private treaty, all have different pros and cons and will depend on your local market and where your property sits within it. Your agent's expertise and experience should help you to make the best decision for your situation, particularly when using platforms such as Openn Negotiation Auctions.
Request to see their advertising plans
Selling anything these days comes down to marketing and advertising, and property is no exception. Real estate agents can no longer get away with just listing in the newspaper or on flyers and must be up to date with the latest and best marketing methods. The best real estate agents will determine the demographic of potential buyers and base their marketing on this, using a combination of traditional advertising and digital marketing campaigns to get your property on the screens of as many people as possible. If your agent doesn't know what you're talking about when you mention 'drone photography', 'social media' or even 'email marketing', take your search elsewhere.
History, enthusiasm and experience go a long way
You don't want to leave your most expensive and potentially your most treasured asset in the hands of someone who will not know how to handle it or will not be enthusiastic about your potential sale. Your property deserves the best and shouldn't be the training ground for a rookie agent. When meeting with potential agents, ask them about their experience; how many homes they've sold, where they've sold them and how long they have worked in their current area. If they're veterans that have survived the up and downs of recessions, financial crisis, changes of government, and even a global pandemic, you can generally feel confident that their skills are tried and true. The kind of history that a long-lasting agent will have experienced – from helping a newly divorced couple get settled to rehoming fire victims, relocating a family or helping empty nesters to restart their life – is priceless and a huge asset to your sale experience.
The numbers don't lie
When in doubt, ask to see their statistics. Most good agents will be proud to show you past sold properties and current listings along with their proven sale methods. Ask specifics and check reviews to ensure that their experience lines up with your property needs. Knowing the kind of success that follows them will give you confidence in moving forward with your sale.
Grant and Christina Penrose have the experience, knowledge, numbers, and skill to sell any Brisbane home, large or small, new or old. With almost 60 years of combined experience in Brisbane real estate, there is no one more qualified to sell your home for a record price in record time. 
Get in touch today to discuss your Brisbane property needs.
And what you should do about it.
Whether you're a buyer or a seller, chances are you've felt the uncertainty of the 2021 housing market reflected in your property conversations and considerations. Low-interest rates, government grants and a high rate of demand have caused house prices to soar and spiral in all different directions. Many sellers are jumping at the chance to make as much bang for their buck as possible and buyers are seeking a home where the grass is greener.
The housing market has soared much faster during the past 12 months than most economists predicted, evidenced by CoreLogic figures revealing that dwelling values have soared by 10.6 per cent across the country since May 2020.
Research by ANZ predicted that prices would rise by 19% in Sydney during 2021 and that national prices would rise to 17%. Sydney prices have remained true to this prediction, rising to 15.1% in a short five-month period before reaching a slight plateau (Australian house price growth to slow by the end of 2021: economists (domain.com.au)). AMP Capital chief has indicated that house prices could rise by as much as 18% overall by the end of the year.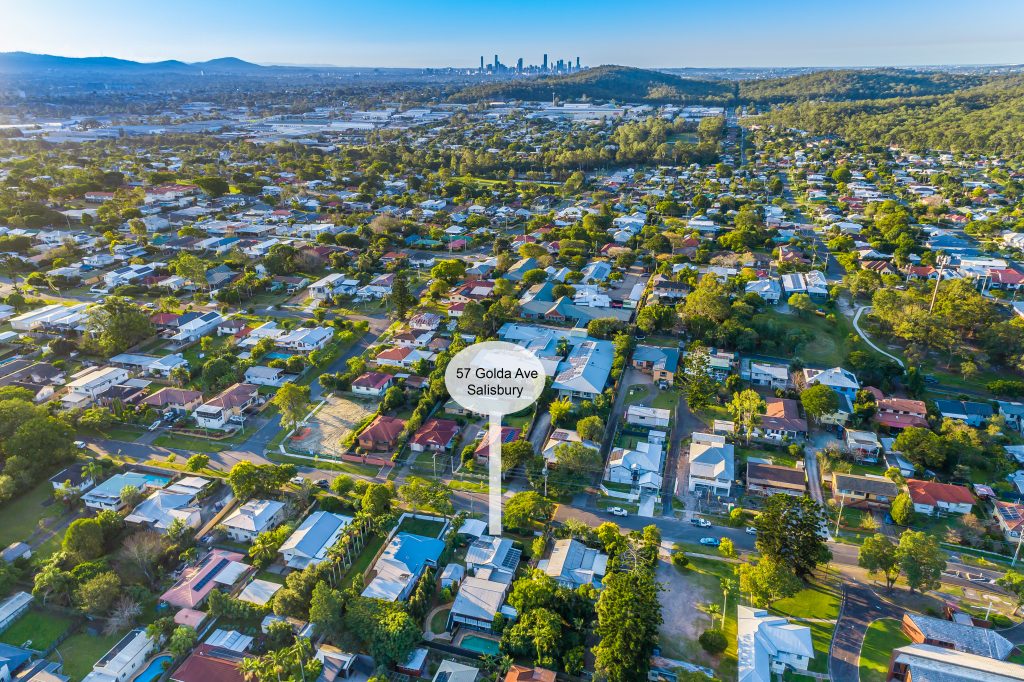 Brisbane home prices and values have increased by 10.6% over the past year, reaching new heights for the Sunshine State. Sales indicate that families are the main occupants looking for new housing with Brisbane houses close to good schools selling at a rapid rate compared to apartments and even homes in new estates. This rings true to the assumption that many are accounting for a home based new normal and that savvy investors are taking advantage of historically low-interest rates.
So, is it the best time to sell? Should you stay put?
Our predictions and 2021 housing advice
If you're lucky enough to buy a property with all the trimmings in this market, you will be thanking yourself in a few years when this property cycle finally starts to slow down. Immigration to Brisbane is higher than ever with 7237 new people calling themselves Queenslanders in 2020 – most reigning from NSW and VIC with Brisbane as their first port of call. (Brisbane Property Market: Deep Analysis - Forecast, Prices, Suburbs (propertyupdate.com.au))
Factors such as Brisbane's winning of the 2032 Olympic games, along with its positive offerings of lifestyle and health management, will continue to drive prices as people fight to immigrate to the land of positive infrastructure, economic and population growth.
Brisbane is made up of many different factions and the property market is reflective of this. With an ever-changing tide, it is important to choose the right property to have the best influence within the market. Properties closer to the city and close to schools will always outperform those in less-than-ideal locations, but not all cityside properties are created equal.
Students, lower to middle-income earners and blue-collar workers have been impacted by the Coronavirus recession, where those of middle to high income will recover quicker and buy out the larger homes, bigger blocks and ideal locations. As any type of buyer - jumping to purchase a cityside apartment may not be as successful as looking in the suburbs for a diamond in the rough to invest in. Structural problems and poor infrastructure will only get worse with a greater population, and those living in the heart of the city in smallish apartments are already victims of this.
Buyers of the future are looking for 'pandemic proof' homes that offer livability and comfort if confined to the space for weeks at a time. This includes security and safety along with proximity, access to public transport, jobs and schools. If you're in the position to buy a home - particularly as an investor, it is best to consider the new normal just as your potential renters or buyers will. Brisbane's housing market rose above the pandemic and came out essentially unscathed, and you want to ensure that you will as well when it comes to housing.
Even with a 15.5% price increase across houses, Brisbane remains one of the most affordable places to buy and live within Australia. CoreLogic predicts that moving forward – 41% of houses will be cheaper to mortgage than to rent in Brisbane, meaning that if you decide to buy one that you will be thankful down the line.
Brisbane is a sprawling city of opportunity and lifestyle perks. With jobs popping up consistently – especially with the new infrastructure orders of the Olympic games – it is no surprise that the rate of immigration to the state is not set to slow down.
Whether you live in the Southeast, the heart of the city or further North – the Penrose team can help you to buy or sell your property to set you up for a meaningful future in Brisbane's ever-changing housing market. Having real estate professionals on your side who know the market and the landscape is an essential asset that will change the way you buy and sell.
Get in touch today on 0418 747 997 (Grant) or 0418 737 327 (Christina) to experience what 60 years of combined experience can mean for your real estate needs. As Brisbane's real estate agents renowned for results – we are ready to deliver on your Brisbane real estate needs.
The Brisbane property market is hot, but it is unpredictable. More than ever, supply is simply not meeting demand, which puts sellers in a confusing position. For both buyers and sellers, there is an overwhelming sense of urgency within this market that is somewhat a rarity, and the market is looking to remain strong for quite some time. With the demand for housing outweighing what is readily available, sellers may be tempted to sell off-market, which is made more tempting through desperate buyers attempting to buy when the house hasn't yet been released to the full market. Sellers are finding it difficult to reenter the market once the home has sold, leading them to be desperate buyers themselves. This is especially common when selling without expert advice or appropriate preparation. There are two main reasons why sellers choose to sell off market - Grant and Christina Penrose hope to dispel these concerns and help sellers to make the most from their sales.

"I'm trying to keep costs low…"
Off-market sales are most common when the market is either quickly rising or dramatically falling, but this method of sale isn't always the most rewarding or advisable. Within a strong market, the margin between a 'good' sale and a 'great' sale can mean hundreds of thousands of dollars. It can be tempting to sell off-market to avoid a full marketing campaign or to get the process completed quickly, but in doing so, you could be losing thousands off your sale price. In a strong market, prices can exceed by up to 10% with agent engagement and their access to multiple competitive buyers. The potential savings made through selling off-market are no match for the potential cost-benefit when working with an agent, especially those as dedicated and experienced as the Penrose team. A seller should never enter the market without a clear idea of what their home is worth or how the market is performing. This price is usually lower than what you could achieve with proper marketing and an experienced sales team.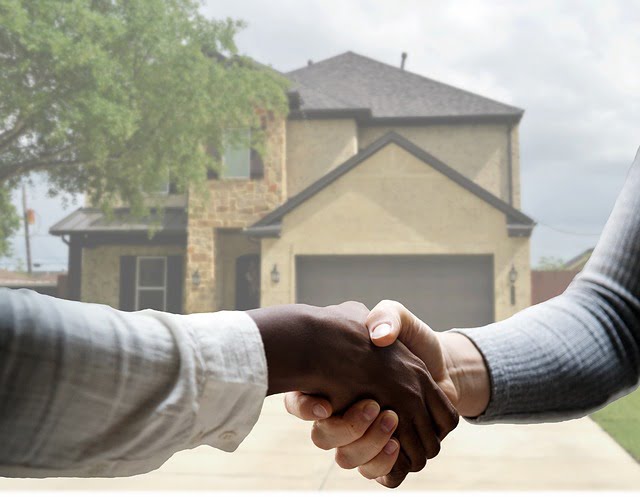 "I want to sell quickly…"
The process to sell your home doesn't have to be long and drawn out. Correct presentation and a strategic marketing plan will bring in dedicated buyers who are ready to move quickly. Our team have real-life examples of selling well above suburb records (reaching over $1m) after only one open home. As mentioned in our blog 5 Steps Towards Getting Your Home Ready to Sell presenting your home correctly is integral for achieving top dollar. No matter what type of home you're selling - home staging is an important part of the process that shouldn't be skipped over. Appealing to a large audience and presenting your home in the best light will bring in higher offers and more dedicated buyers. Your off-market offer will not be reflective of the magic of what home staging can do, and the perception of your property's value will be lower.

When selling your home, you need it to make the best first impression possible. Our team know what it takes to bring the best out of your property, from furniture placements to the curbside marketing of your exterior features. Average sellers are not expected to know the market and what will appeal to buyers. We are here to offer our extensive experience, wide range of contacts, home staging expertise and decades of advice so you can get the maximum price possible. You don't want to settle for less than suburb records or market averages simply to get your home sold quicker.

"I'm ready to sell!"
Our staging, presentation, auctioneer and negotiation skills are second to none. We know the Brisbane market like the back of our hands after dedicating our careers to the homes and people of this region almost 4 decades ago. The benefits of working with experienced agents far outweigh what little cost is saved by selling off-market. Selling your home is one of the biggest decisions you'll ever make – be sure not to rush the process. Do it right with Brisbane's best – Grant and Christina Penrose.

For more information on how to make top dollar from your sale, read our blog here. We can help you to discover how much your property is worth, and make sure you receive the best possible price to give you an even better position in the market. If you're ready to take advantage of the hottest market Brisbane has seen in decades – give us a call on 0418 747 997 to start your journey with Grant and Christina Penrose.
Attention all Landlords, Sellers and Soon-to-be-Sellers! Did you know that QLD Smoke Alarm legislation will be changing from January 1st 2022, making it a legal requirement to have hardwired photoelectric interconnected smoke alarms in all homes and units being sold, leased or having leases renewed?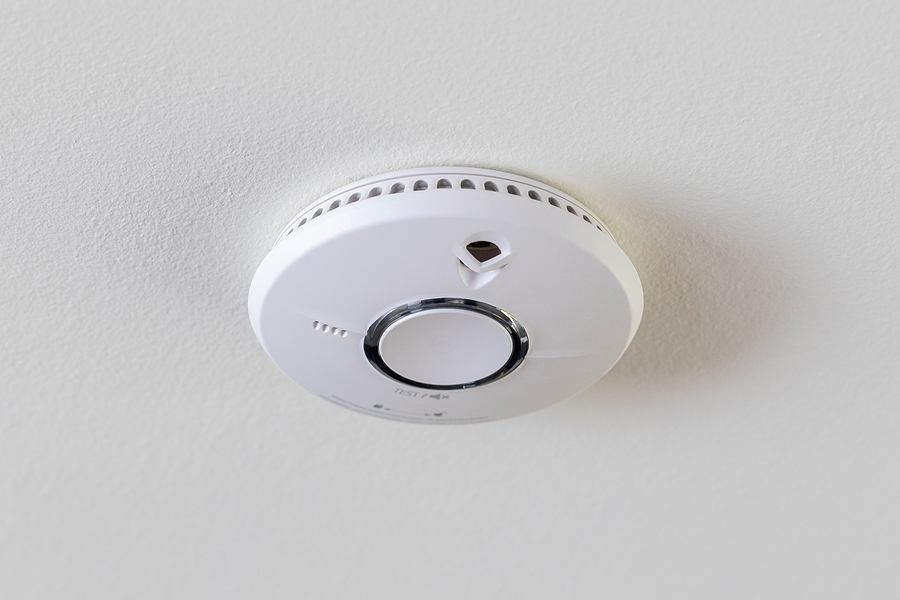 Want to avoid the hassle and expense of doing it on your own? We can arrange this upgrade service for you for much LESS than you'll pay as an individual due to the bulk-buying aspect of our agency. We won't charge you anything to do this as it's covered by the commission and one of the various complimentary services we offer to our clients. All you would be doing is paying the supplier's cost.
Why would we do this? It's in our interests! We know that by helping to arrange renovations and any work a client needs done, we can put properties onto the market faster and because we regularly use reputable tradies, they value the business so there's never a wait and they'll always fit us in when we need them.
The Penrose team knows what it takes to prepare your home for sale and make your property stand out from the rest, and that's exactly what they will do for you, adding to your goal price in record time. The Penrose's work with their expert trusted team of handymen and tradesmen to prepare your home to the highest standard for sale, project managing: painters, handymen, carpets, plumbing and more, to get your home ready pronto with less stress for you.
Preparing yourself and your home for sale will have a dramatic result on the speed of sale and the final price point. Grant and Christina can pinpoint troubled areas that require your attention to result in a stunning and effective open home. You'd be surprised how sometimes it can take an expert outsider's eye to effect simple changes that ultimately translate into being able to dramatically bump up your property's asking price. With superior experience and thousands of sales under their combined belts, Grant and Christina know what it takes to stage your home beautifully and to make your home suit the tastes of each potential buyer while also communicating and engaging skilfully and genuinely with each prospective buyer. Grant and Christina will manage the sale preparations for you, making the sale of your home hassle-free!
For more details, please visit here.
Contact us today if you would like us to arrange a quote on this or any other improvements and renovations for your home in preparation for sale.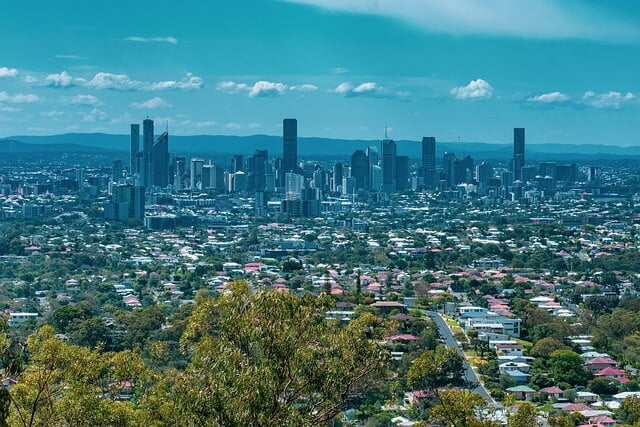 As of May 2021, the Brisbane housing market is experiencing a once in a decade boom that may result in a yearlong house price increase by up to 10 per cent. With increased demand across all demographics, from investors to first home buyers, Brisbane house prices have soared, rising by 1.7 per cent consistently over four weeks in May. The current median value is still under $600,000, which makes Brisbane an appealing option for those tired of Sydney and Melbourne median house prices which travel into the $1m brackets. With the rate at which buyers and renters are seeking out a Queensland lifestyle, savvy homeowners are embracing their moment to sell, receiving the best potential price within this decade.
With decades of combined experience in Brisbane, the Penrose team can work with you to get the best from your sale and carve out your place in Brisbane's booming market. Deciding to sell your home will be one of the biggest property decisions you will ever make, but with the right team behind you, plus the right preparation and correct information, the process can be both simple and successful. We have compiled everything you need to know about selling your Brisbane home, to kickstart your sale and achieving your dream price. 
Define your 'why'.
There can be many reasons to sell your home, from outgrowing your current home to discovering your dream home for sale, purchasing an investment opportunity or downsizing, and selling can be an emotional rollercoaster. Before jumping into your sale, it's important to understand your goals for why you want to sell. With a clear desired outcome in mind, it will be easier to prepare your home for open homes, organise auction days, and do what it takes to achieve your dream price. Additionally, our team can work with you to discover your exact vision for selling your property and help you to get there. If you've never sold a home before, the process can be daunting, but our friendly, experienced and professional team are here to walk you through every step of the way.
Prepare your home.
Preparing your home for sale is potentially more complicated than you think. Most houses need improvements before hitting the market, and when deciding to sell, it's important to consider ways to make your home look in the best condition with the best lighting, well cared for and visually pleasing. Potential buyers will want to know from first glance that the home has been well looked after and properly maintained, so issues such as holes in the wall, chipped paint or broken appliances will need to be fixed before your open homes. Additionally, plan your décor and furniture to appeal to the largest group and remove particularly personal items to allow the buyer to imagine themselves living in their new home.
Free up your weekends.
Open homes are an essential sale strategy. It's important to know what days and times will suit your region and pool of potential buyers. Your real estate agent will work with you to determine the best times to open your home depending on their experience within your market. Be prepared to answer buyer questions, clean the home and do minor repairs. Your agents' goal will be to sell your home for the best price as quickly as possible and will work with you to create beautiful, engaging and successful open homes to achieve this.
The nitty-gritty.
According to the Queensland Government, the five top things to consider before selling your home in Brisbane include:
Appointing a Real Estate Agent
This is where we come in! A real estate agent is worth their weight in gold when it comes to pooling potential buyers, negotiating the sale, preparing the home and settling the sale. Not only are you far more likely to receive top price – the process will be far less stressful and even enjoyable with an experienced real estate agent.
Appointing a Solicitor
A solicitor will give you important tips and legal advice about selling your home, along with checking the contract, fixing any pre-settlement problems, handling receipt of payment, and transferring the property.
Budgeting for Commissions
Commission is how the real estate agent gets paid. This should be presented to you and signed off on when appointing your agent. All costs should be authorized and agreed on in advance by both parties.
Renovating and Improving
Consider the home improvement needs along with repairs to safety devices such as electric devices and smoke alarms to comply with laws and regulations. The Penrose team are here to help with proven home staging strategies. With their depth of experience, they can work with you to project manage your renovations or changes to bring your home to the perfect standard for a quick and successful sale.
Getting a Property Valuation
Once you feel your home is ready for sale, getting a property valuation can paint a clear picture of how much you can expect to make from your sale and what price to list your house. With team Penrose, you will experience the benefits of the latest trends in marketing and expertise in staging to reach the maximum amount predicted by your valuation. You can hire a property valuer for this, who will instruct based on the trends and forecasts of the market, the past sale prices and upcoming improvements to the area. Alternatively, your real estate agent can give you figures based on past sales in your area and where your property sits among those sales.
Let's get selling!
There are several ways to sell your home, including sale by treaty or tender, Open negotiation and sale by auction, and team Penrose are experts at knowing the best options for your property. When working with Christina and Grant, you have access to Grant's skills as a trained and experienced Auctioneer, included for free. The Penrose team offer sellers unique and successful ways to sell the property, depending on what will best suit their home within the market. In addition to their experience and depth of Brisbane market knowledge, the Penrose team will walk with you from the very first point of contact through to receiving offers on your home and finally, handing the keys over to your buyer.
If you're ready to sell your Brisbane home and to take advantage of the best sellers' market this decade, contact Grant (0418 747 997) or Christina (0418 737 327) today to get real results in real-time, and to achieve your dream price.
Brisbane has a rich history of housing that dates to 1824, with many older style homes still standing today as character homes full of charm. Upon your first drive through suburbs such as Paddington, Red Hill or Manly, you will experience many different types of homes. These range from classic style Queenslander homes, cottages in their modernized and renovated glory, and modern new estates with sprawling and bright family homes.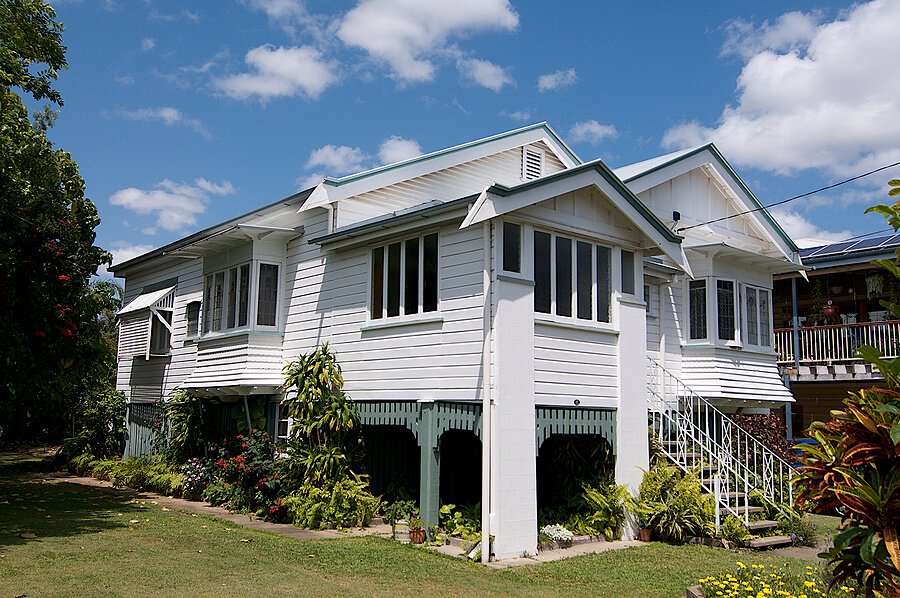 The rich history of housing has had a visual impact on the real estate available in Brisbane. In the early 1800s, soon after selecting Southern Queensland as their place of settlement, residents of Brisbane had to adapt to the weather conditions, using architecture instead of air conditioners and heaters. This adaptation led to the Queenslander style homes that Brisbane is still famous for today. Traditional Queenslander homes have become synonymous with Brisbane, conjuring images of sprawling colourbond roofing, strong timber on stumps, French doors, wrap-around balconies and bougainvillea. These homes were constructed as a response to the commonality of torrential downpours that Brisbane is prone to, allowing residents to enjoy outdoor living no matter the climate. Additionally, the wide-open space below the homes acts as a natural coolant for those scorching summer days. It is a testament to these structures that many are still standing today in some of Brisbane's most hilly suburbs, featuring fully renovated interiors, a few extra coats of paint, and happy families. Queenslander homes have become so popular with both Brisbane locals and the Queensland government that legislation was passed in the 1970s to restrict the knocking down or removal of these historical homes. Original Queensland architecture is one of the most iconic in Australia, so it's no surprise that these traditional homes remain one of the most popular choices today. 
Along with renovated Queenslanders, you will find many different types of homes in and around Brisbane such as modern apartments, display home duplicates, brick cottages, porch and gable bungalows, and brick veneer homes on cement slabs. Brick veneer homes were the Governments response to the post-war population boom in Brisbane that caused a housing shortage. Brick veneer homes are quick and relatively simple to build. This type of home is built with a structural metal frame and an outer layer of brick, resulting in a well-insulated, durable and cost-efficient home.
Flash forward to the early 2000s, and the homes in Brisbane are modernizing. New estates are popping up all over the Sunshine State, from North to South Brisbane and knockdown rebuilds are becoming more popular. Now, it is easy to find a brand-new home, a renovated Queenslander and a stylish block of apartments within the same 5km radius in the suburbs in and around the city. Due to the diversity of choice and the many options for living, Brisbane is a great choice for those wanting the opportunities and thrills of the city, mixed with suburban family friendliness and laid-back living.
The Penrose team can work with you to discover the perfect property for you and your family, whether you're after a renovator's dream, a fully equipped modern home or a riverside apartment. Alternatively, if you're ready to bring your Queenslander or brick veneer home to life in preparation for sale, the Penrose team can project manage your home staging or renovations to get your property sale ready. You may be sitting on a pot of gold within the Brisbane sellers' market, and we can help you to maximise profit and sell your home in a record time. To discuss your property needs, contact Grant (0418 747 997) or Christina (0418 737 327) today, and you will be one step closer to stepping over the threshold into your Brisbane lifestyle.
Deciding to sell your home can be an exciting and daunting prospect and it can be difficult to remove emotion from the practicalities of selling your home. There are several reasons why one might choose to sell, from market demand to personal goals, and it's important to have clarity over why you're selling and what you hope to achieve from the sale. To achieve your dream price and then some, and to have quick sale with a property that stands out among its competitors – it's essential that you're both completely prepared, and your property is ready to sell.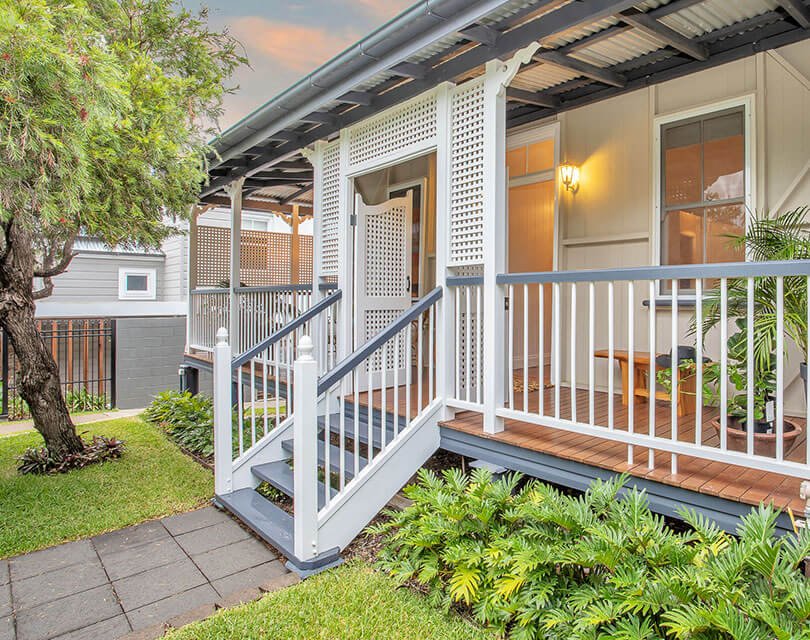 We've compiled 5 steps to help you to make your home sale ready and we feel confident that by following our handy tips, your home will have a sold sign shining in the front yard in record time.
1. Give your home a face-lift.
You will be surprised at the difference a splash of paint, rendering, new tiles, or bench tops can make to your property. Giving the façade of the home a facelift can be an excellent way to add thousands onto your sale price for a low output, bringing you a huge profit margin. If you want to go a step further, adding new cabinetry and carpets can make the interior of the home feel like new, and your potential buyers will be excited at the concept of a fresh living space to call their own.
2. Think like a buyer.
Examine your home from the point of view of a potential buyer. Try to remove the emotional attachment you may have to the markings on the walls or the colour of the original carpet, and consider what will modernize, stylize, and improve the home for a broader audience. Make a list of aspects in the home that would turn you off when considering the competition or surrounding market. This is a great way to take notice of any wear and tear that needs attention, any elements of the home that need upgrading or renovating, as well as any potential you can mention to your agent to advertise.
3. Prepare for home staging.
No matter how prepared your home is for sale or the type of home you're selling – home staging is an integral part of the process to sale. Staging ensures your property will appeal to the largest possible audience and the biggest pool of potential buyers with furnishings, colours and styles to suit the current trends, curating your home to appeal to everyone. Home staging involves decluttering, deep cleaning, re-arranging, or replacing furniture, optimizing the available space, accessorizing with welcoming touches, increasing natural lighting and airiness, neutralizing smells, and completing all possible repairs.
4. Landscaping and staging the outdoors.
If your property has any type of garden or outdoor space, it is essential that the area is clean and tidy, and landscaped to the highest standard. Potential buyers will love the possibilities that an outdoor entertaining area provides and this could put your property ahead of the competition. Outdoor staging can include the removal of any overgrown areas, trimming back shrubs and trees, tidying hedges, mowing, and edging lawns. Additionally, improving the fence and outdoor security can be a big bonus for some families with small children or pets, and pressure cleaning the bricks or retaining walls of the property can lift the outdoor façade and make your property look like new.
5. Leave your home in our hands.
As previously mentioned, deciding to sell your home can be an emotional and daunting experience, and we are here to help. During house inspections and open homes – its important that yourself, your pets, and your family are absent so the potential buyers can feel free to ask questions, make comments, and imagine themselves in the home. You want your property to make the best first impression possible and our team knows what it takes to bring your home to a new level that will impress buyers and bring in the best price for you.
Seemingly small things like mowed grass, weeded gardens and a fresh coat of paint are aspects that will impress people driving by and will go a long way in advertising and marketing your home. Adding to the appeal of your home and setting it up to impress every potential buyer will make the process of selling your property an easier and more enjoyable one. The Penrose team has the years of experience and know how to get your property up to scratch, and we love walking with our clients every step of the way to achieve their dream price in record time.
For more information on how we can help you to get your home sale ready – call us on 0418 747 997. To become an expert at home staging and to learn how to achieve your dream price in record time, get a copy of our complimentary eBook here
Selling your property is an exciting and important prospect, and of course, you want to receive the best possible value from your sale. Property sale and investment can be one of the biggest sources of wealth and the greatest financial decisions, with the potential to reap huge rewards and benefits, but it can be difficult to know where to start.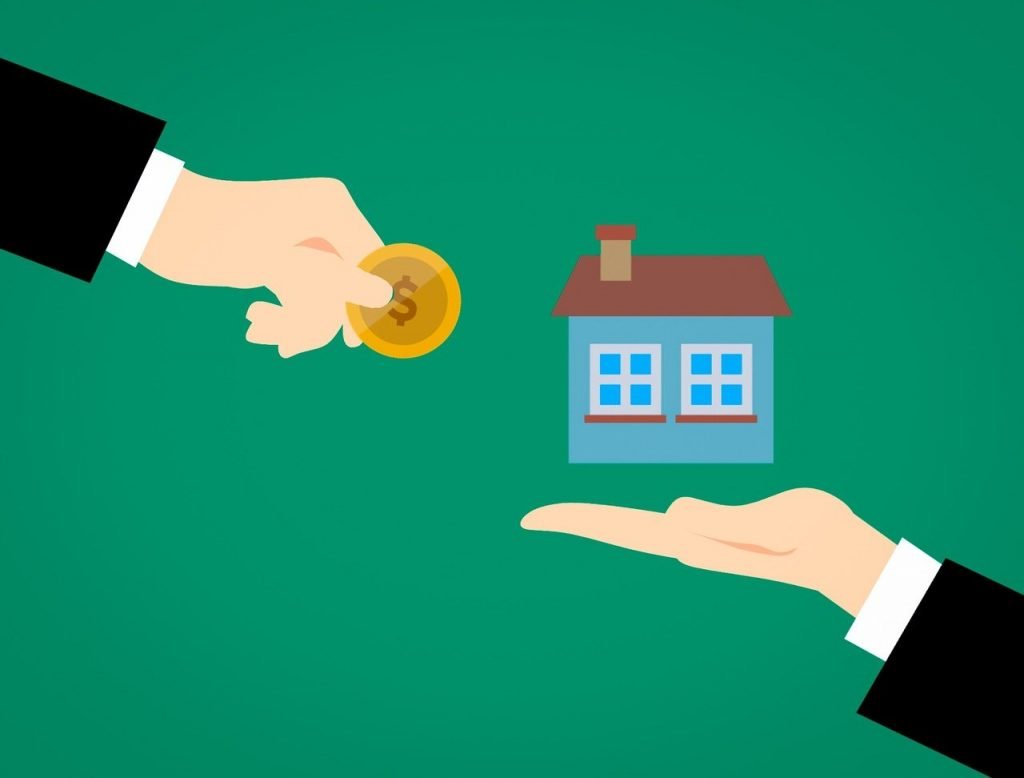 As real estate agents, our main focus is your selling experience and helping you to achieve your maximum goal. We have a few handy hints to help you achieve top dollar for your property.
Every market is different and can change from suburb to suburb, month to month. If you're looking at selling, the market may look very different in two months, so it may be worth considering either jumping on the sale or holding off for a better price opportunity. Many different factors make the market a 'seller's market' or not, such as the weather and time of year, the current state of economics, what is happening in the towns and cities close by, and recently, the state of emergency or pandemic in your area. Talking with your local agents will give you the best insight into the market in your area and it's integral to understand when would be the best time to sell to get the best price for your property.
Qualified and trained real estate agents with a depth of experience in your particular market can be the difference between an average and an extraordinary price. Having such a team in your corner can make the process easier and much less stressful, bringing the best results possible. A real estate agent will release the pressure from you of learning the market, seeking potential buyers and knowing the right time to sell. Real estate agents have years of rigorous training and networking to build impressive profiles that bring their clients a vast database of potential buyers. Additionally, a real estate agent can assist you with home staging to bring your property to a perfect selling state and provide you with support through what can be a busy and stressful time.
Make sure the price is right
All property owners want to make a profit from their property and selecting the right listing price for the property makes a huge difference. Too low, and buyers may worry about something being wrong with the property - too high and buyers may turn the other way. The property market will always vary and sellers should expect some negotiation around the sale price. The listing price should be more than the minimum you could accept to avoid settling for a price that doesn't meet your needs. Setting the right listing price will mean your property can sit comfortably among competitors, gaining interest and selling in an appropriate timeframe.
Staging your home is an integral part of the selling process and it's important for sellers to anticipate the time and costs that come with home staging, along with their overall budget to sell their home. Staging can include major and minor renovations to the interior of the home, as well as landscaping the outdoor areas, and some examples of what you should consider in your home staging include:
New cabinetry
Fresh carpets or updated flooring
A fresh coat of paint
Rendering or pressure cleaning the exterior
Edging the gardens
Adding or removing furniture
Repairing wear and tear
Home staging can make the property appeal to a wide selection of buyers and can bring the best chance to make top dollar. Small renovations, tidy ups and styling, can be achieved for a low cost and on a small budget and can make a huge difference to your final profit margin. We have more information in our blog 5 Steps to Get Your House Ready for Sale.
Getting your dream price in record time is possible with the Penrose real estate agents and our handy hints. We are here to help, call us on 0418 747 997 or find out more about how to be the master of your sale in our eBook.