Choosing a real estate agent can be one of the most monumental decisions of your house selling journey. The decision can be both financial and emotional, and it can quickly become overwhelming when faced with all the options in today's real estate world. The real estate agent you choose will play a significant role in your next property decision, so you want to ensure it is the right one for your situation.
One of the best ways to fast-track your decision around who will help sell your home is to decide on the type of real estate agent you want to use. You won't be long into your research before wondering whether the agency's size matters. Good agents come in different forms, working for larger firms or small companies, and there are pros to each type.
We've narrowed down the perks of both large and small real estate firms to bring confidence to your decision as you prepare your home to enter the marketplace.
Pros of working with big real estate companies
There is a perception that larger companies are more trustworthy, as people experience name recall and familiarity. Of course, this trustworthiness should be tested by ensuring their reputation holds true.
Large real estate companies can have the potential for an expanded reach with large social media followings, open doors in several advertising avenues and a large pool of potential buyers on their waitlists.
Name recognition goes hand in hand with inspiring confidence and trustworthiness (if the name recognition is for the right reasons). This motivates many people to choose sizeable real estate companies for their property dealings.
A range of potential agents to work with
Large real estate firms often have various agents representing their listings. More agents can allow you to be picky in choosing the best one for your specific property needs.
Pros of working with a small real estate firm
Experience the benefits of a boutique firm
Boutique firms focus on quality over quantity. This allows them to focus on each client, offering direct support from their office space and putting the needs of each listing at the forefront of their focus. Additionally, this keeps a community focus and provides security in keeping dealings personal.
Your listing won't be handed over to a junior
A common concern when listing with a big real estate company is that you don't always get to choose who handles your listing. Junior real estate agents (referring to experience, not age) must get their start somewhere, and with a large firm, this might be with your property. On the other hand, small real estate companies offer the unique assurance of precisely who will be handling your listing, guaranteeing it will be someone with a depth of experience (it's usually the owner of the company!)
More personalised approach
A smaller firm will have fewer listings compared to a larger firm, and they will offer a personalised approach to every single one. This is the kind of support you will be grateful for as you make such drastic changes to your life while selling your property. Moreso, a personalised focus can bring better results that suit your property goals.
A depth of local knowledge
A smaller, local real estate business will make local knowledge a part of their offering, from knowing the best place to have a coffee meeting to understanding what sets your house apart from the rest in the market.
Diverse marketing strategies
Pre-internet days, agents relied on the local newspaper to advertise properties. This is no longer the case. Homes these days receive more exposure by combining the internet, digital advertising, and social media with traditional advertising methods. While larger firms may be bound to a set campaign and advertising strategy, boutique firms can apply the marketing tactic that is best for your situation from a broad range of options.
Niche property? No worries
If you have unique property, a small real estate company will be able to capture what makes your property special. Tailoring each advertisement, listing, and showing to suit the property is something that small real estate companies do best, making each one shine.
Tips on Choosing the Right Real Estate Agent
There are several elements that can go into the decision, and it isn't wise to just go with the biggest or first name you find. We have our top 8 tips for choosing a property consultant here, which include the importance of local knowledge, actioned experience, a variety of sales methods, advertising options and a history of selling properties just like yours.
When it comes down to it, small real estate agencies have all the same services and more as bigger firms, offering local knowledge and personalised service that the larger firms simply don't have the capacity to offer. In fact, many smaller real estate firms are populated or owned by agents who have taken the most important and useful parts of their experience at larger firms to combine them with personalised service at a smaller firm. At Penrose Real Estate, we combine decades of experience, market knowledge and advanced marketing strategies to give our large network of potential buyers and sellers all the benefits that can only come from a boutique real estate firm. When working with us, you can have confidence that your listing will be managed by the same team every step of the way, ensuring no details fall through the cracks. We have a vested interest in the success of your property and will go above and beyond to ensure you get the result you're after.
This can result in more money in your pocket, a more comfortable and exciting selling or buying experience, and it can bring the best from your property. We have the skill and experience to sell homes of all shapes, sizes, and styles, and with our long career spent in Brisbane, your property will be in the best possible hands.
To get started on your next property move, get in touch with the real estate agents who can give your home the attention it deserves. Click here to find out more.
In 2022, we are living in a very different world than we were just two years ago. You don't have to go far before you run into someone struggling with the cost of living, the housing shortage, or the other flow-on effects of the pandemic.
Whether in your local coffee shop, on the news or in political propaganda, you've likely heard that the property market is experiencing some significant shifts and changes. Being informed about the condition of the housing market is one of the most important steps before buying or selling your home. So, what does the current state of the property market mean for you? What is truth and what is exaggerated when it comes to predictions for real estate in 2022? Read on to discover more.
What does the data have to say...
According to the CoreLogic Hedonic Home Value Index, the property market in Brisbane has recorded strong growth throughout the first half of 2022, up to 1.7% dwelling price growth, while the market in Sydney and Melbourne has slowed right down. The growth in Brisbane for houses is higher than units; however, the gap is gradually closing to even the score.
Even during the floods in February and March, contracts were entered into and settled, despite city-wide uncertainty. The middle and bottom ends of the market have experienced the most consistent growth rate, with the top end beginning to lose some momentum in April. Despite this, all three sections of the market have experienced peak growth rates across three months of observation at the beginning of 2022, which is very reassuring.
The lowdown on interest rates
During the pandemic, interest rates hit a record low, encouraging many people to buy investment properties or make that big move they've always dreamt about. In 2021, 16,400 more people moved interstate than in 2020, putting the migration number well over 100,000 people. Queensland experienced the highest rate of net interstate migration over the March 2021 quarter, specifically Brisbane, which gained the most people beating every other capital city. In fact, Melbourne and Sydney recorded a population loss of close to 10,000 people.
According to leading property strategist Michael Yardney, the increased demand for Brisbane housing has been underpinned by increasing consumer demand, low-interest rates, and internal migration with comparable affordability in comparison to Melbourne and Sydney. A report from Westpac has predicted that prices in Brisbane are tipped to surge by 20% between 2022 and 2023, becoming one of the best-performing property markets over five years.
Queensland homeowners need to brace for higher interest rates, with the Reserve Bank raising interest rates by 50 basis points. This happened sooner than many economists predicted; however, the Reserve Bank has stated that it will only be guided by data, with inflation expected to climb slightly before declining as we reach the end of the year. Nevertheless, homeowners can be cautiously optimistic about this, as there is supporting evidence that the RBA doesn't plan to raise the interest rates beyond a sustainable point for the average family.
Despite what you may have heard in the media, political propaganda and your neighbour's barista's sister's experience, the interest rates are expected to remain predictable and sustainable. Not all homeowners will feel the pinch, and the rate of employment is at an all-time high in Brisbane, hinting upward pressure on wage growth is on the horizon.
What does the future of the Brisbane market look like?
While Brisbane boasted the strongest property market in 2021, many people are assuming this won't last for the sunshine city. On the contrary, while many parts of the country are experiencing record low growth, the Brisbane property market is showing no signs of slowing down as we reach the second half of 2022. Historically, the Brisbane property market has bounced back quickly, even during extreme weather events. Moving forward, the market is expected to remain strong, with some areas doing better than others. This is known as a 'segmented' market, which is much more common and sustainable than the record-high growth we've seen thus far. Some areas will continue to boom, others will slow down, and few will fall, all based on the supply and demand of the area.
The cost of housing has risen by a further 1.7% in April this year, resulting in some of the fastest quarterly growth rates across all capital cities. Brisbane and its surroundings continue to have a high level of demand with low supply, which will continue to light a fire under the market for buyers and sellers.
With plenty of growth still to come, Brisbane remains affordable and equitable for homeowners, both established and brand new to the market. Therefore, it is more important than ever to work with a professional and experienced agent who knows the 'hot spots' from the 'not spots' and is committed to helping you get the most from your sale. With the advantage of local knowledge on your side, you will be fully informed to make a property decision that will benefit you for years to come.
If you're looking for a team who cares and has the experience to back it up, get in touch with Grant and Christina Penrose today. We have our finger on the pulse of Brisbane real estate so you can have confidence in your next property move. Click here to contact us, and you'll be one step closer to making your Brisbane property dreams come to life.
As people across the country have begun to search for where the grass is greener, many have found themselves on Brisbane's doorstep to settle into the unique laid-back lifestyle that Queensland is famous for. As a result, Brisbane's suburbs have never been so busy. If you're still in the planning stages of selling your Brisbane home, don't wait too long because property prices have never been better.
Being in a seller's market comes with one major downfall: there will be some competition. One of the best ways to get the most from your sale is to make sure your home looks the best it possibly can. This will bring in the demand from buyers and get them to make an offer you can't resist.
Keep reading or use the following links to jump to the section you're most interested in:
Table of Contents:
The 10 Ways to Prepare Your Brisbane House for Selling
The best way to stand out in the Brisbane property market
Not sure how to prepare your home for sale in Brisbane? Read on for 10 helpful tips for selling your home.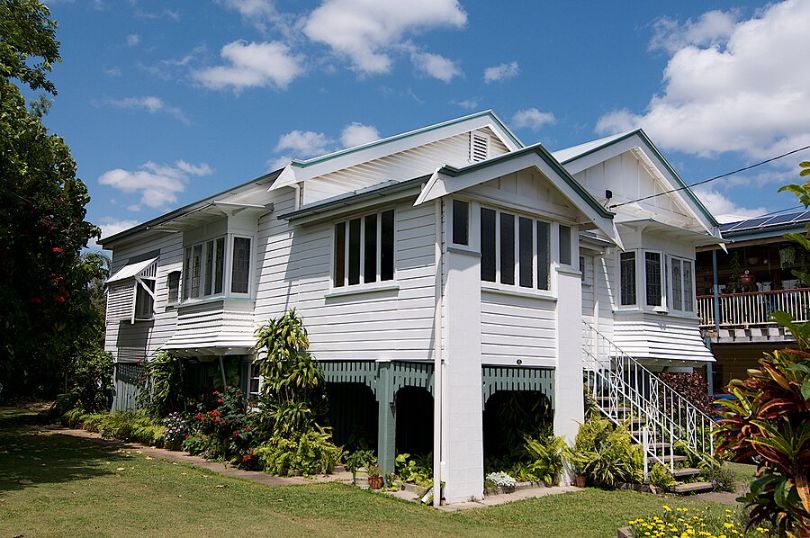 People often buy a home to accent their future lifestyle, so when presenting your home to potential buyers, it is the best chance to allow their imaginations to run wild.
With your buyer free to imagine their new life in one of the Brisbane City suburbs, they won't be able to put in their offer fast enough.
1. Go over the home with a fine-tooth comb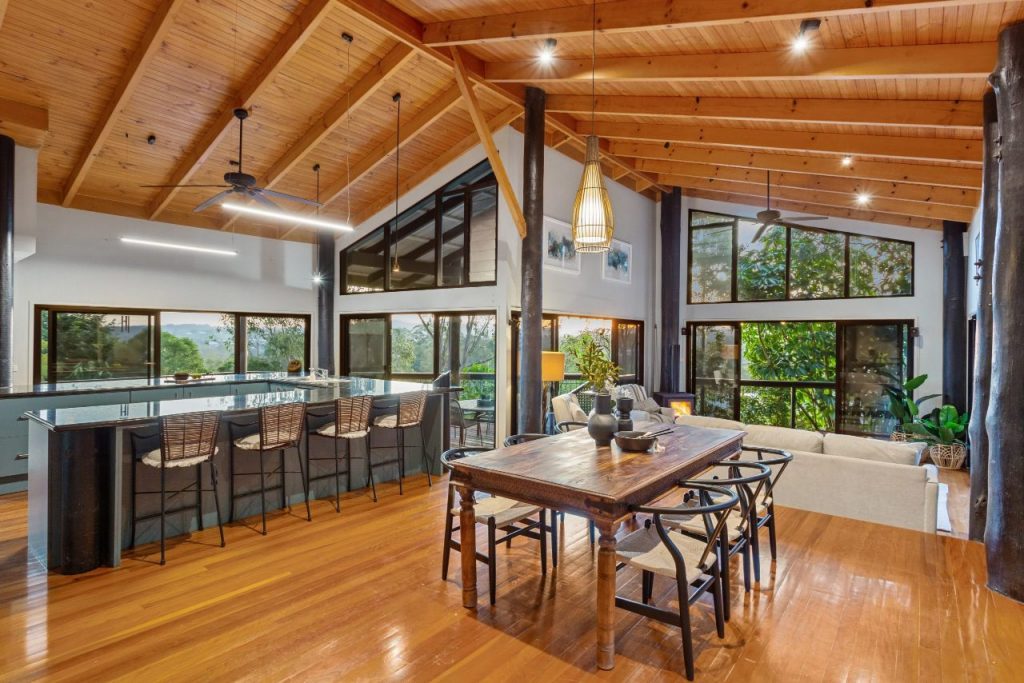 The moment you decide to sell, it's time to do a trip to Bunnings to fix that broken fly screen or repair that damaged tile. Buyers will look for any reason to lower their offer, and in a competitive market, some run-down elements may be enough to make your buyer choose your neighbours house over yours.
Consider every angle from the eyes of a potential buyer. Something as simple as modernised light fixtures or the repair of some wear and tear can make a world of difference when its time for your buyer to make their offer.
2. Seek out a second opinion
We are all attached to our Brisbane homes and for some, it is difficult to see the space as anything other than 'theirs'. Your stylist may offer a colour scheme you'd never choose, and you may not even notice the school trophies on the mantle, but the second set of eyes can give an unbiased opinion on what can stay and what needs to go.
Ask a trusted real estate agent or friend to walk through your house like a potential buyer and give you their honest opinion. This objective feedback will give you confidence that you're on the right path, or alert you to some elements you may not have considered.
3. Find an experienced real estate agent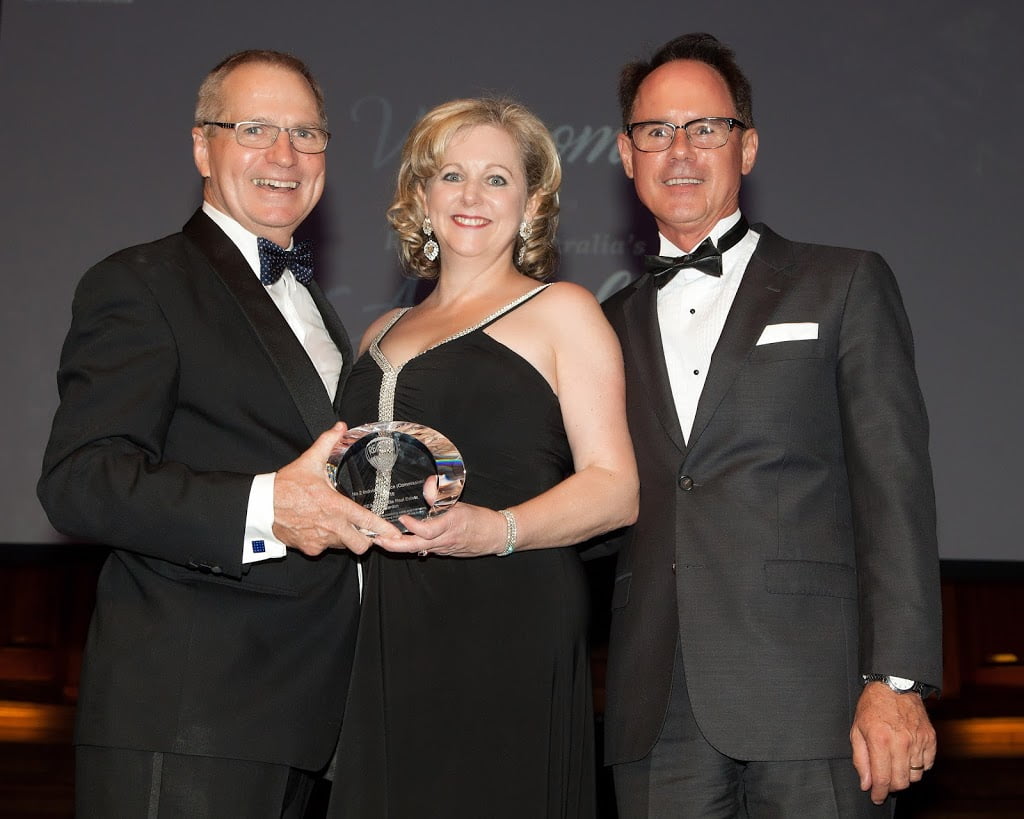 There are many ways to sell a home in South East Queensland, but by using an experienced agent, you will be putting your property above the rest with advanced marketing strategies, a deeper pool of potential buyers and personalised knowledge about your local market.
Your Brisbane real estate agent should be someone you feel calm and confident working with, and that you can trust to market your home to suit your property goals.
4. Look into obtaining a building and pest report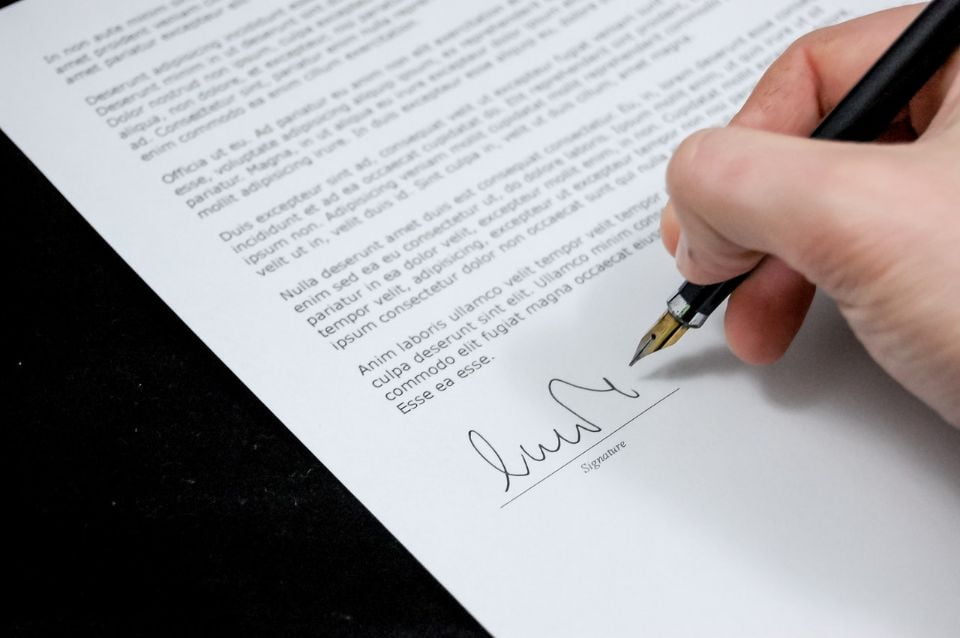 Coordinating home inspections is an essential element of any property sale. The right paperwork can unfortunately be a culprit for holding up a sale, with termites or poor house structure delaying or preventing the sale. If you can have a building and pest report ready to hand to your potential buyer, this can be a huge selling point and make your sale go through quicker and easier.
Additionally, it will give you the chance to repair any damage or treat any pests that make themselves known during the inspection.
5. Declutter your living areas and bedrooms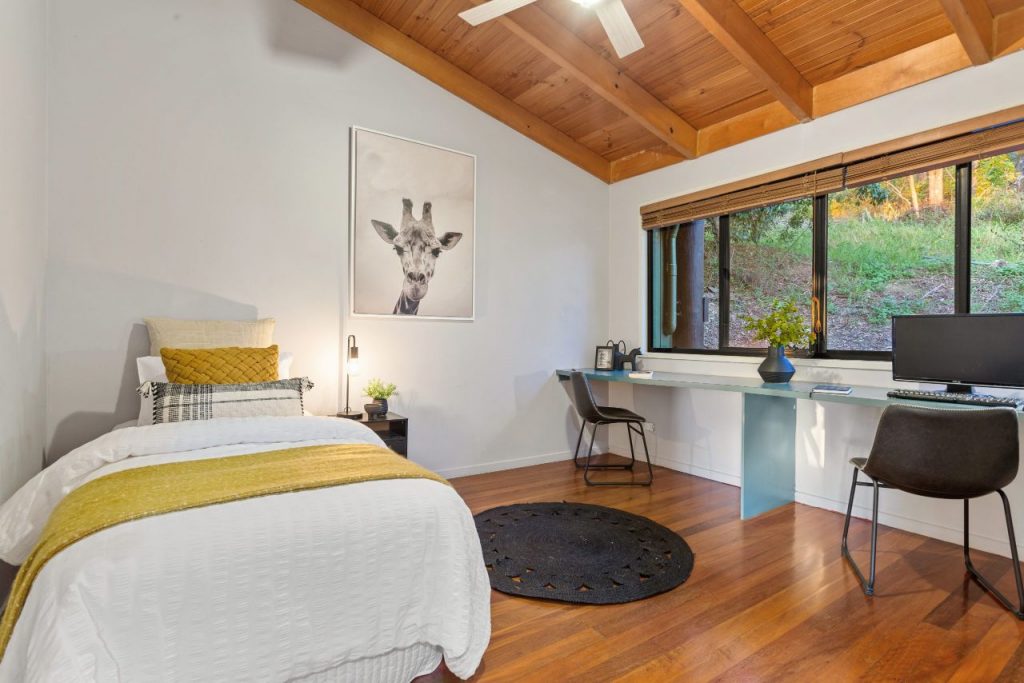 The idea of an open home is to allow buyers to envision their own life in your home. This is impossible if piles of rubbish or clutter are getting in the way. Try to get as much free space as possible in your common areas, and remove extra furniture or knick-knacks that might be crowding the bedrooms. It may feel cosy to you, but for a potential buyer, it will just feel like a stranger's home.
6. Do your spring cleaning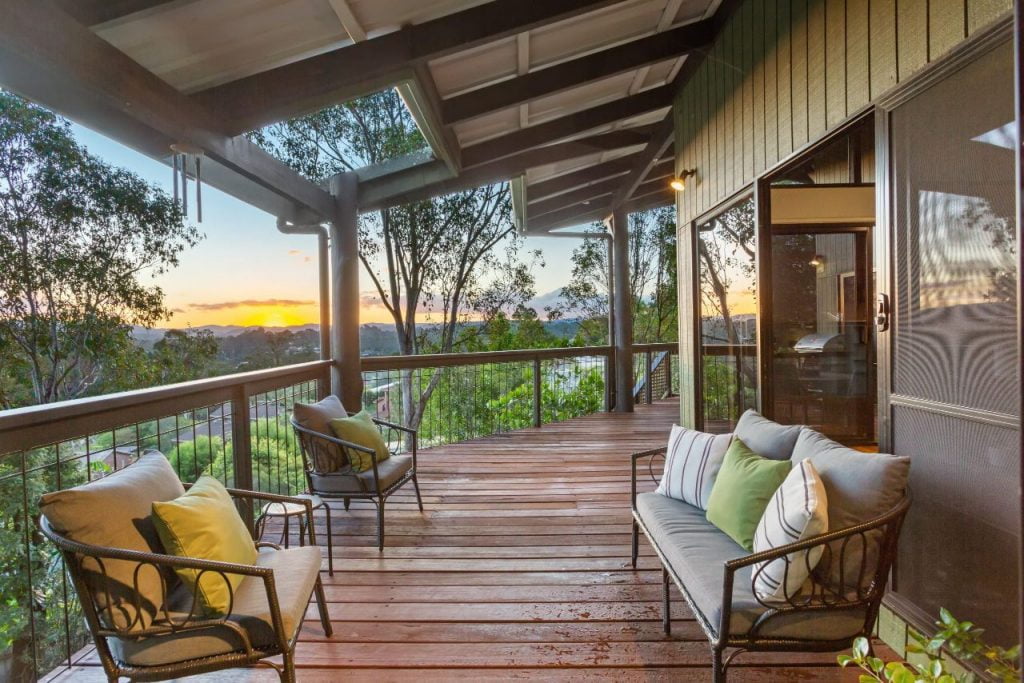 Before your open home or auction, it's time to get down to business with your cleaning. Get into those spaces you only do sporadically, such as skirting boards, fans and bathrooms. A good deep clean will help to get rid of pet smells, ensure the floors are clean and give your buyer confidence in what they're buying. Don't forget to make the beds!
7. Put on your decorator's cap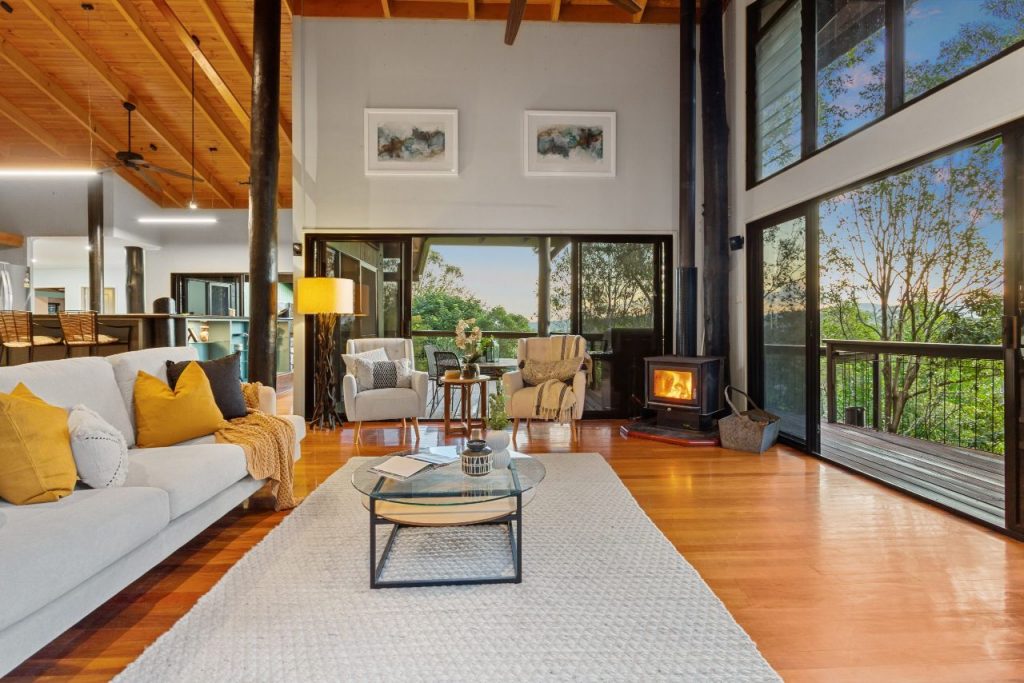 Styling is the great equaliser. A well-styled home can stand out among the crowd even if it is smaller than others or not as modern. Consider hiring a professional stylist, or a real estate agent with skill in this area, to bring your home from drab to fab.
8. Examine how your home looks from the outside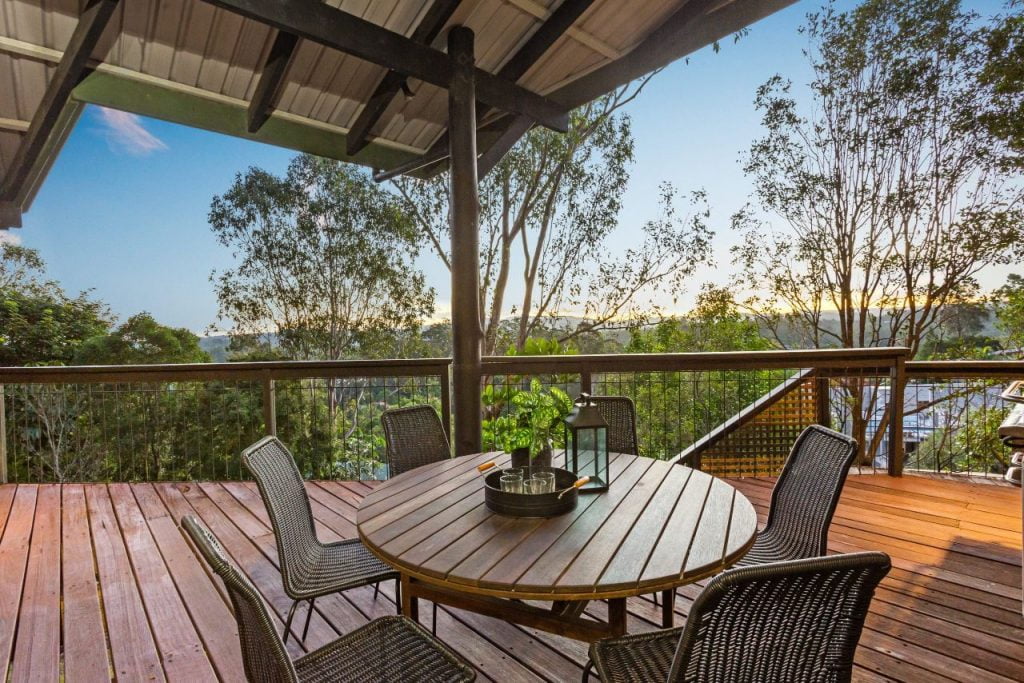 Location and street appeal matters. Although you can't change your house's current location, you can renovate an old Queenslander with modern accents. If your home or land looks run down, outdated or uninviting, your potential buyers might just keep on driving.
Unfortunately, people DO judge a book by its cover, especially in real estate, and something as simple as adding fresh plants to your garden bed, painting your mailbox or pressure cleaning your woodwork can make your home look fresh and inviting.
9. Consider a fresh coat of paint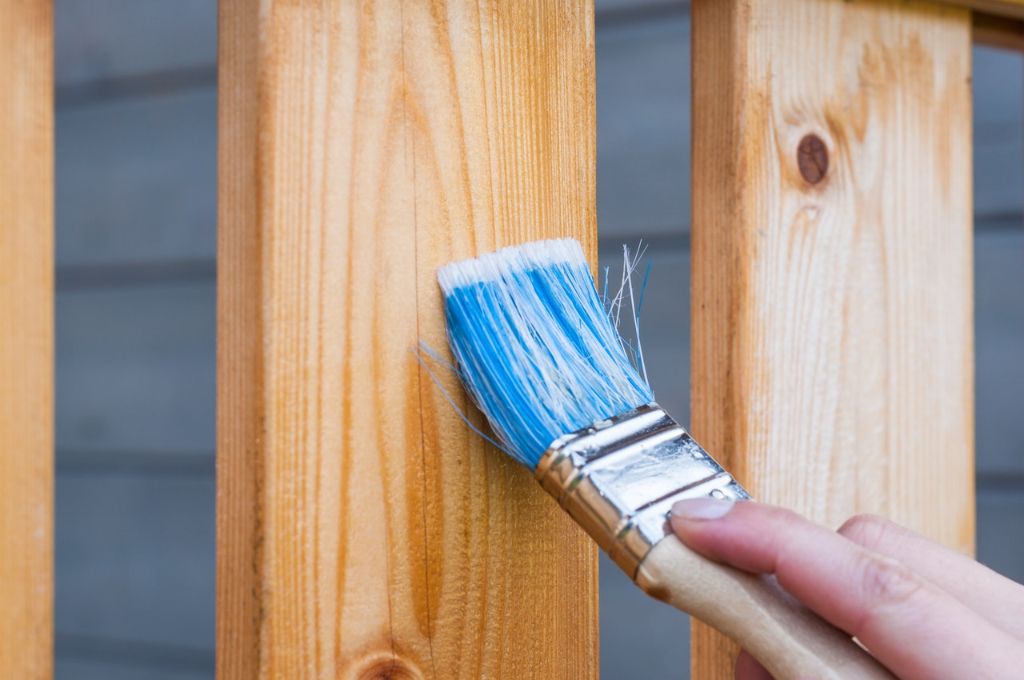 Psychology alone can be a good reason to whack on a fresh coat of paint. The smell will instantly make people think your home is clean and new, and opting for a neutral colour over your bold choices can add value and attract interest.
10. Secure your valuables and personalised belongings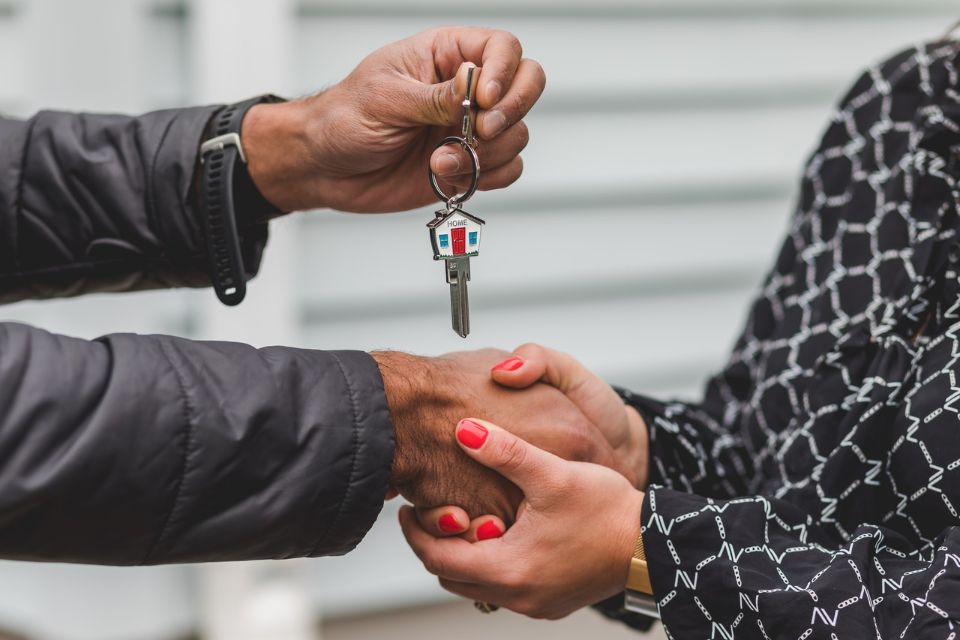 Keep in mind that you will have a lot of strangers coming through your home on the open day, so keep your valuables locked away or off-site to avoid looking back on your open home experience with difficult memories. It may even be worth asking your photographer to blur certain items in your home for privacy, and letting your contents insurer know that you are planning to sell your home.
Prepare your Brisbane house in advance to give you the best sale whether you auctioneer or plan a series of open homes. Be sure to hire the best real estate agents to sell your property for what it's worth. Finally, add simple touches to help your home stand out in the Brisbane property market.
When it comes to preparing your home for sale in the Brisbane area, there is no one better for the job than Grant and Christina Penrose. With home staging skills that are second to none, the team can get the most from your home to make it look its best and get the highest selling price possible.
Having agents on your side who know the local market like the back of their hands can add a priceless value to your home selling experience, and deliver the best outcome for your family. Get in touch to discuss your selling your home and to experience the best of what the Brisbane City property market can offer.
Whether you're selling a home or buying one, having a good real estate agent on your side can make a huge difference.
With so many agents available in an incredibly competitive market, it can be hard to decide on which one is right for your next property move.
We've compiled some key questions to ask your prospective real estate agent in Brisbane to ensure peace of mind from the creation of your listing to the finalisation of your sale.
How long have you been in business?
-----
Buying and selling property is one of the biggest financial decisions you will ever make, so it's important to know that your investment is handled by experienced hands.
An agent with a depth of experience brings a wealth of knowledge that will fast become an asset for your sale. This includes how to juggle priorities, how to push for a better price or negotiate the terms of sale, understand what motivates potential buyers and how to obtain optimal results for everyone involved.
A good agent will bring a combination of energy, expertise, and experience to every property.
Do you have reviews from previous clients available?
-----
In today's fast-paced, modern world - reviews are one of the best ways to determine the quality of an offering and the legitimacy behind a service.
Any decent agent should have a solid number of reviews available from real-life previous customers for you to read at a moment's notice.
This will help you to gauge an understanding of their offering, their level of service and their rate of success with properties like yours amongst the market.
What are the drawbacks of my property?
-----
Although it may feel counterintuitive to have an agent pick out the flaws of your property, it's important to know that you're working with someone who values honesty.
If the drawbacks sound like legitimate concerns, you can be reassured that your agent has a trained and seasoned eye for detail.
This honesty means that your agent isn't just there to sweet talk you into your listing without wanting to put in the hard work to make your home look its best. Knowing your home's disadvantages can put you in an advantageous position when it comes time to prepare for your open home, giving you a clear idea of what to highlight, and what to avoid or improve.
What properties have you sold in the past year?
-----
Ideally, you want to work with an agent who has experience in selling properties like your own.
There is less room for success in working with someone whose track record only covers high rise city-side apartments when you have a rural property.
When viewing an agent's previous sales success, check out the price, location, and style to ensure the properties are similar to your own.
A good agent will have past and present property listing details publicly available, similar to this property listing page here.
What is included in your fees?
-----
Not all fee structures are the same across the real estate industry.
Some agents will charge more for marketing, inspections, signage, and photography, and others will include free aspects that others don't, such as our inclusion of a free auctioneer for your sale.
Unexpected additional fees on top of commission can quickly add up, which is why it's important to enter into your agreement with a clear idea of what costs to expect.
What can you suggest to improve the value of my home?
-----
A knowledgeable real estate agent will have clear and effective ideas on how you can improve the look and functionality of your property to increase the value or to get a quicker sale.
These can range from minor property repairs to major renovations to your Queenslander house.
Additionally, your real estate agent can help you understand basic styling tips to make your house more attractive to potential buyers.
Ask your agent about how they would structure and style an open home and their strategies for making the property appeal to as many people as possible.
What is the best method to sell my home?
-----
The best method to sell your home will depend on several factors, such as the demand for homes like yours, the urgency of which you'd like to sell and the state of the market at the time of your listing.
These methods can include an auction, expression of interest or private treaty, and your agent should be confident in engaging with each method and knowing which one will best suit the parameters of your situation.
The time of the year that you're selling your home will impact the speed of your home sale, so it's important to chat with your agent so that you know what to expect.
How do you advertise listed properties?
-----
In this day and age, every good real estate agent should be taking a holistic approach to marketing.
Your agent should be confident in digital marketing strategies such as professional photography, social media, email marketing, online listings, and physical signboards to cast as wide a net as possible for potential buyers.
Your agent should be able to cover every marketing and advertising base for your property confidently.
How long do your properties usually stay listed?
-----
Some properties sell faster than others, but most agents will have a generalised track record of how long their listings take to sell.
This personalised estimate can offer a great insight and help to manage your expectations so you're not feeling anxious about the time from listing to signed contract.
Your agent should be selling properties at a comparable rate to the average time on the market for the area.
How will you keep me up to date?
-----
Any agent worth their commission should be easily accessible to their clients. Whether their preferred method is phone, email or ideally both, your enquiry or concern should never go ignored.
Communication is key in any partnership, and that with your agent is no exception. Regular updates can include factors such as how your open home went, how much interest your property is receiving or how many offers you've received.
Different real estate agents have different methods of communication along with the kind of information they will provide, and it's important to know that these personalised factors will work for you.
---
Get All Your Questions Answered by Trustworthy Agents
Choosing a real estate agent to sell your home is an important decision that shouldn't be rushed or made without all the necessary information.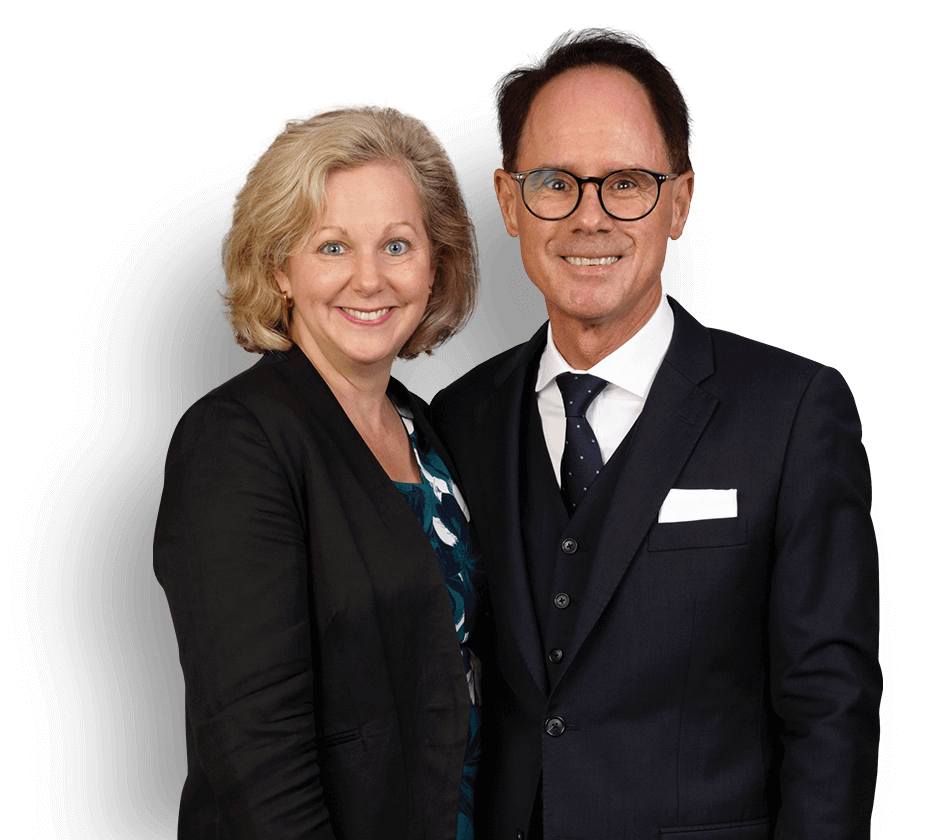 The Penrose Real Estate team are dedicated to making you feel confident in your sales decision with the peace of mind that our team is the right one for your property and situation.
Get in touch today to ask the above questions of our team or to book a free consultation for your potential sale.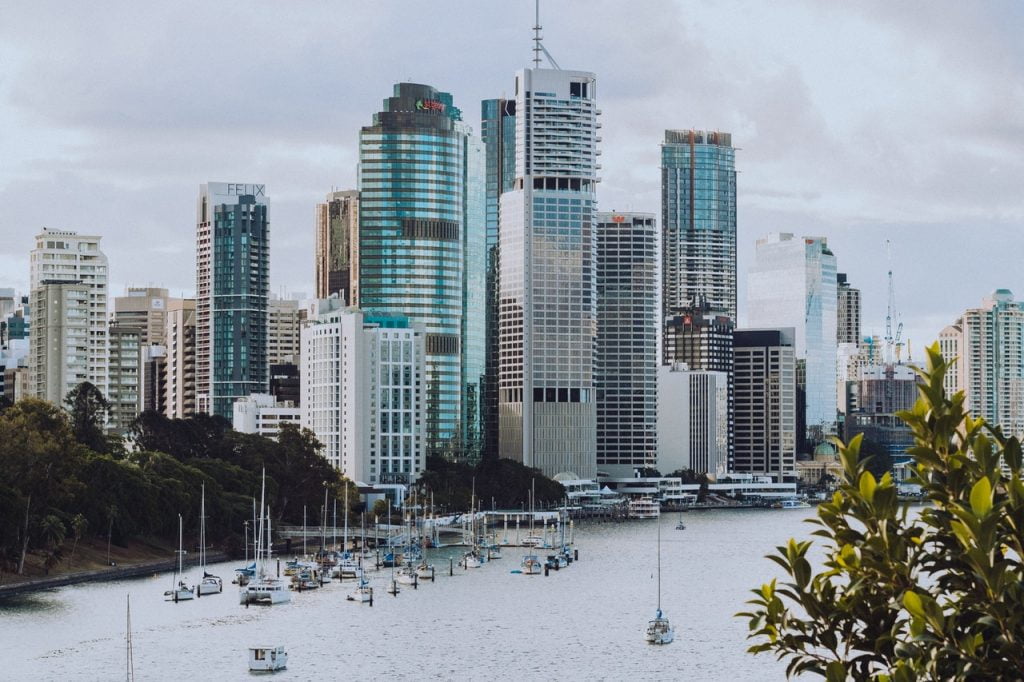 Buying property has been one of Australia's favourite forms of investment for decades, and for good reason. An investment property has the potential to secure your financial future and increase your wealth exponentially, especially when investing within the right area.
The cost of owning an investment property can end up being quite low once considering rental income and tax deductions, as well as the potential for capital gains over time.
Buying an investment property is only made profitable through choosing a property that will increase in value over time. Part of your research should be working out the best area to buy by investigating how much the homes in that area sell for and the rate at which people are buying in that region.
If you're considering buying a property to rent out in Brisbane, you've come to the right place. We have compiled some of the factors that make Brisbane a great market for investors so you can make your property decision with the peace of mind that it's the right one.
Brisbane & property investment go hand in hand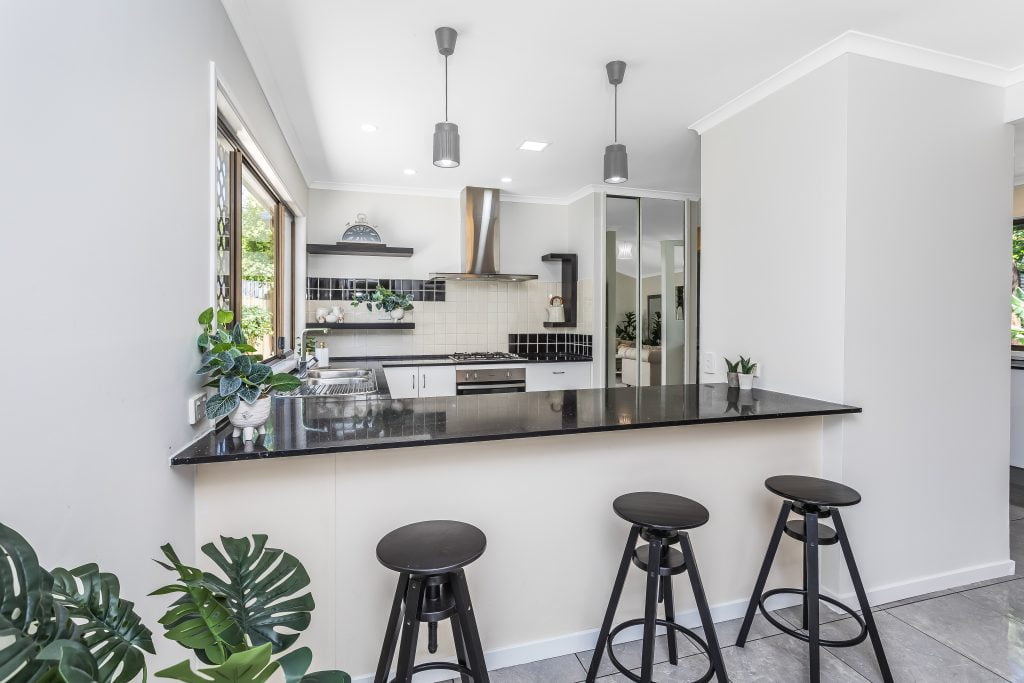 Investing in property is perhaps a scary prospect; however, it is an investment type with the lowest overall risk, and it comes with many potential perks.
With the potential to earn rental income in a market that is packed full of renters, your physical asset could be paid off without touching your savings.
Areas such as Brisbane are known for their capital growth, and with your property increasing in value, there is much profit potential should you choose to sell. Additionally, you can offset many property expenses against your rental income, including the interest accrued on the home loan repayments, setting you up for huge tax deductions.
Unlike many other forms of investment, you don't need specialised knowledge to build a property investment portfolio. As one of the only tangible investments that you can see, touch, and grow, investing in property can add many perks to your financial life in both a long- and short-term sense.
There are many suburbs in Brisbane that are ripe for investment. With a stable market harbouring much growth potential, the time has never been better to purchase an investment property in Brisbane.
As an exciting city where opportunity and lifestyle abound, we can't blame people for flocking to the Sunshine State from far and wide. With an average gross rental yield of 3.3% on houses and 4.7% on units, growth is showing no signs of slowing down.
Why smart investors choose Brisbane…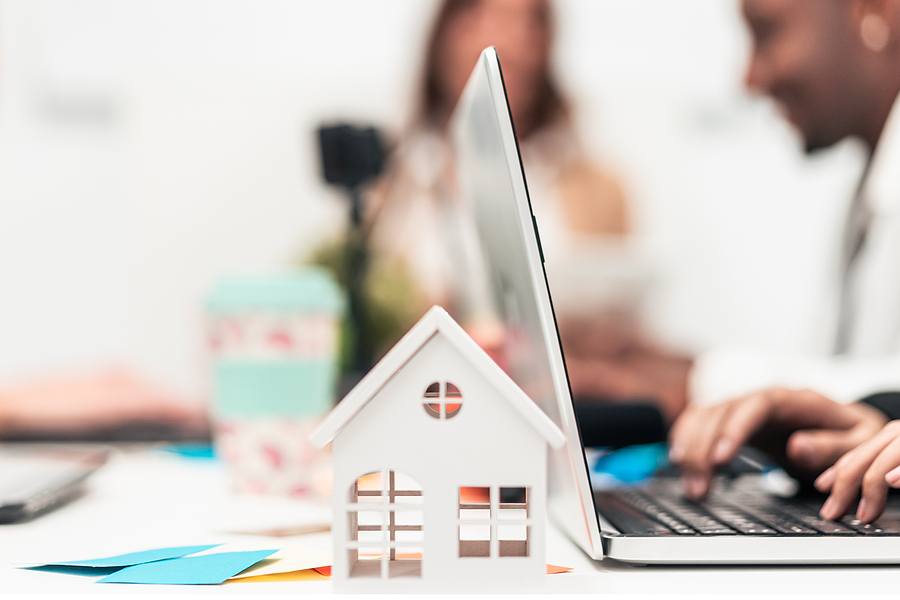 Supply and demand are two of the most important things to consider when deciding where to buy your investment property.
Demand can be influenced by several factors, including what draws people to the area, the growth of the population over time, the level of employment, the development of infrastructure and the local economy. When it comes to population growth, Brisbane is booming.
Over 10 years, Southeast Queensland has seen almost double the rate of growth compared to the rest of Queensland, and Brisbane's Inner City has grown the fastest overall.
Brisbane is by far the most populous region in Queensland, with 1 in 4 Queenslanders living in or around the river city. Many surrounding suburbs such as Bardon, Red Hill and Ashgrove, are also prime areas to purchase an investment property.
Understanding the demographics of the region can provide another helpful tool in discovering where to invest in property. This can help to predict who your tenants will be and indicate if people prefer to rent or buy in the region. Demographics including household income, the median age and the percentage of owner-occupier's vs renters can provide a very clear snapshot for investment success.
Brisbane Demographics
Average household income & employment status
According to the most recent census, the average income for Brisbane singles is $938 and $2466 for families weekly. With the average rent sitting around $415 for houses and $395 for units, the numbers align for both working renters and investors. Most Brisbanites are employed, full time as professionals, with 62.1% of the population identifying as such.
The median age & living situation
The median age of those living in Brisbane is 33, being one of the lowest median ages in Australia. Most people identify as either unmarried or married with de facto close behind, and 47.2% of people identify as a couple without children. Those who are parents are often both working full time.
Percentage of renters/owner-occupiers
Private dwellings sit at 87.6% occupied at the time of the most recent census, indicating that very few homes sit without tenants for long. Separate houses and apartments are almost 50/50 in Brisbane, with apartments often being the more suitable choice for city dwellers. Only 20% of people own their home outright and 26% of people own it with a mortgage. This leaves 50.6% of people who are renting their homes.
These figures put a lot of weight behind the potential prosperity of being an investor in Brisbane, indicating that your property won't sit empty for long, and when it's occupied, it will likely be done so by working professionals.
Find your perfect investment property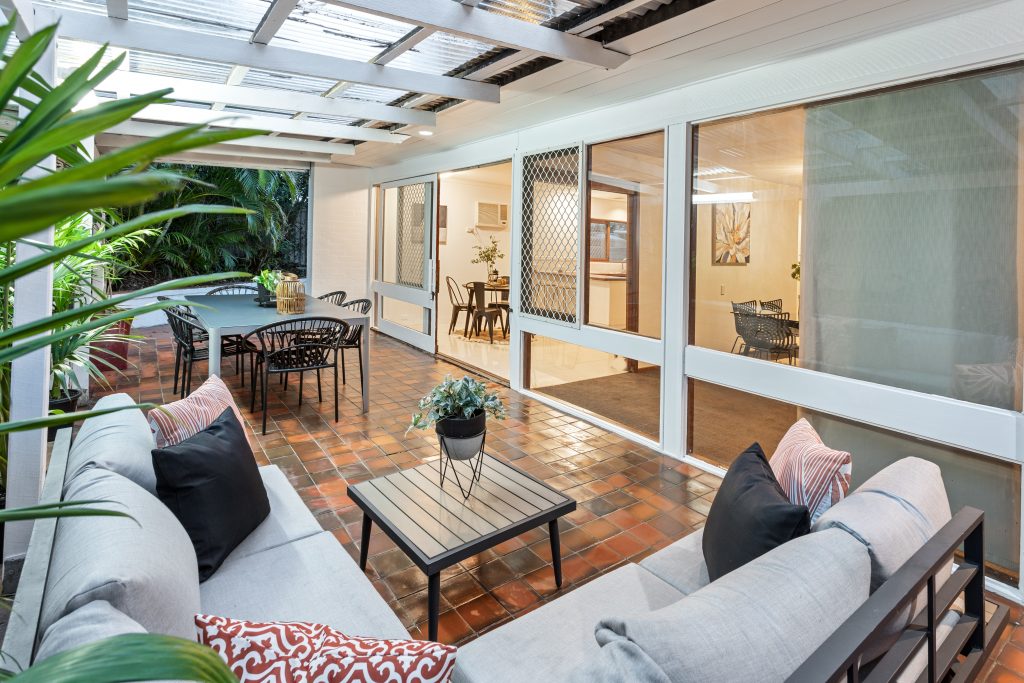 Anything worth doing is worth researching. As experienced real estate agents in Brisbane, we can help you to make the most of your investment decision to truly grow your portfolio profitably.
Nothing good comes from going into a financial decision blindly, and with an informed team of professionals behind you, you can have peace of mind and assurance in your decision. From the demographic of your desired region to the way you should style your home to attract potential renters, we can offer priceless advice to get the most return on investment and long-term capital gains.
Brisbane's river city lifestyle is in demand like never before, attracting people from all walks of life and featuring some of the most prolific arts, education, lifestyle, and entertainment precincts in the country.
The time has never been better for smart and savvy investors. To discuss your investment goals with local Brisbane experts, contact the Penrose real estate team today.
Statistically, there are always times of the year that sell better than others.
Brisbane has a hot property market right now and is growing in popularity because it's a fantastic city to live and work in. The weather is beautiful most of the year, the property prices are more affordable than other cities like Sydney and Melbourne, and it's a short jaunt to visit rainforests and islands. The Queensland lifestyle is the lure of a bliss-filled life.
Weave in the timeless beauty of Queenslanders, tree-lined streets, a thriving CBD and stylish modern home designs, and you have a city people want to put their roots down.
But even in a strong property market like Brisbane, there are benefits to understanding your buyers and market trends for maximum results.
Spring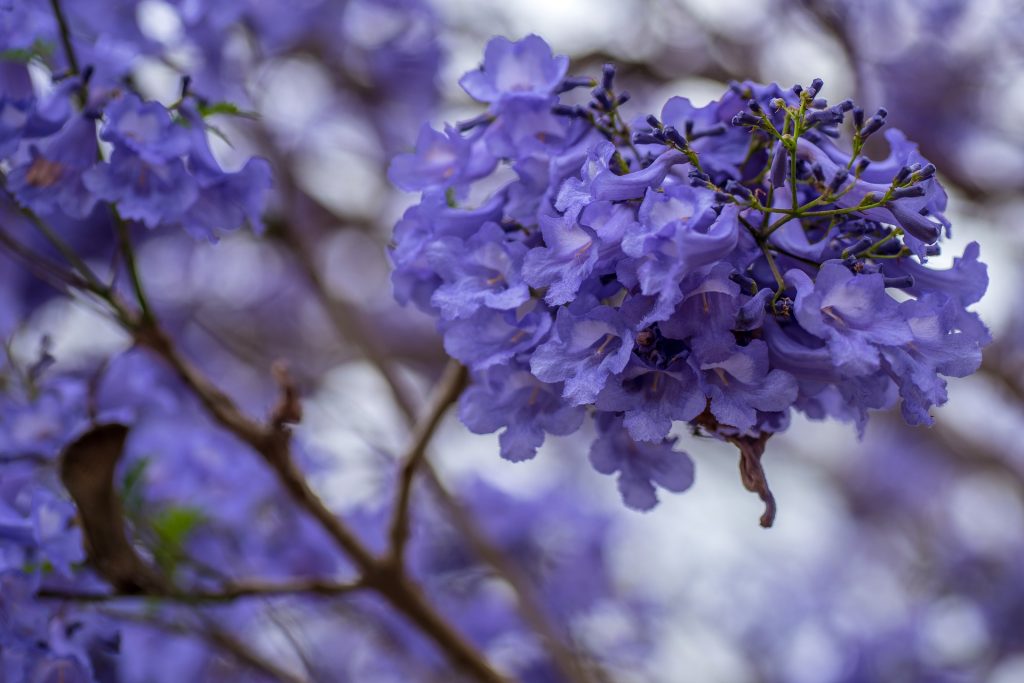 Spring has traditionally been a golden time to sell in real estate. We know this based on increased property viewings and interest. Typically, the best time to sell is when you have the most buyer interest possible, resulting in large viewings, competition and offers.
Sales figures have argued, however, that it can sometimes be more of a browsing phase as viewings do not necessarily translate to direct sales. In recent years, while this spring period remains very strong there has also been a growing market trend for Brisbane moving closer towards December.
The summer quarter has been growing as a time of higher profit margins for Brisbane since 2017 where CoreLogic data showed that 92.8 per cent of property sales in Brisbane at that time were for an increased profit. In December 2021 data showed that Brisbane house prices rose by 2.4% that month.
Finding the right time to sell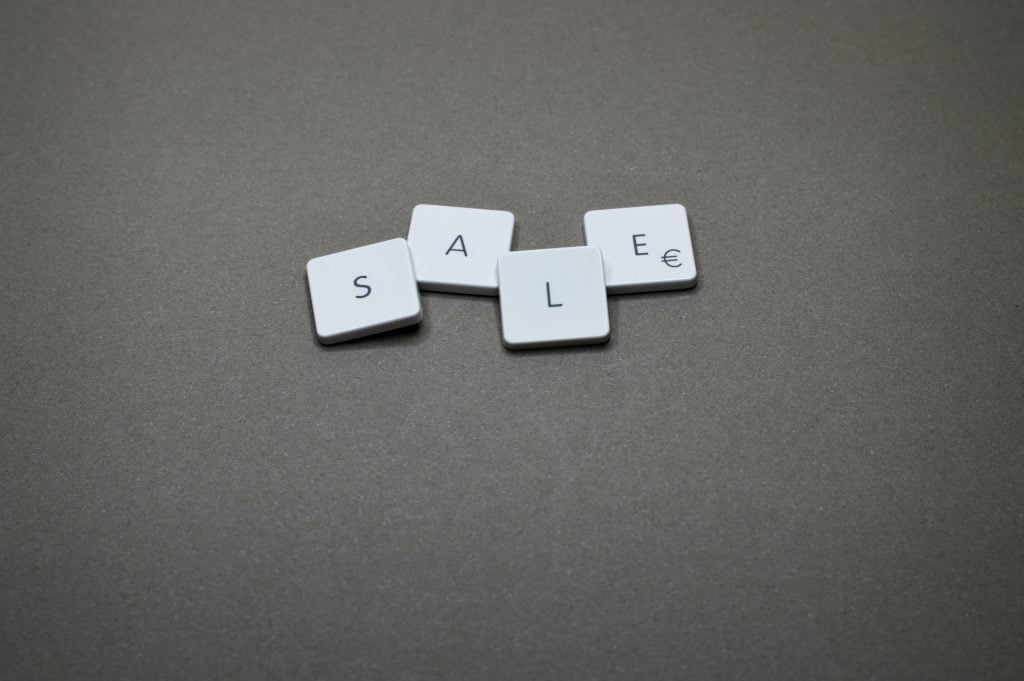 With the current housing market upswing, it can be easy to feel like anytime is a good time to sell, especially with Brisbane prices being so strong. But a good agent will tell you that not all times are created equal.
The worst time to sell your property is always when it could have fetched a lot more if you'd considered your buyer demographic.
Inner-city leafy suburbs like Bardon that are 5km to the CBD, close to schools and have a charming selection of Queenslander homes against the backdrop of Mt Cootha are the areas that are selling well year-round. But even they have their peak profitability times and it pays to look at your median buyer demographic to find the best time to sell. Consider their ages, what they are looking for and when more of them are buying, putting upwards pressure on prices.
A contributing factor to the December quarter success in Brisbane areas like Bardon is families buying a house in time to get settled before children start a new school year, as well as arriving international students and families for the university year ahead.
Factors that affect Selling...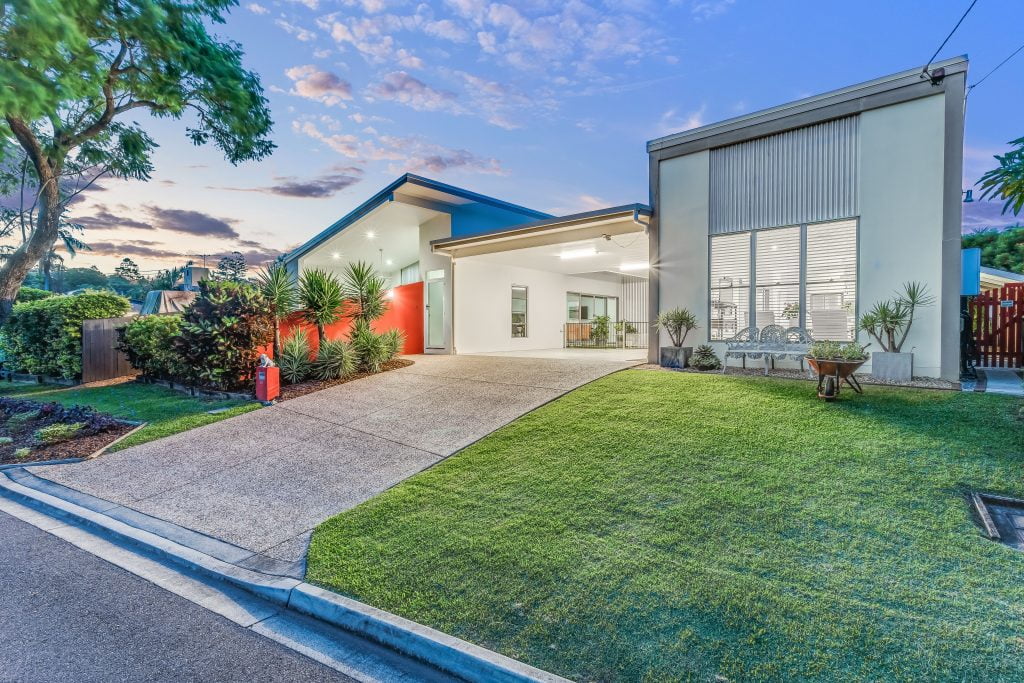 For example, this demographic of buyers would consider the mid-year period one of the worst times to purchase a property due to impracticality. While sales in general will still be strong, this is traditionally not when families want to disturb ongoing education, so the demand is lower. With these buyers looking to buy and be settled in time for a new year, listing your house from September through to January would likely be the peak purchase time. December would also become a hot sales month for these buyers due to a sense of urgency to secure a property before the new year.
Quiet Times
The best time to sell does swing the other way as well though with other buyer demographics. December and January are traditionally a holiday time for most investors. Many of these buyers may not need to consider changes in the new year.
Additionally, Queensland's tropical storm and flood season during the summer months can have an impact on sales. It is never going to be ideal selling conditions in weather events like we have seen in the 2011 and 2022 floods, unless it's in a suburb that has weathered the storms very well making that an added sales feature.
If you are selling in the off-peak times, it is even more crucial to have your home beautifully prepared with a ready-to-go atmosphere so buyers feel drawn to it and can picture themselves living there. For example, undertaking some easy ways to improve presentation, likability and sale readiness of your home can build buyer interest and improve your property's value.
Unlike Sydney and Melbourne where timing is essential, Brisbane has recently seen steady growth and profitability year-round, generally peaking in the summer months from December to February, especially in areas close to the CBD, schools and universities. There is evidently no BAD time to sell right now, but finding out what your ideal market demographic is will help you find the BEST time to sell.
Get help knowing when to sell

No one knows your ideal buyer better than experienced real estate agents who know your area, its market and what the buyers are looking for.
If you want someone in your property sale corner, you can't go past Penrose Real Estate's Team with over 60 years of experience selling in Brisbane. Experts in packaging your property to be just what the buyers are looking for, they know what works and what doesn't and how to sell not just your house but the suburb, the city, the blue skies and banana bender blissful lifestyle that comes with it.
Looking to sell a Queenslander in the Brisbane area? Start your home selling journey with the Penrose Real Estate team.
Sweeping balconies, high ceilings, grand entrances and French doors – Queenslander homes are in a league of their own. They are distinctly Australian, built for the climate, and unique in a world of designer homes and apartment blocks. If you've got your hands on one, you could be sitting on a gold mine, but unfortunately, there is often a catch.
Years of harsh weather and some neglect can take what was once a stunning monument and turn it into a rundown shack that threatens to take your money quicker than it makes you money. However, there are several ways that you can renovate your Queenslander-style home to boost it into the 21st century while honouring its rich heritage.
Whether you've just inherited the family home, or you're ready to sell your old Queenslander, we've compiled some tips to bring out the best in your property, allowing you to achieve your property goals.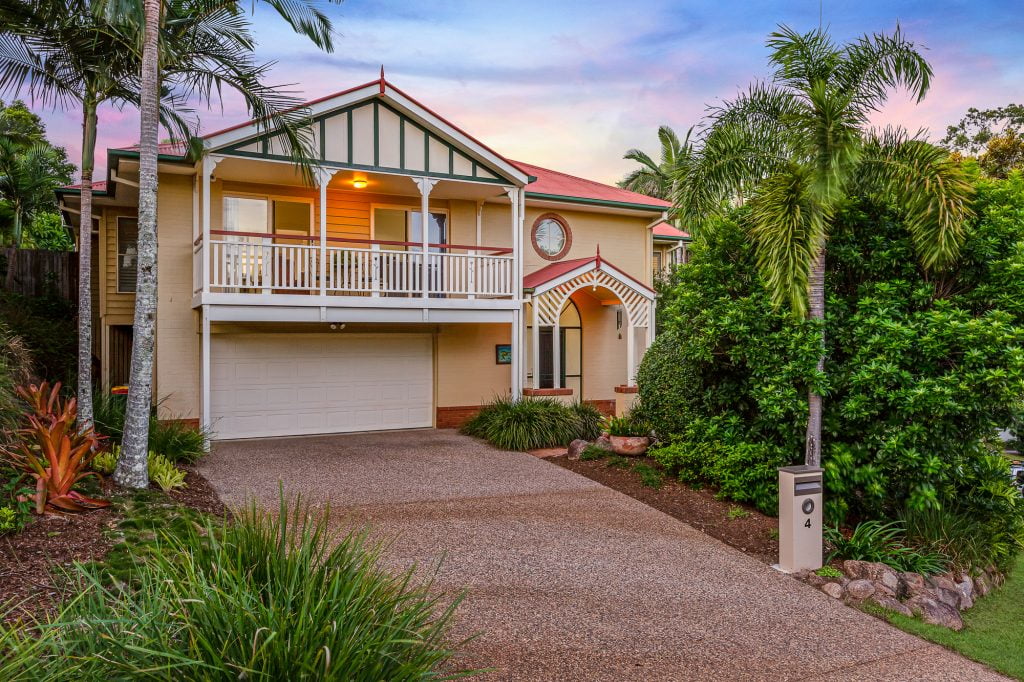 Start by improving your street appeal
Nobody wants to live in a house that is known as the 'creepy rundown Queenslander', and certainly few will want to buy it. As eye-catching as Queenslander homes are, sometimes it is for the wrong reasons. Often, all your property needs is a coat of fresh paint, a new fence or even an upgraded letterbox.
Queenslanders are famous for their slatted wood look, so we would suggest improving rather than removing if you're wanting to respect the tradition of the home. Original fixtures that have been upgraded, weatherproofed and buffed clean will take your old home from drab to fab, instantly improving your street appeal.
If you want to make a splash in your street, something as simple as changing the colour scheme can make your home look new, especially when using less 'traditional' colours. Going dark, bright or striking white with contrasting features will quickly bring your home into the modern era.
Consider the layout and ventilation
Open plan living is very much a modern trend. Queenslander homes of old often feature closed in living spaces, dark hallways and a lack of effective cross-ventilation, however, their bedrooms are often well connected to the wrap-around deck. Give yourself (or your future buyers) the opportunity to enjoy open spaces with an easy flow to the outdoors by changing the layout of the living space.
The closed-in nature of Queenslander layouts extends to the kitchen, where these days – most people end up congregating. Examine your kitchen to plan an easy flow for family dinners and homework discussions, while adding connections for modern appliances and easier accessibility.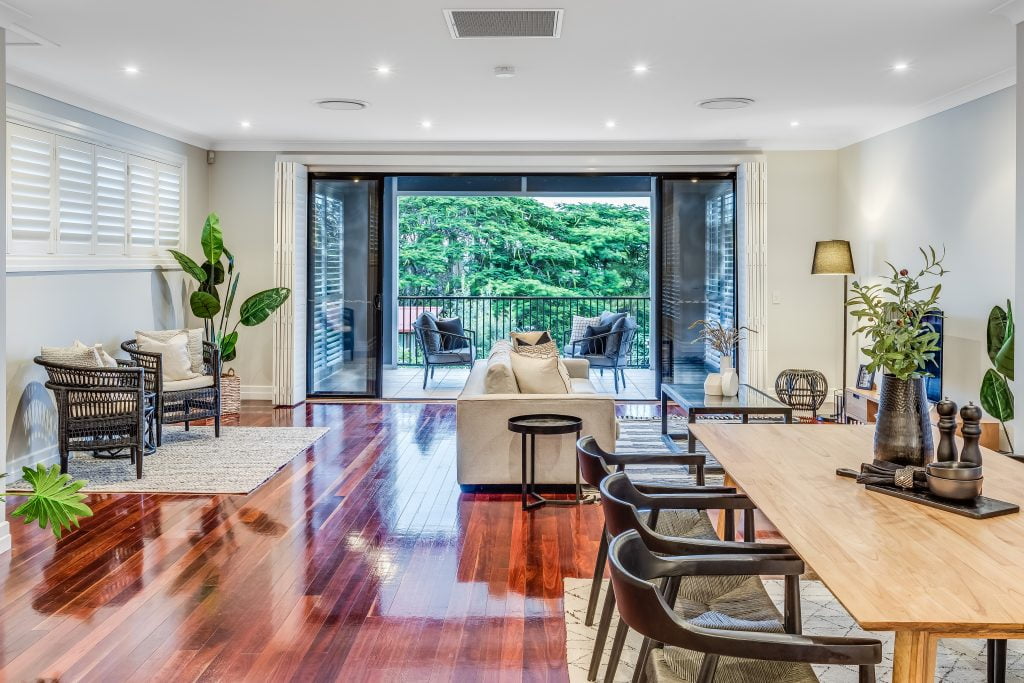 Go alfresco
Alfresco dining is an important part of Queensland culture, with the weather being perfect for outdoor dining during most of the year. Decks and Queenslanders go hand in hand, and if yours doesn't have one, or it isn't functional – you will be a step behind the rest.
The elevation of Queenslanders places them in a prime position for cool breezes and wide views, and you can improve your deck by including shutters or servery windows to bring the outside in. Decks can be a wonderful selling point and an important lifestyle enhancement, so ensure yours is in top condition with furnishings to make it 'pop'.
Create a connection
One of the biggest appeals of Queenslander homes is their spacious lower levels, often connected through external stairs, originally built this way to provide space for livestock, farm tools and vehicles while providing height in case of flood. In modern life – these considerations aren't as integral. These days, families are looking for more bedrooms, bigger living spaces and storage space that is safe from the weather. By working with an architect to connect these two levels through interior stairs, and to shore up any weaknesses in the downstairs enclosures, you will be adding a whole new level onto your home, perfectly fit for modern life.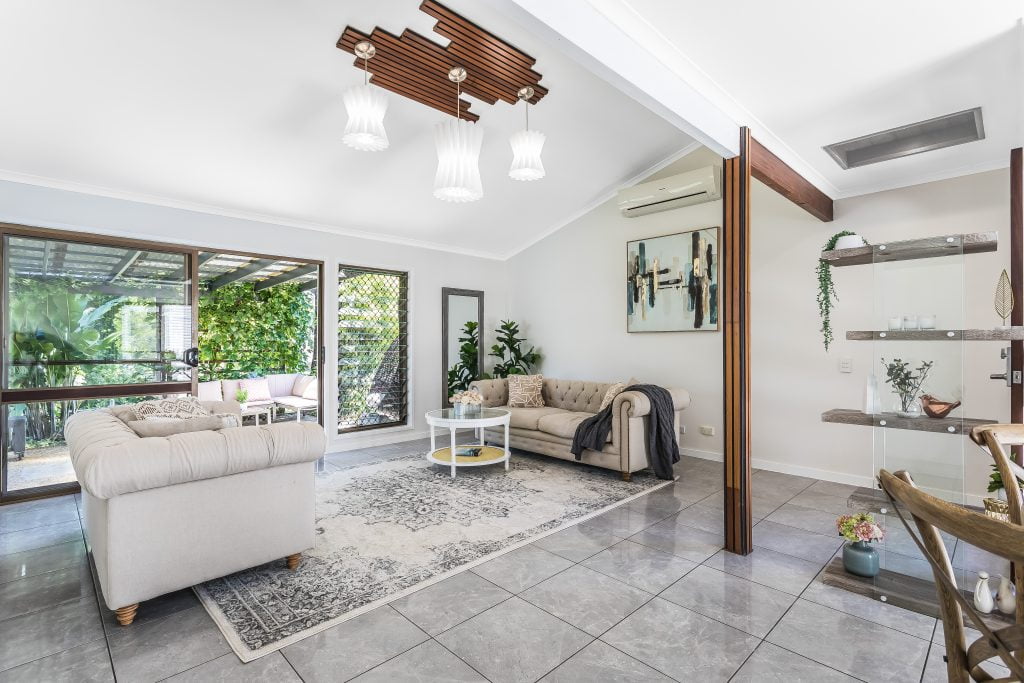 Let the light in
Queenslander homes can suffer from a lack of light, with double-hung windows, huge awnings and casement windows. Natural light is one of natures best home enhancements, and the high ceilings of these homes offer the perfect opportunity for skylights and tall windows.
While you're focusing your renovations on the roof, consider if it could use recladding to a lighter and more durable surface. The more you can restore the original exterior fixtures, such as latticework, balustrading, decorative timber and iron – the better. When it comes to the roofing, a switch to colorbond can bring light, comfort and appeal to your property while keeping a traditional look.
The layout, huge storage spaces, original fixtures and rich history of Queenslander homes makes them a wonderful place to live and an easy type of home to sell. Through simple renovation, you can bring your Queenslander into a modern era, while keeping its roots locked in history.
If you're looking to sell your precious old Queenslander, we can walk alongside you with styling tips, renovation ideas, local knowledge and respect for your home, like no one else can. In our blog, 5 steps to getting your home ready to sell, we offer some ideas on how you can prepare your home for the next stage of its journey. We have been working with buyers and sellers all across Brisbane, including Bardon, Paddington, Auchenflower, Red Hill and more for over 60 combined years.
Looking to sell a Queenslander in the Brisbane area? Start your home selling journey with Penrose real estate.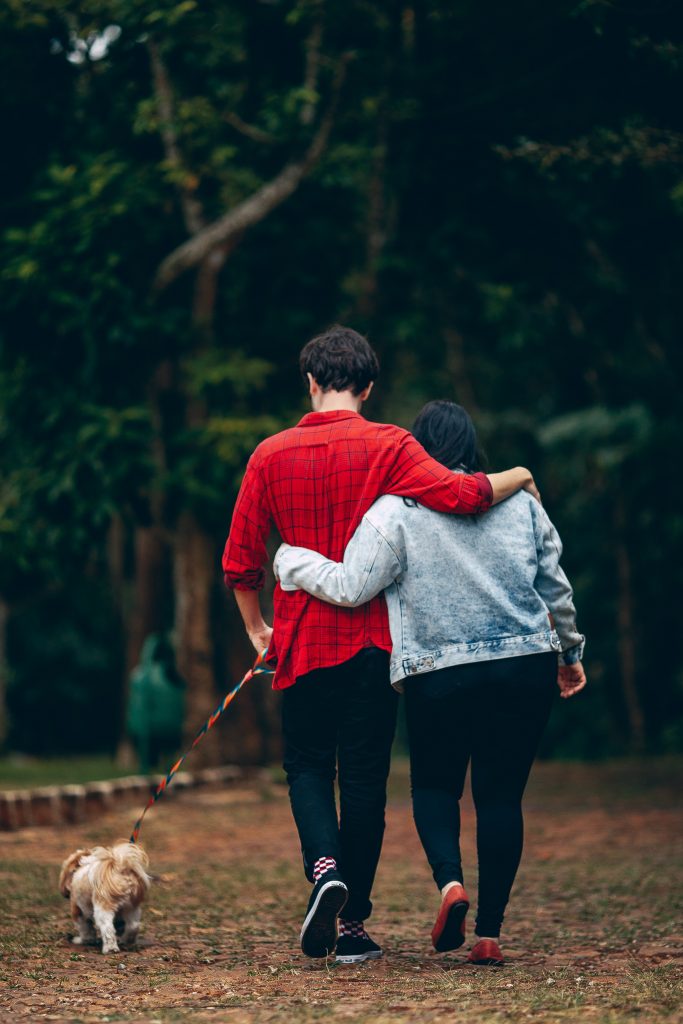 The suburb of Bardon is a stunning area populated with substantial backyards and an abundance of dog parks – because of this, it is a popular residence for families both young and old. It is no surprise that an array of furry friends and cheerful owners spill out onto the neighbourhood sidewalks of Bardon around 5pm every evening.
Dogs are the perfect addition to a growing family or to an individual who enjoys retreating to local parks for some fresh air. A dog can be with a family for as long as 20 years, so there is a lot to consider when planning for a cute and cuddly addition to your family. Basic needs such as shelter, healthy food, drinking water and a comfortable place to sleep are essential – but it is yummy treats, big backyards, and lots of attention that allow a dog to truly thrive.
When dogs are given plenty of space in a house or backyard to play, these pets offer endless loyalty, protection, and joy to their owners. As Bardon's popularity grows in the real estate market, many new home owners within this suburb are thrilled to finally offer more space to their pet.
Bardon is the perfect Brisbane suburb to raise a dog because of its many dog-friendly parks as well as its proximity to shops, markets, and restaurants that happily welcome canines. A zesty new pup or a loyal family hound will thrive in this pet-friendly suburb.
If you are a Brisbane local searching for the best suburbs to own a dog– the following tips on owning a dog highlight the unique benefits that the Bardon area has to offer dog owners.
Know the Basics of Owning a Dog in Bardon
Whether you are new to dog-ownership or a seasoned expert, raising a well-behaved and healthy pup is no easy task. Although there is no magic formula for the process, living in Bardon gives you the tools you will need to be a successful dog owner.
Whether you choose to buy a bred dog or to rescue a dog through adoption, Bardon has its very own vet clinic where you can sort out all the important new puppy health checks and procedures such as microchipping, vaccinations, heartworm prevention and desexing. Having a vet so close to home is an invaluable asset in case of emergency or to avoid a long drive when your pet isn't feeling 100%.
As a responsible dog owner, it is up to you to ensure:
You choose the right dog for your backyard & lifestyle
You train & socialise your dog
You're respectful of neighbours regarding barking
Your dog is desexed
You follow guidelines around restraints in public places
Owning a dog may feel like a time-consuming concept, but with services in Bardon such as Jogs for Dogs, you can hire professional dog lovers to work your dog so you can just enjoy the sleepy cuddles. The folks from Four Paw, just outside of Bardon, or D'tails Mobile Grooming, will even take care of the grooming so your pet smells fresh after all that outdoor play.
If you're after a hands-on (and leash off) experience with your furry friend, the local Bardon off-leash dog parks – such as Sunset Park and Norman Buchanan Park – allow you to enjoy the natural environment and cool breeze as your dog runs off leash and makes new furry friends. If you or your dog are looking for something new - Anzac Dog Park, Paddington Dog Park and Milton Dog Park are a short drive away.
Understand Dog Ownership in Brisbane Suburbs
Every city council has its bylaws and regulations around pet ownership, and Brisbane is no exception. These rules are how the council ensures that the city remains comfortable and safe for all its residents, including the canine kind. The Queensland Government requires all Queensland residents to register their dog with the local council – aka Brisbane City Council for residents of Bardon – and require a permit for owning more than 2 dogs. Along with registering your dog, it is an important Government requirement to get them microchipped and to keep the information on the microchip up to date in case your dog wanders too far from home. Microchipping must be completed before your dog turns 12 weeks of age.
Along with these important considerations, the council urges dog owners to clean up after their dog, provide adequate fencing and shelter, keep it safe and contained during thunderstorms or fireworks, and stick to a leash unless in off-leash areas. Failure to do any of these may result in a fine.
If you're planning on going away, it will be your responsibility to arrange care for your dog. This is made simple for Bardon locals with Pawshake, which is full of fellow Brisbanites who would love to care for your dog while you enjoy a short break away from home.
Pet-friendly Fun in Bardon's Neighbourhoods
It doesn't take long spent on Brisbane's pathways and parks at dusk to realise that locals love their dogs. Queensland weather is synonymous with spending time outdoors and adding a dog into the mix is often a natural next step for many families and couples. As a result, many restaurants, cafes and bars have altered their offering to cater to one of their biggest target markets – dogs! (And their owners, of course).
Here is a list of just some of the fun you can plan with your local Bardon dog:
Puppacinos & cappuccinos
Many cafes in and around Bardon are known and advertised to be dog friendly. You can take a Sunday morning stroll down to Bardon Thyme, Good folk Café or The Bardon Shed to grab a puppacino and a big breakfast to spoil yourself and your furry friend.

Hiking on Mount Coot-tha
While the forest sections and national parks aren't dog friendly, the Mount Coot-tha Forest itself is a city park with a comfortable climb from its base through bushland. After working off the puppacinos from Bardon Thyme on the 2km Honeyeater Track, you and your pup can enjoy city views and a cool Brisbane breeze.

A market stroll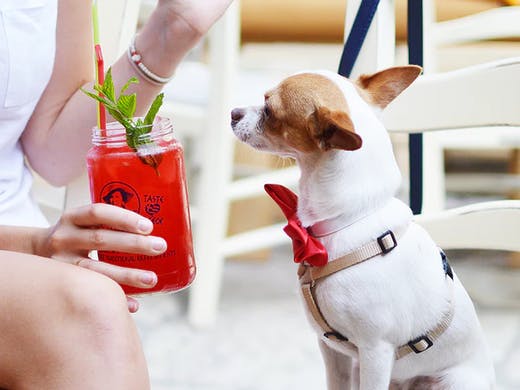 Brisbane is known for its markets, and there is no reason your dog should miss out thanks to dog-friendly markets such as the Bardon Community Markets. Here, you and your dog can enjoy a range of fresh produce, locally made goods and creative treats. You will be able to stock up for your week and boost your gift-giving or self-care skills with the range of unique treats from the locals in Bardon and surrounds.

Do a dog park crawl
Brisbane has over 135 areas dedicated to off-leash fun for dogs. Most are located within the parks immediately surrounding Bardon, so why not try a different one every weekend? Many are stocked with equipment to get those canine hearts pumping and all of them are full of fun new friends for both you and your dog. More so, New Farm Park or the Paddington Dog Park have human food and coffee close by so you can get some much-needed me-time while your furry friend is occupied.

Enjoy the nightlife
Bardon dogs can enjoy more than just the 24-hour dog park (although they're pretty happy with that!), thanks to the nearby Eat Street Markets. This hub of fun, lifestyle and activity is dog friendly, so your dog can roam around with you between stalls and amongst the nightlife, picking up dropped leftovers along the way.
Plan Your Home in Bardon…
The lifestyle benefits of Bardon are a joy for new home buyers and those who have lived in the suburb for years. If you're looking for a dog-friendly Brisbane suburb to settle down in, our friendly and knowledgable real estate agents at Penrose Real Estate can help you find the perfect home for you and your pet. Contact the Penrose team today to experience the difference that true locals can bring to your buying or selling journey.
Nestled in the foothills of Mount Coot-tha, Bardon locals enjoy living within a leafy, hilly environment with a peaceful village feel while being within easy distance to the perks and opportunities of the CBD. Classic Queensland homes abound in Bardon, along with some unique cafes and sprawling parks to explore. Bardon is perfect for those seeking a community lifestyle and a comforting break from the hustle and bustle of modern life.

Bardon attracts many different demographics from young families to mature couples and shares a vibrant café culture with neighbouring Paddington and Red Hill. If you're new to Bardon or just passing through, there is a range of exciting things to fill your weekends, including: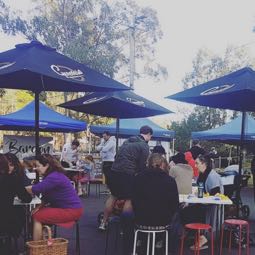 Open every Sunday, the Bardon Community Markets boast a range of stalls including fresh fruit and vegetables, handmade gifts and community made goods. Grab a friend and some comfy shoes and get ready to explore the best of local Bardon talent.
Sweetshop Specialty Coffee
If you ask a local where to get a good coffee in Bardon – chances are they'll say, Sweetshop. Paying homage to the old sweet shop that used to stand in its place, Sweetshop Specialty Coffee has managed to maintain its customer base for after school sweets, delicious coffee for business meetings, and generous meals for long lunches. The café has a beautiful interior of open space and natural features, making it a bright and comfortable place to relax and enjoy.

Goodfolk Café
Keeping with the theme of celebrating Bardon's historical buildings, Goodfolk café is located within the old hardware store and has restored the wooden features of old to bring a unique charm. This is the perfect place to bring your four-legged friend for a puppacino while you enjoy a specialty coffee, house baked treat or hearty all-day breakfast. With unique furniture sprawled across a split-level dining area and shaded outdoor space, there is plenty of space to stretch out and enjoy the spoils in this classic Bardon homestyle space.

Bardon Thyme
Another dog-friendly option, the architecture and style of Bardon Thyme will have you intrigued with dark unique wood panelling inviting you into the bright and airy dining space. Here, you can enjoy an ever-changing menu of daily specials and classic favourites such as Avocado on Toast alongside single origin coffee, loose leaf teas, fresh juices, and more.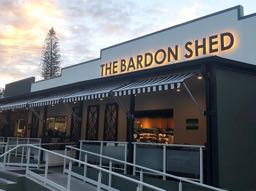 The Bardon Shed
The Bardon Shed is a must see for tourists and locals. Featuring a gourmet deli and grocery plus organic juice, coffee, fresh produce and just-baked bread – The Bardon Shed will help you to enjoy the finer, more delicious things of life right from your very own kitchen. Locals can't get enough of the fresh produce and great service found at The Bardon Shed, and we're confident you'll love this local gem too.

Sweet As Candy Vintage
An exclusively Bardon experience, Sweet As Candy Vintage is an appointment only store that sells vintage delights from around the world. Available for private bookings as well as special events such as hens' parties, this unique store has everything a vintage lover could desire. If fashion and unique treats are your thing, a visit to Sweet As is an essential Bardon pitstop that will offer you a piece of history to hold onto.

Rainworth Seafood
What goes better with Queensland weather than Fish and Chips? Rainworth Seafood will have your lunchtime sorted with generous portions of delicious fish, chips, burgers and the 'best calamari ever. Open for dine in and takeaway, and located off Boundary Road in Bardon, Rainworth is an easy choice for locals and tourists alike.
Two Lads Café and Pizzeria
Two Lads has something for everyone with specialty coffee, vegan treats and artisan bread during the day and woodfired pizzas and gelato at night. Here, you can enjoy a taste of France in their pastries, and some of the best quality produce in their pizzas. With a passion for good food and good service, you will be sure to feel like one of the family at Two Lads.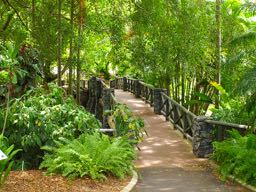 Mount Coot-tha Forest
Wondering through Bardon, you will be surrounded by towering trees, untouched nature and native birdlife. What you may not realise is that there is a section of Brisbane's largest natural landscape in Bardon – the Mount Coot-tha Forest. Mount Coot-tha joins Bardon to surrounding suburbs Chapel Hill, Taringa, Toowong, and the Gap, and is enjoyed by locals and tourists alike for its walking tracks, lookouts, native flora and fauna, waterfalls and creeks.

The Local Parks
Staying true to its reputation as the perfect spot for nature lovers – Bardon has a range of local parks available for the public to enjoy. From off leash dog areas to walking tracks and exciting playgrounds, the parks in Bardon have something for the whole family to enjoy. Outdoor plans are the perfect solution to the restrictions and seating limits that many businesses are facing and will allow you to relax and enjoy the sights and sounds of nature while the kids run free. For more inspiration for your next park trip, visit our blog dedicated to Bardon parks here.

There is no doubt in our minds that Bardon is the perfect choice for those seeking a quiet lifestyle packed with opportunity. Old style Queenslanders still stand as renovated and modernized masterpieces, and the local businesses do their best to maintain history with refurbished and repurposed buildings. Its elevated position and proximity to the city make Bardon an ever-growing suburb in terms of population and infrastructure. Homes in Bardon are quick to sell, excited to buy and priced well for the location and lifestyle perks.

If you're looking to make the move to Bardon or to sell your Bardon home, we can help, with our depth of local knowledge, decades of experience in real estate opportunities just like yours, our home staging skills and our free auctioneer perks. If you're ready to discuss your Bardon property, contact us today.
Locals and holiday makers alike are enjoying wide open spaces and natural landscapes more than ever, with restrictions and limited numbers present in many indoor spaces. If you've moved to Bardon - you're in luck - with an abundance of local parks within simple driving or walking distance that offer many different perks. From relaxing scenery to fun and play for the kids, there is good reason that Bardon is known for its parks. Queensland weather allows outdoor enjoyment almost year-round, so why not add these parks to your list for the next time you find yourself needing some fresh air.
Some of the best local parks include: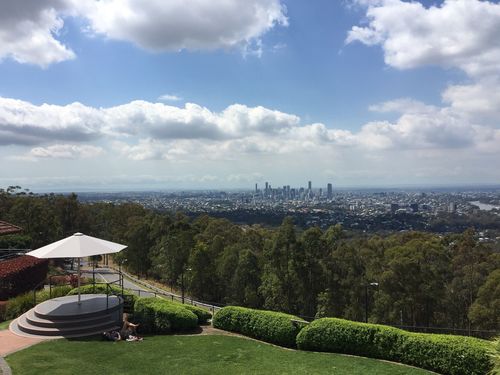 The Mt Coot-tha Reserve (or Mount Coot-tha Forest) is 15 minutes from the CBD and has a section within Bardon, forming Brisbane's largest natural area. With more than 1600 hectares of open eucalypt forest, rainforest gullies and creek lines – Mt Coot-tha Reserve is a popular choice for locals and tourists alike. One of the few parks that are tailored towards adults, this park choice will have you feeling refreshed and optimistic with spectacular views plus waterfalls and creeks to explore. Pack a picnic, bring a camera or book at the restaurant – and your weekend excitement is sorted.
Rainworth Park is one of the smaller options for families to enjoy a BBQ or catch up while the kids enjoy the jungle gym. Perfect for daily exercise in the sunshine, lazing under a tree with a good book or catching up with a friend for coffee – Rainworth Park is a popular choice for the regular park goer to enjoy a low key, quick break option.
Norman Buchanan Park is a perfect option for both fur kids and human kids, with wide open space for dogs to roam, plenty of shade for lounging around and pathways for disability access. The play equipment is perfect for younger children, and there are ample facilities like clean toilets, seating, water and parking to make your day out a simple, fuss free experience.
A popular choice for families, Jubilee Park garners visits from people across Brisbane with its array of play options for kids big and small. Toddlers can enjoy the musical instruments and the spider web swings, and there is a climbing wall for bigger kids. Parents can rest assured that their children are protected by large trees shading the play areas, and there is plenty of open space for picnics, cricket matches and a game of frisbee. This playground is fully fenced, opening to an oval, and has bike paths for easy access and a creek for explorations.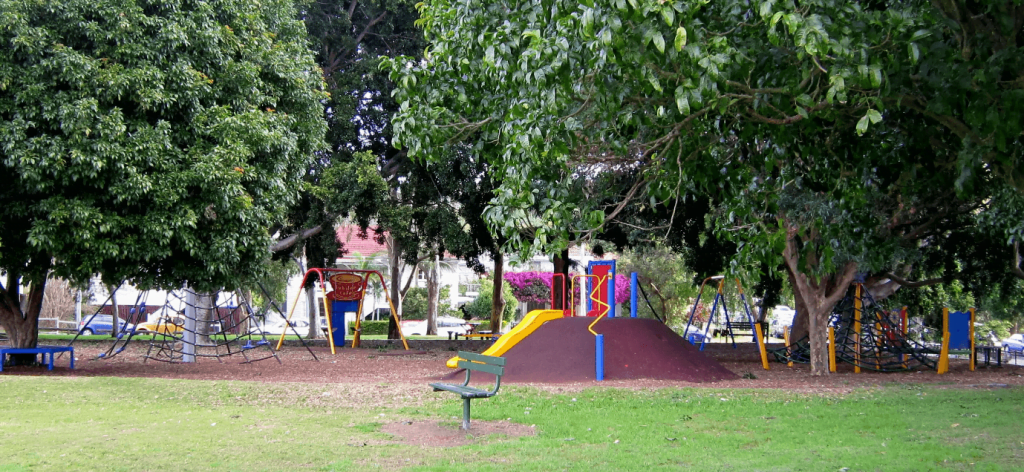 As far as playing opportunity for the kids goes, this park offers a small amount of choice, however it is perfect for those breezy Brisbane afternoons with plenty of bushland to explore and simple walking tracks to navigate. There aren't facilities in this park, and it is relatively untouched – but if you're looking for an enjoyable and relaxing way to get your steps in – this will be the perfect park for you.
Neighbouring the Bardon Esplanade Park, Sunset Park is perfect for the whole family with BMX tracks for the teens and an off-leash dog area for the four-legged. Perfect for a stroll while the kids burn off some energy – Sunset Park lives up to its name and will quickly become a family favourite.
Purtell Park is a popular choice for sporting organisations with rugby league facilities and the Western Suburbs sports centre, and boasts a playground, plenty of car parking, the Purtell Park Bushcare Group and a shared pathway. With plenty of facilities and easy access, Purtell Park is a popular choice for those who love wide open space, kicking a footy around, spotting the occasional wildlife, and watching the sunset in the early evenings.
Helping you to make the most of Bardon
With our depth of local knowledge, we can suggest the best of everything from parks to enjoy to the best schools and public transport options. If you're looking at making the move to Bardon or selling your Bardon home, contact us today to experience the Penrose difference for your property.