Moving to Brisbane is an attractive prospect for those both interstate and across the seas. With its sunny disposition, wealth of opportunity and laid-back lifestyle, it comes as no surprise that many are bursting to relocate to the 'Rivercity'.
With a cosmopolitan feel, a family-friendly lifestyle and great weather year-round, over 2.5 million people call Brisbane home. Sitting on either side of the Brisbane River, Brisbane is one of Australia's major business hubs and will be the home of the 2032 Olympics, providing a wealth of work and lifestyle opportunities.
You may wonder if it's a good time to move to Brisbane, and we're here to tell you- it is! Whether you're looking at schools in Brisbane, searching properties for sale, or planning to buy your next investment property, the following 12 things are important for you to factor into the decision. Keep reading to discover the top 12 things to think about before you move here.
The top 12 things to consider before moving to Brisbane
There are some valuable do's and don'ts that we'll share with you today if you're planning a move to this sunny city. You'll need a little expert advice in your search. So, after working as Brisbane real estate agents with 60 years of combined experience, you can trust that we have some valuable tips for you.
Here's what you need to consider...
1. The location of your next home
The Brisbane CBD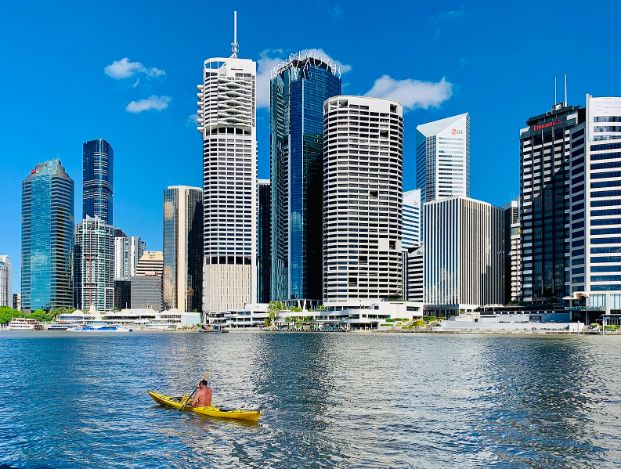 Brisbane city is situated on the river, and it boasts a strong connection to culture in both the arts and sport. With an artificial beach, museum, performing arts centre, parkland, art gallery and an abundance of restaurants, Brisbane locals enjoy exciting and abundant weekends.
Brisbane boasts two of its own universities and ten campuses owned by six other Australian universities. It also has a wide range of primary and grammar schools.
Brisbane City locals can enjoy every stage of their education within a short walk or bus ride. Pair this with an abundance of commercial and corporate work opportunities, and families will have all they need within arm's reach. 
Brisbane suburbs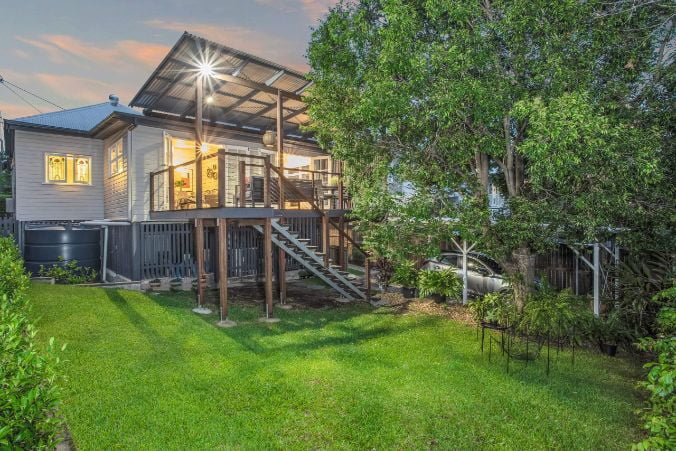 Brisbane suburbs stretch across five local government areas, including Brisbane City inner and outer suburbs, Redland City, Logan City, Moreton Bay and Ipswich.
Each has its own perks and downfalls, but most have access to some of the best high-quality education, affordable housing, transport connectivity and cultural richness.
Some of the most popular Brisbane suburbs to live in include:
2. Job market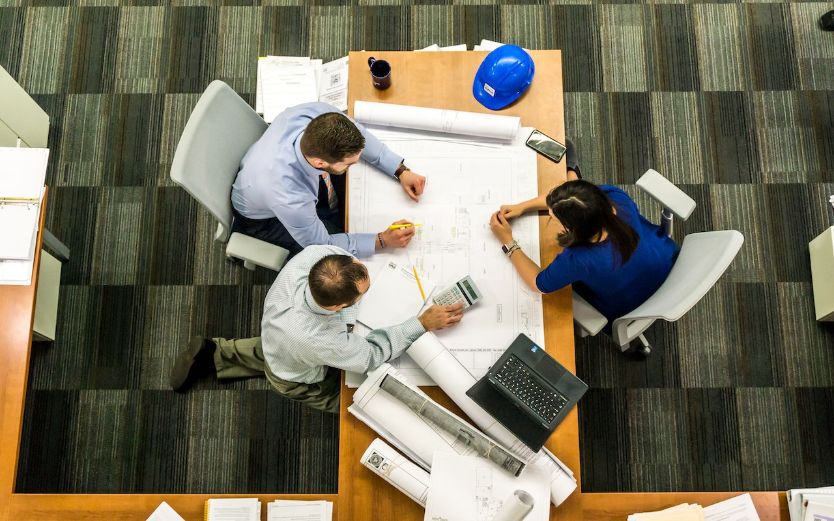 Wherever you choose to live, your job must come with you. As the fastest-growing capital city in the country, you can rest easy knowing that Brisbane's job market is full of opportunity. Combined with the current labour shortage, searching for jobs in Brisbane has become easier than ever.
Work in the city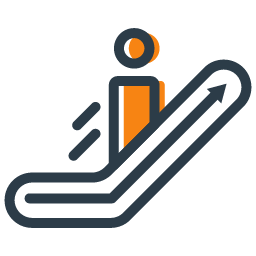 The city is a hub of growth and job opportunity. More than half of the jobs in Brisbane are found in education, construction, government, health and retail. There is also growing demand for workers in business services, finance, manufacturing and transport.
If you work in professional business services, the inner city is sure to have what you are looking for, with business services making up a quarter of the Brisbane economy. That equates to roughly $13.4 billion (AUD) and fills the vast array of commercial offices in the inner city. If you are highly qualified with a knowledge-intensive job such as legal, architecture, finance or consultancy, finding work in the city is usually an easy task.
At the other end of the scale, lower-wage jobs in retail and hospitality are also crying out for employees, with some job searchers reportedly receiving multiple job offers a day. No matter your position or experience, moving to the city in this job market is the easiest it's ever been for workers.
Work in Brisbane suburbs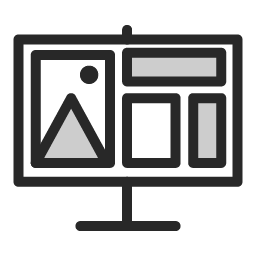 If working in the city isn't your style, the Brisbane suburbs have their own bustling job market. With education and health care on the rise, teachers and health professionals find work in the suburbs more enticing than commuting to the city.
However, with an excellent public transport network, commuting is rarely a hassle for those moving to the suburbs. Trains and buses are used by over 11% of workers, and they come in as the second most popular method of travel after driving to work.
Regarding city traffic, Brisbane has made an intentional effort to get their commuting workers home quickly and safely. The recent Road Action Plan delivered 15 years' worth of road projects in just four years while also delivering 130 new bikeway projects and investing more money than any Council in Australia on their roadways.
Whether you want to live and work in the suburbs or commute to the city, Brisbane is the city of choice regarding work opportunities and transport.
Work from home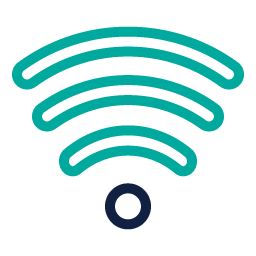 If you work from home, commuting won't be a consideration. Your number one concern, outside of finding the right house, will be the internet connection. Brisbane boasts a high percentage of NBN availability, with over 80% of houses accessing the network and a fast rollout on its way for the rest.
3. Weather conditions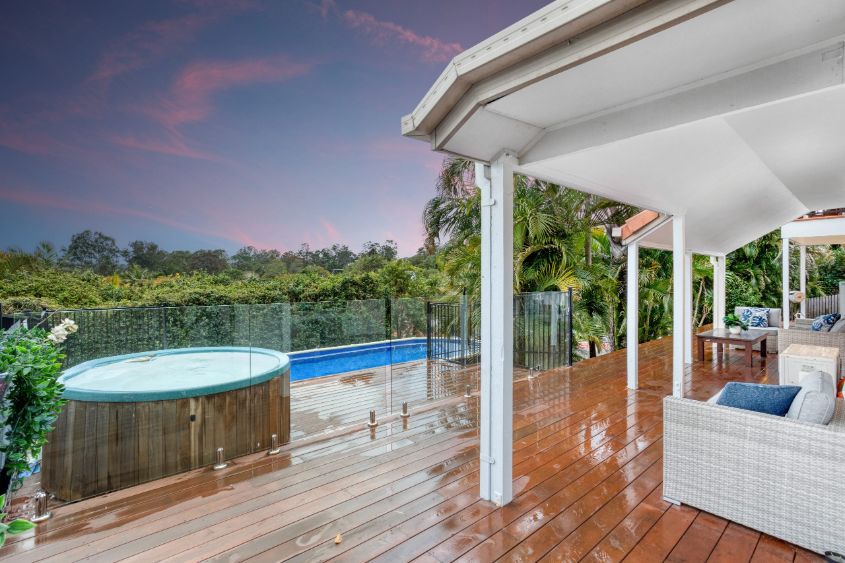 It's always important to consider the weather conditions, especially before moving to sunny Queensland! Though it's on the cusp of the tropical weather systems of the North, Brisbane has moderate and comfortable seasons that, on average, vary from 10-30 degrees.
Here's what to expect through the different seasons:
Spring is often heralded by warm sunny days and cool evening sea breezes.
Summer can be quite warm, with temperatures averaging up to 30 degrees. Sunny mornings followed by afternoon thunderstorms are often the norm.
Autumn is similar to spring, with a drop in temperature and the rainfall occurrences easing off into the drier months.
Winter is usually dry and cool but rarely drops below 9 degrees.
4. Schools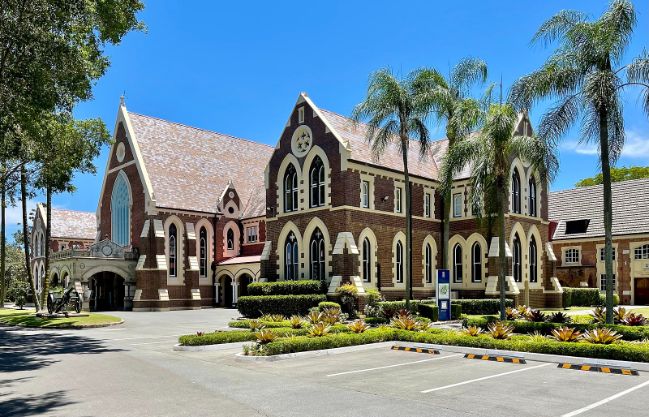 Education opportunities can be a crucial decision factor for families moving to Brisbane. For example, the choice of suburb can influence which of Brisbane's schools are available, or the commute involved for drop-offs and pickups, or the regular bus run.
A suburb study by Domain and Deloitte rated Brisbane's suburbs based on access to education and the proximity to primary and high schools. Suburbs that received a perfect score included Banyo, Ferny Grove, Kelvin Grove, Chermside West and Clontarf. Overwhelmingly, however, the results demonstrated that most suburbs had access to multiple schooling options.
Kelvin Grove is a suburb to note for its association with education, being home to the University of Queensland and Kelvin Grove State College – the highest-rated public school in the region.
There are also several university options for tertiary education, with 12 universities or campuses based in Brisbane.
5. Cost of living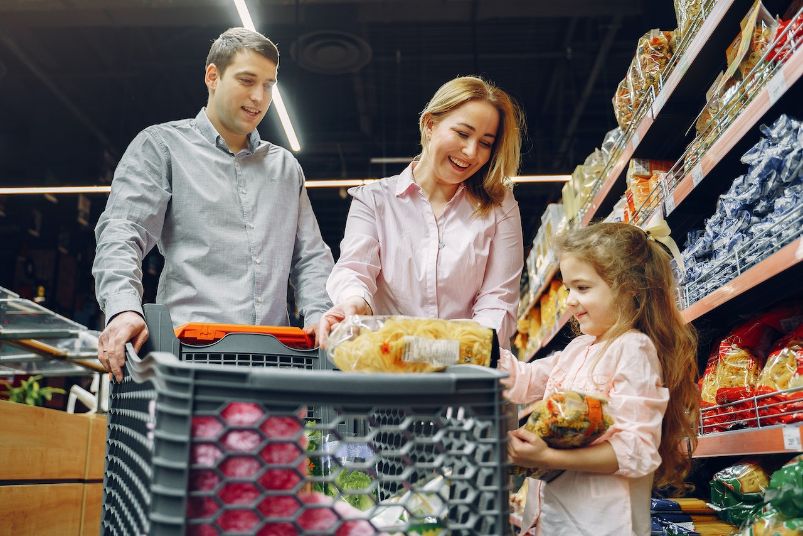 The rising cost of living is at the forefront of most people's minds and should always be an essential consideration before making a move to a new city.
Taking into factor housing, food, travel and utilities, Brisbane's cost of living is:
About the same as Melbourne
14% cheaper than Sydney
3% more than Canberra
7% more than Perth and Darwin
8% more than Hobart and
12% more than Adelaide
6. The culture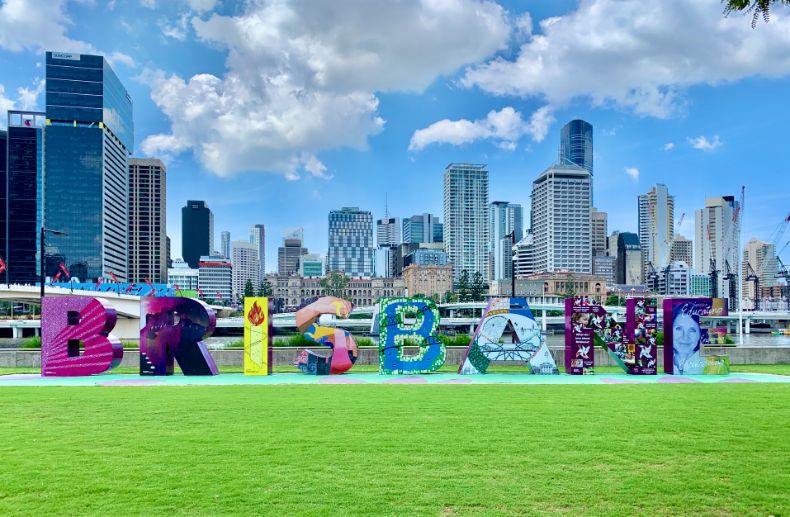 Brisbane is a region of cultural delights. Brisbane boasts a rich history in the arts, music and sport. With one of the finest art galleries in the country, an impressive list of annual events and the Queensland Performing Arts Centre, there is nothing lacklustre about Brisbane's cultural scene.
There is a fast-growing sporting culture, particularly with high anticipation as plans for hosting the 2032 Olympics begin. Preparation for the Olympics will add to the already famous sporting arenas like the Suncorp Stadium, Brisbane Cricket Grounds (the "Gabba") and the Queensland Sport and Athletics Centre.
7. Restaurants & nightlife in Brisbane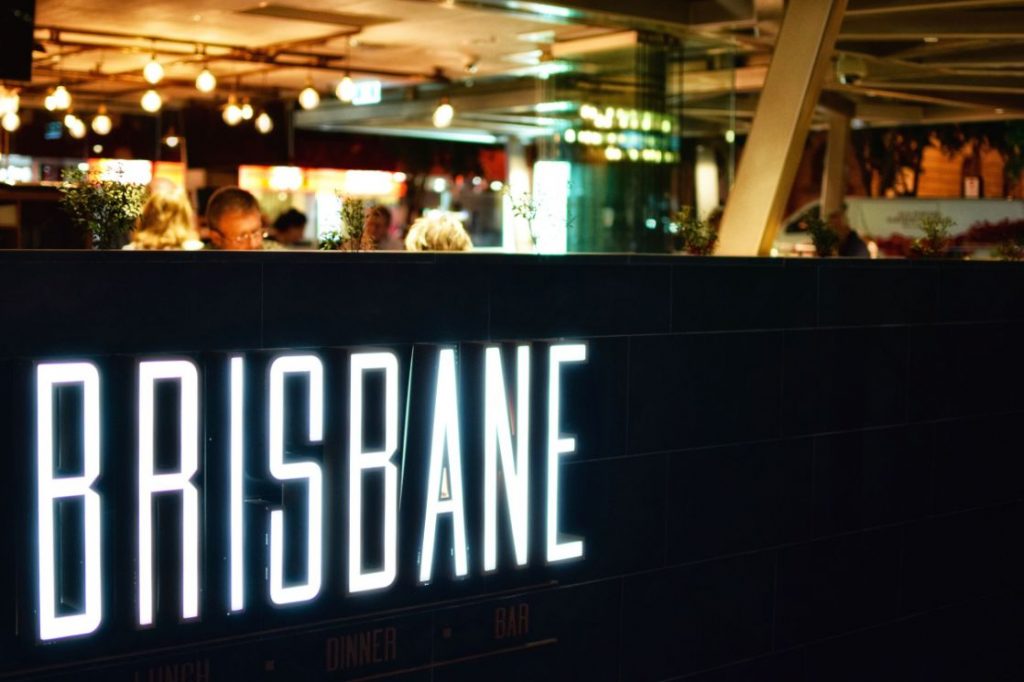 Brisbane's dining culture has begun to blossom in recent years, with no shortages of dining options and a vast array of cuisines to choose from.
Popular restaurant precincts of Brisbane City
South Bank - a gorgeous strip of riverside restaurants at the heart of Brisbane's entertainment precinct.
The Valley – popular for Brisbane's nightlife, with a host of options from cheap takeaways to fine dining alternatives.
Eagle Street Pier – Check out their unrivalled, breathtaking views of the Brisbane River. Next to the Story Bridge, it's not surprising the Eagle Street Pier precinct hosts world-class and award-winning dining options.
Chinatown –hosting a vast array of Asian cuisines, including Japanese, Thai and Indonesian selections.
Adelaide Street – home to several award-winning and innovative restaurants.
8. Outdoor access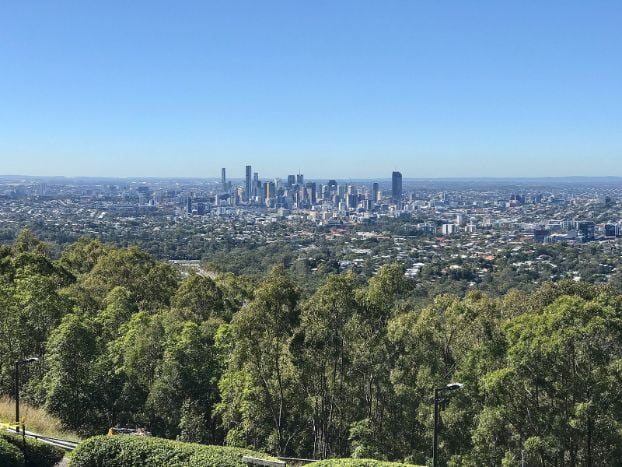 Brisbane's bustling city life is perfectly balanced with a wide range of places to spend time in the great outdoors.
Popular outdoor spaces include
Botanic Gardens Mt Cootha
Only 7km from the CBD, you'll find over 52 hectares of beautiful gardens with a variety of Australian plants and plants from all over the world. Enjoy free, volunteer-guided walks, or visit the arts and crafts shows often hosted in the auditorium.
South Bank Parklands
Situated along the river, South Bank's parklands tie together the hub of Brisbane's entertainment precinct. The 17 hectares of parklands are often used for city-wide events or family picnics. The Parklands run alongside a string of world-class eateries and dining options as well.
City Botanic Gardens
You can stroll along the river and explore the gorgeously presented gardens alongside the Queensland University of Technology.
Roma Street Parkland
This is a green park and hidden oasis in the middle of the city. It's a perfect place to take time out of the city bustle and explore the subtropical garden scapes.
Kangaroo Point Cliffs Park
Take in the Brisbane River view and the city skyline from the Kangaroo Point Cliffs Park. This is a popular events space with barbeques, green lawns, viewing decks, and an amphitheatre.
Mt Glorious
Only 45 minutes from the CBD, Mt Glorious is a beautiful place to retreat into the rainforest. This is a popular weekend adventure location for Brisbane residents with park areas, local cafes, and scenic forest walks.
Make sure you note that these are only a few of a wide range of options to show you that the list is plentiful of outdoor spaces. Brisbane's outer suburbs also boast an extensive array of family-friendly children's parks and playgrounds, and there are a variety of other parklands and outdoor areas to explore and enjoy.
9. Transportation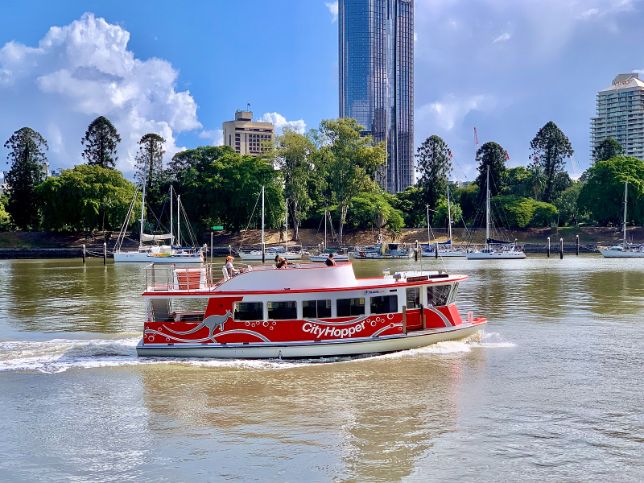 Transportation has been a core focus for the Brisbane council in years gone by, ensuring that the city is set up to support its residents' safe travel to and around the city.
The focus has been so strong that the Brisbane Council invested over $7 billion in their TransApex plan, the most any council has ever invested in roads in the entire country. This concerted effort by the Council has made the city roads easier to use and motorist friendly.
Public Transport is also plentiful, as Brisbane claims the best network of public transportation in the country. With rail, bus and ferry options around the city, you'll rarely be short of a travel solution. Alternatively, many taxis and Uber drivers are also ready to take you to your destination.
10. Weekend trips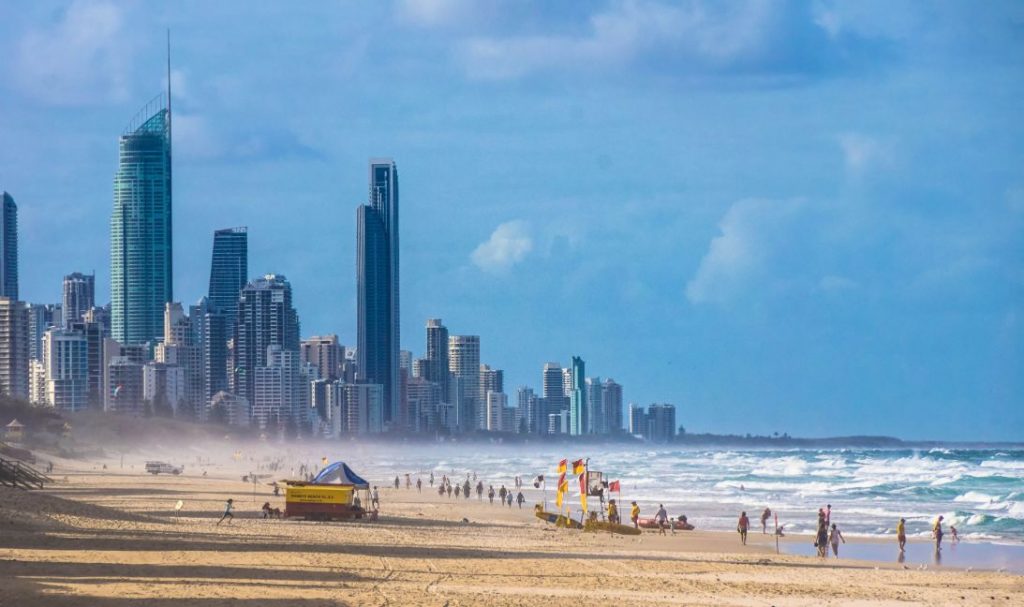 One of the perks of living in Brisbane is the neighbouring regions that make for fantastic weekend trips. Brisbane is not an isolated paradise; it is only a short one-hour trip North to the Sunshine Coast or South to the Gold Coast.
If you want to extend your driving time for a 2-hour road trip south, Byron Bay is just around the corner. Or, drive 3 hours north to the Fraser Coast and Hervey Bay.
11. Safety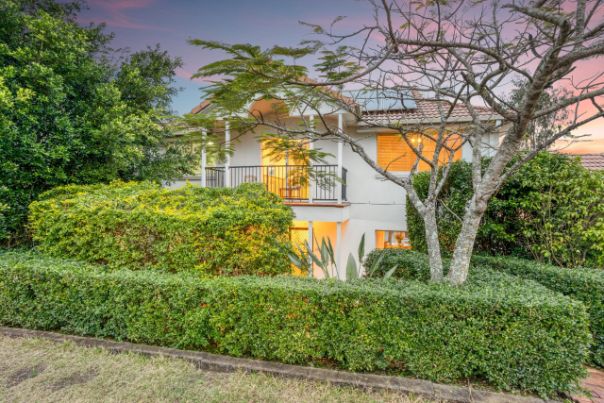 Brisbane is widely considered a safe area to live. With over 2 million people, it would never be crime-free, but its crime rates remain quite low compared to other cities and regions.
Though the entire Brisbane region is considered safe, its safest suburbs include Kenmore Hills, Auchenflower, Toowong and Brookfield.
12. Pet-friendly areas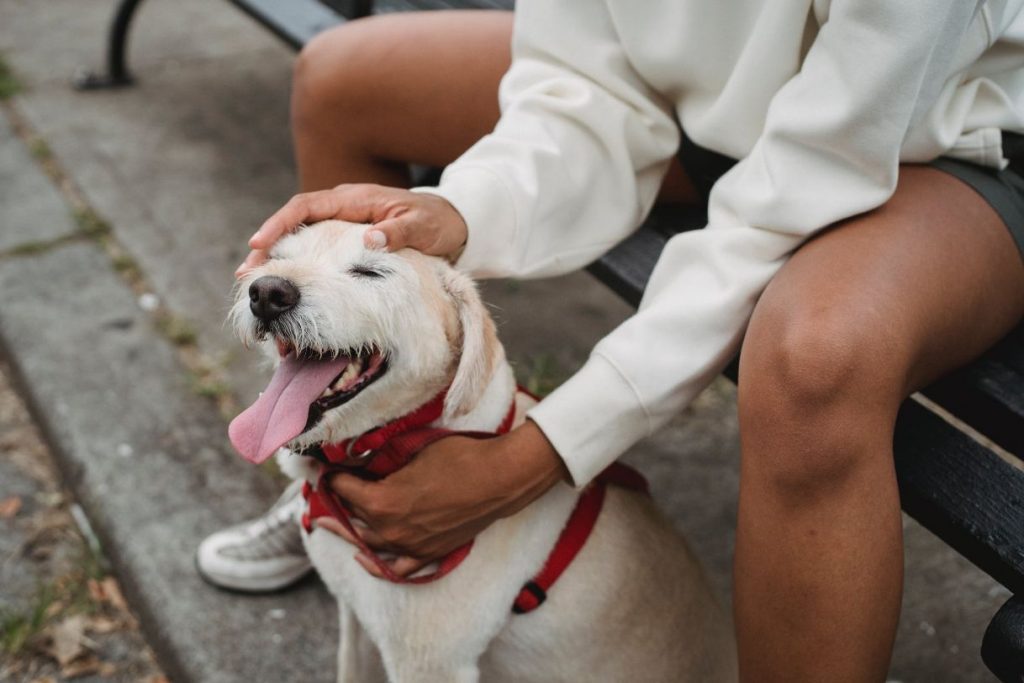 If you've got a furry family member, they will enjoy the move to Brisbane as much as you. Brisbane is a pet-friendly city, with dog parks, pet-friendly cafes and experiences the whole family can enjoy together.
It's not just the city that welcomes pets with open arms. Many of Brisbane's green leafy suburbs welcome dogs into their parks and farmers markets. In fact, the suburb of Bardon is one of the best suburbs for pet owners.
Dining and cafes
Mary Mae's – This lovely spot is situated along the river walk. Mary Mae's is proudly dog friendly, serving up doggy treats with a paddling pool for them to relax in.
The New Black– Local pet owners frequently visit The New Black's pet-friendly café. This quaint cafe serves wholesome breakfast and lunch options that you can enjoy in the company of your furry companion.
Bark and Co – Bark and Co serves all day breakfast, lunch, and healthy juices. Their stunning cafe building is nestled against the riverwalk.
Walks and bushlands
Mt Coot-tha – Pets may not be welcome in National Parks, but they are accepted in some state forest walks. Mt Coot-tha forest parks are pet-friendly and an excellent option for your four-legged friends.
Daisy Hill Conservation Park – pets are welcomed for on-leash walking through the eucalypt forestry and around the family-friendly picnic areas.
Beaches
Sandgate – Sandgate's beach is pet heaven for animals that love the beach, with designated off-leash ocean swimming areas.
Tuckeroo Park – Located at Nudgee beach, Tuckeroo park has a large off-leash park. It also includes doggy obstacle course and a designated off-leash swimming area.
Is it a good time to move to Brisbane?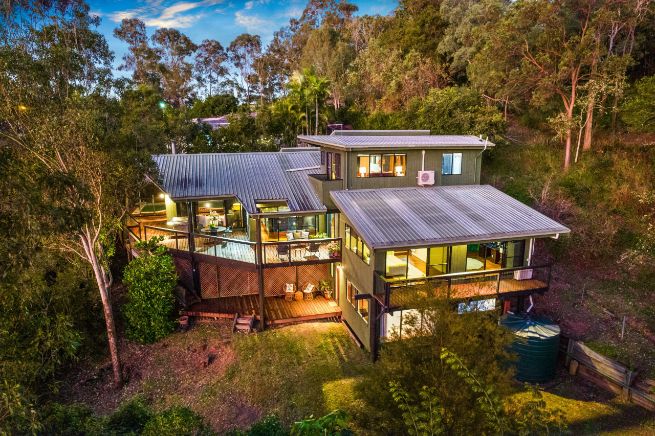 There is no doubt that Brisbane is a beautiful place to live. Regardless of whether you want to live, work or play in the city or surrounding suburbs.
With the steady growth of Brisbane's property market, now is a great time to make a move to the Sunshine State's growing city. As the fastest-growing city in the country, Brisbane is bursting at the seams with innovation, opportunity and potential.
Navigate the Brisbane property market and discover your next forever home with Grant and Christina, at Penrose Real Estate. We offer over 60 years of local experience so, you can trust that we'll help you find the right property. Your next move to Brisbane will be one of the best decisions you'll ever make.