Sweeping balconies, high ceilings, grand entrances and French doors – Queenslander homes are in a league of their own. They are distinctly Australian, built for the climate, and unique in a world of designer homes and apartment blocks. If you've got your hands on one, you could be sitting on a gold mine, but unfortunately, there is often a catch.
Years of harsh weather and some neglect can take what was once a stunning monument and turn it into a rundown shack that threatens to take your money quicker than it makes you money. However, there are several ways that you can renovate your Queenslander-style home to boost it into the 21st century while honouring its rich heritage.
Whether you've renovating the family home, preparing your house for selling, or you're looking for a property manager in Brisbane to lease your old Queenslander, we've compiled some tips to bring out the best in your property. Keep reading to achieve your property goals. 
Start by improving your street appeal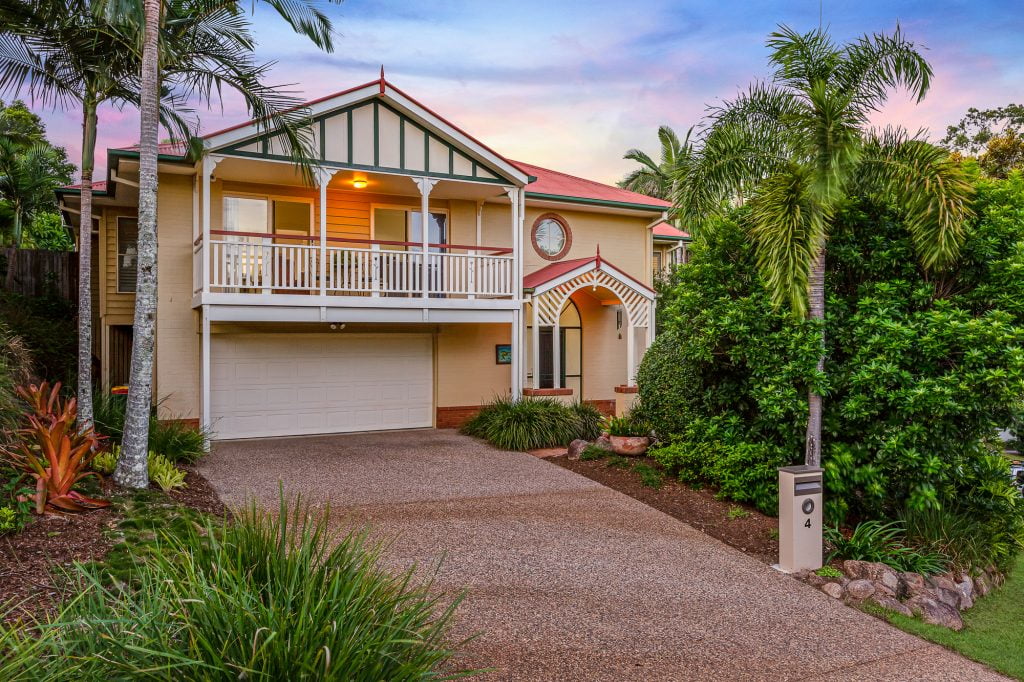 Nobody wants to live in a house that is known as the 'creepy rundown Queenslander', and certainly few will want to buy it. As eye-catching as Queenslander homes are, sometimes it is for the wrong reasons. Often, all your property needs is a coat of fresh paint, a new fence or even an upgraded letterbox.
Queenslanders are famous for their slatted wood look, so we would suggest improving rather than removing if you're wanting to respect the tradition of the home. Original fixtures that have been upgraded, weatherproofed and buffed clean will take your old home from drab to fab, instantly improving your street appeal.
If you want to make a splash in your street, something as simple as changing the colour scheme can make your home look new, especially when using less 'traditional' colours. Going dark, bright or striking white with contrasting features will quickly bring your home into the modern era.
Consider the layout and ventilation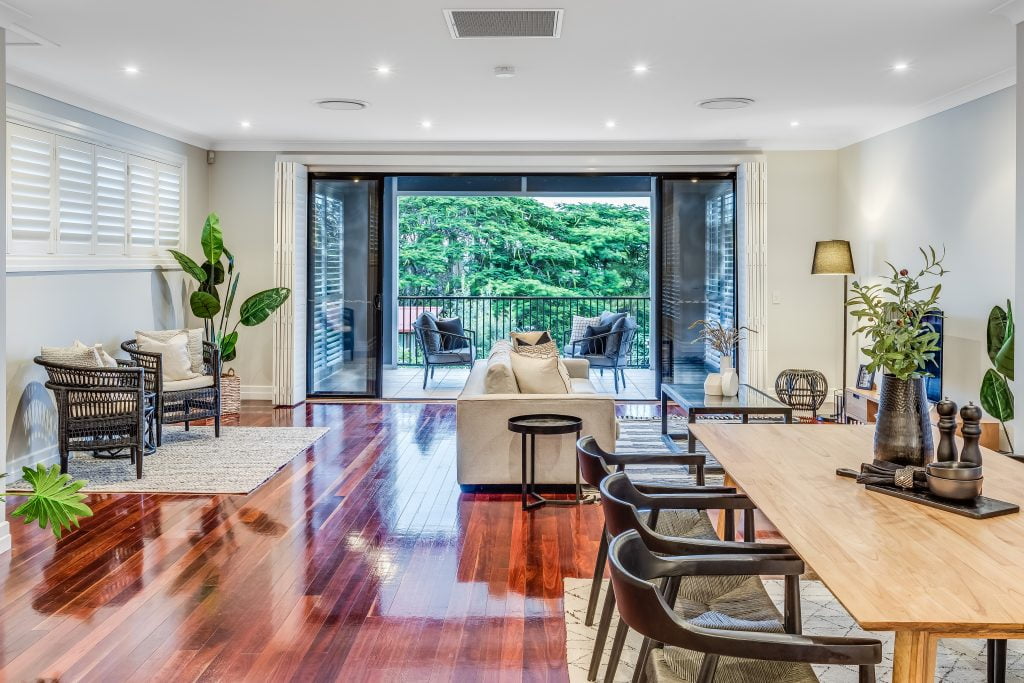 Open plan living is very much a modern trend that we see over and over again working as Brisbane real estate agents.
Queenslander homes of old often feature closed in living spaces, dark hallways and a lack of effective cross-ventilation, however, their bedrooms are often well connected to the wrap-around deck. Give yourself (or your future buyers) the opportunity to enjoy open spaces with an easy flow to the outdoors by changing the layout of the living space. 
The closed-in nature of Queenslander layouts extends to the kitchen, where these days – most people end up congregating. Examine your kitchen to plan an easy flow for family dinners and homework discussions, while adding connections for modern appliances and easier accessibility.
Go alfresco
Alfresco dining is an important part of Queensland culture, with the weather being perfect for outdoor dining during most of the year. Decks and Queenslanders go hand in hand, and if yours doesn't have one, or it isn't functional – you will be a step behind the rest.
The elevation of Queenslanders places them in a prime position for cool breezes and wide views, and you can improve your deck by including shutters or servery windows to bring the outside in. Decks can be a wonderful selling point and an important lifestyle enhancement, so ensure yours is in top condition with furnishings to make it 'pop'.
Create a connection
One of the biggest appeals of Queenslander homes is their spacious lower levels, often connected through external stairs, originally built this way to provide space for livestock, farm tools and vehicles while providing height in case of flood. In modern life – these considerations aren't as integral.
These days, families are looking for more bedrooms, bigger living spaces and storage space that is safe from the weather. By working with an architect to connect these two levels through interior stairs, and to shore up any weaknesses in the downstairs enclosures, you will be adding a whole new level onto your home, perfectly fit for modern life. 
Let the light in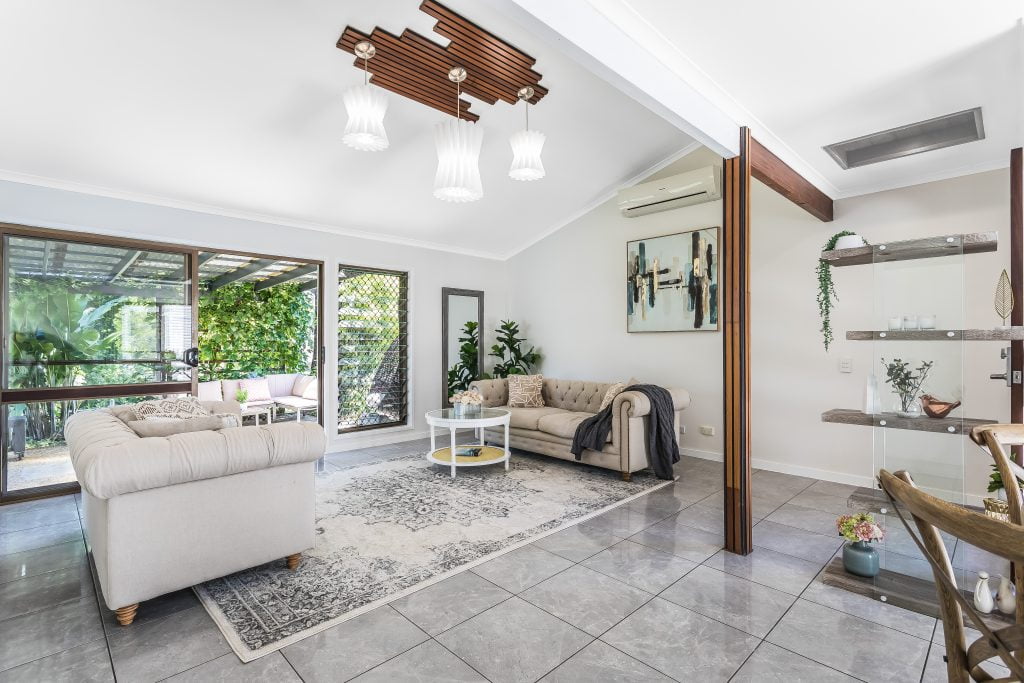 Queenslander homes can suffer from a lack of light, with double-hung windows, huge awnings and casement windows. Natural light is one of natures best home enhancements, and the high ceilings of these homes offer the perfect opportunity for skylights and tall windows.
While you're focusing your renovations on the roof, consider if it could use recladding to a lighter and more durable surface. The more you can restore the original exterior fixtures, such as latticework, balustrading, decorative timber and iron – the better. When it comes to the roofing, a switch to colorbond can bring light, comfort and appeal to your property while keeping a traditional look.
The layout, huge storage spaces, original fixtures and rich history of Queenslander homes makes them a wonderful place to live and an easy type of home to sell. Through simple renovation, you can bring your Queenslander into a modern era, while keeping its roots locked in history.
If you're looking to sell your precious old Queenslander, we can walk alongside you with styling tips, renovation ideas, local knowledge and respect for your home, like no one else can. In our blog, 5 steps to getting your home ready to sell, we offer some ideas on how you can prepare your home for the next stage of its journey.
We have been working with buyers and sellers all across Brisbane, including:
...and more for over 60 combined years!
Looking to sell a Queenslander in the Brisbane area? Start your home selling journey and contact Penrose Real Estate today!